I'm not normally one for panic attacks but there I was, in my car, having one.
It was 2008 and I was a recent graduate. I picked a great time to enter the work force, as the economy had recently begun its nosedive and I moved to a town in which I knew no one. But I did know one thing. I heard of an organization called AIGA while I was in school. I didn't know much beyond the fact that it was a national group with many chapters that brought designers together.
On my fourth day in town I plucked up the courage to go to a Cocktails & Creatives event that was full of strangers. It took me twenty minutes to get out of my car, confront my awkwardness, and go inside– and it was the best thing I ever did.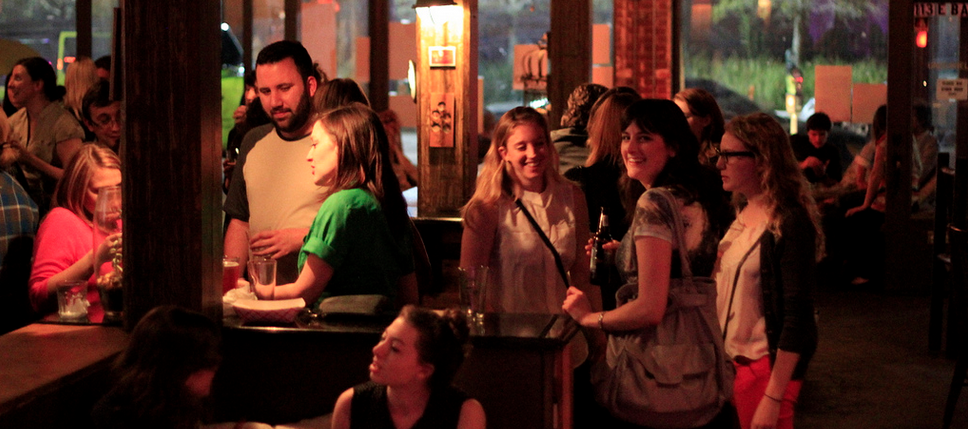 With January in full swing, many of us are beginning to act upon our New Year's resolutions. While I've given weight-loss, financial goals, and reading more the old college try, one resolution that seems to rise to the top each year is: "be brave".
I sure am glad I got out of the car that day, because what I found at Cocktails & Creatives wasn't a room full of strangers at all. It was a community of people that welcomed the shy girl from Tennessee with open arms. They reached out to me, giving me help and advice when I asked for it. Even more fascinating, they did so knowing it would be of no benefit of them.
That's one of my favorite things about this community. Professionally, we're technically competitors. But the designers of AIGA don't hesitate to help each other become better when the opportunity presents itself. From the outside looking in, I remember how daunting it was to enter a room full of people that were already friends and how they seemed unapproachable. But all it took was for me to get out of my car, take the first step, and go to an AIGA event.
AIGA National recently came out with a great video that I think sums this up perfectly.
Give it a look, and I'll look forward to seeing you at the next event!