The Morning Leak was back at it again last month as we gathered at Figure 8 Studio for inspiring and innovative presentations from Brad O'Donnell, Katya Cajas, Kendrick Kidd and Varick Rosete. The rain did not stop us from having a full house ready for a morning dose of inspiration (and donuts)!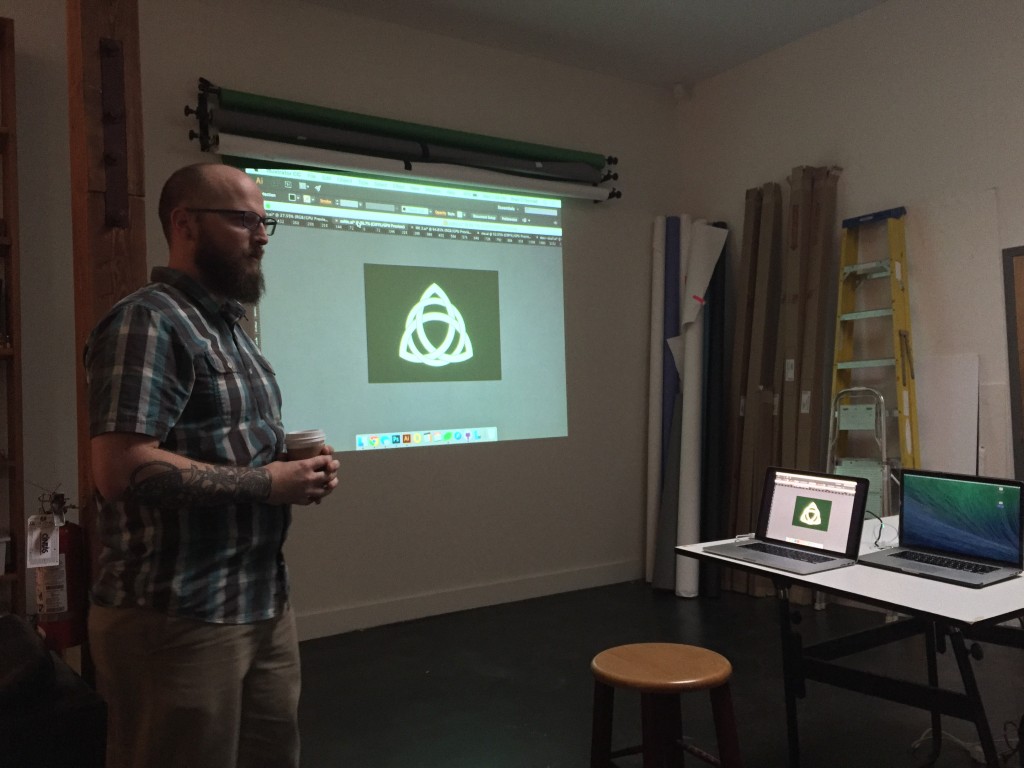 Brad O'Donnell was the first to dive into his presentation with an overview of his work-in-progress illustrations, self-portrait, and a few concepts to watch for in the near future. Attendees were fully engaged and provided feedback and considerations for aspiring illustrators.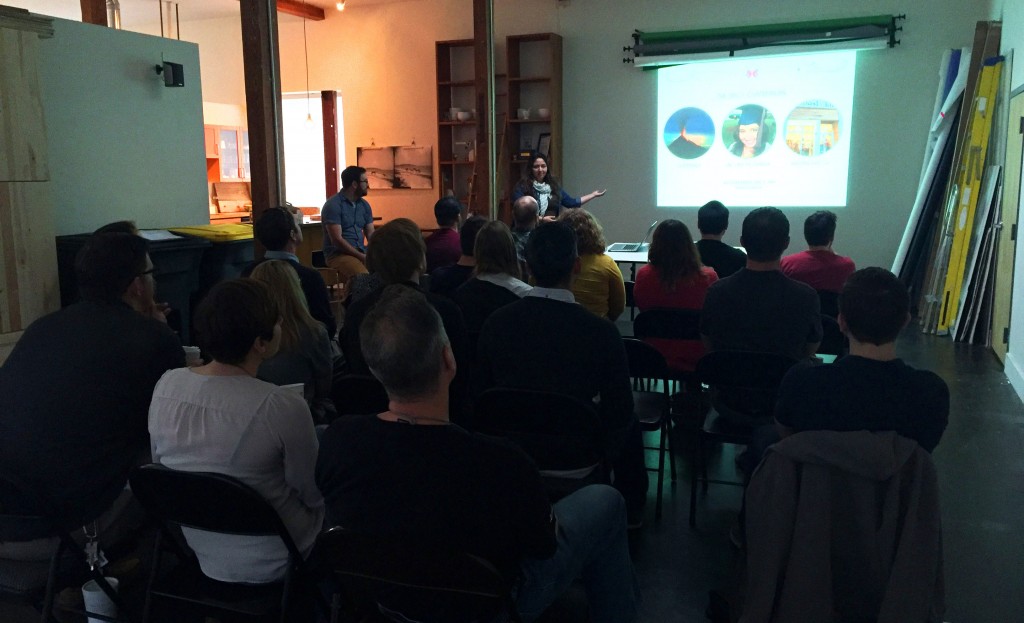 Next up, Katya Cajas delighted us with her illustrative campaign for Natural Life and we gained insights into her product design techniques. From Pinterest mood boards to a full-scale production across an array of mediums, we got a close-up look at samples including umbrellas, plates, scarves, and blankets.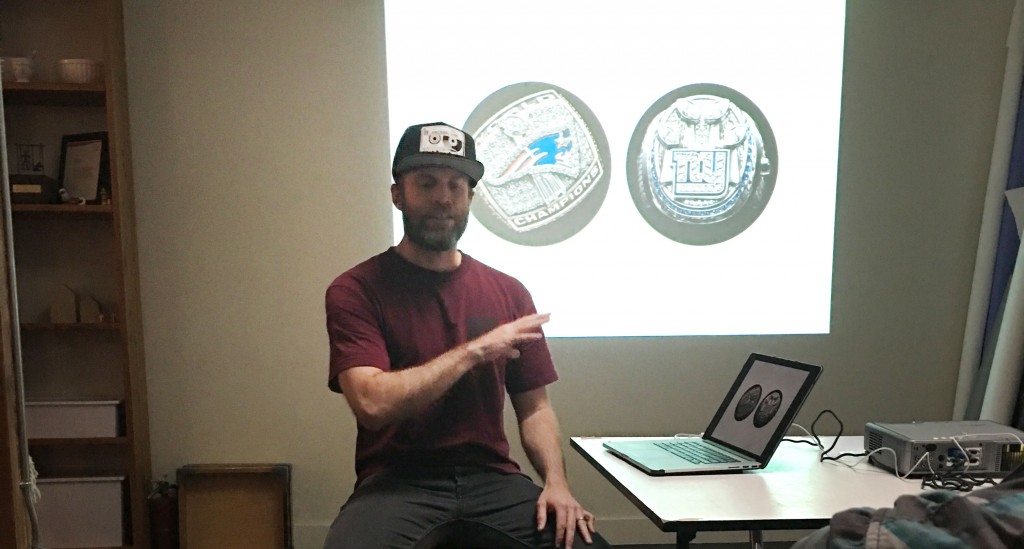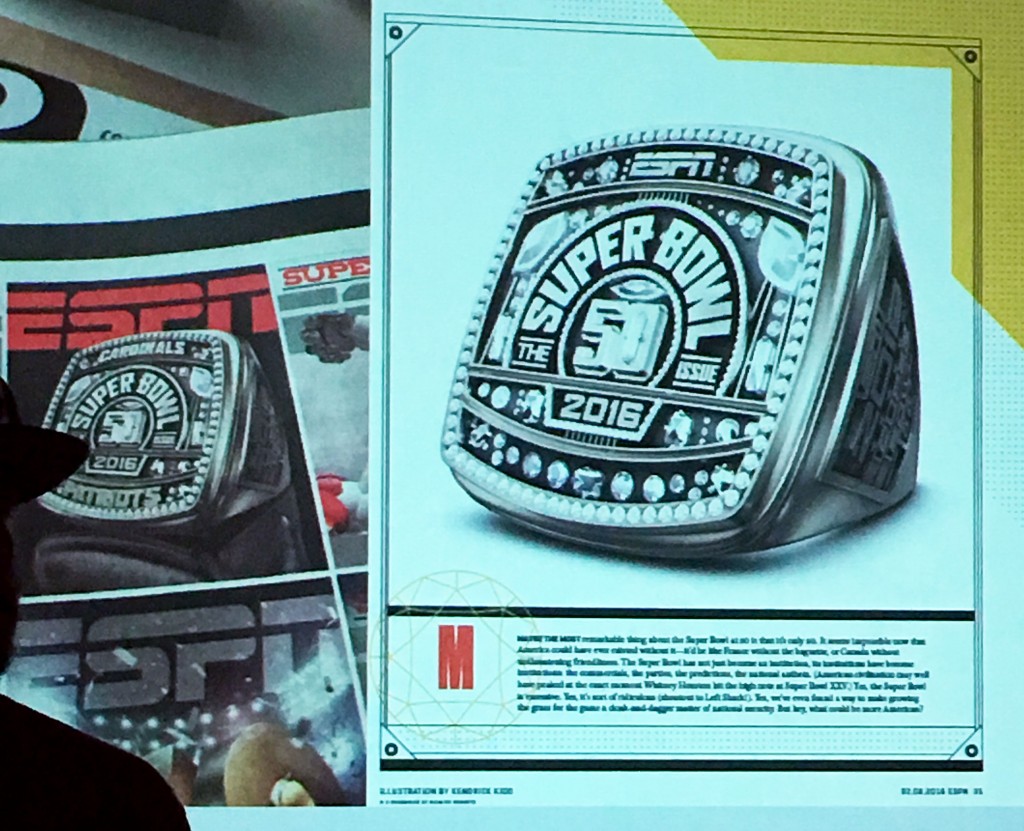 Kendrick Kidd walked us through the design development of prototyping the lockup for the Super Bowl 50 ring and the numerous variations that were on-the-ready well before the final two teams were determined. We were able to see the highlights of moving from quick thumbnail layouts to the final file structure of the vector graphic used to create the relief and 3D render. We also got to check out Kendrick's design process for Sycamore Brewing's new beer cans, various iterations through client feedback, and the final design and collaborative illustrations with fellow Jacksonville illustrator, Michael Barnhart.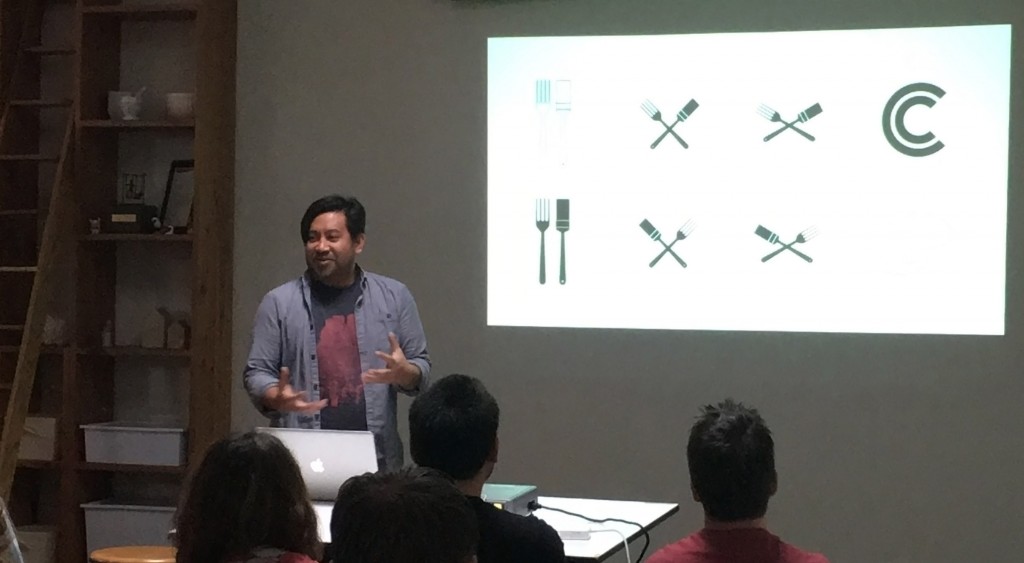 Rounding out the morning, Varick Rosete gave us a sneak peek of the Cummer Museum of Art and Gardens' new cookbook, The Chef's Canvas. We caught a glimpse into the evolution of laying out a book, which included an assortment of arrangements through photography and typesetting before finally determining color as the best option to organize the pages. Spreads and comp-covered tables truly illustrated the amount of time, dedication, and detail that went into creating this interesting and mouth-watering book.
We want to thank our presenters for sharing their amazing work and talent, and especially thank Figure 8 Studio for opening up their space to host The Morning Leak. Additional thanks to our chapter sponsor, CoWork Jax and of course, all of our members who joined us early on a rainy Wednesday morning!
If you had a great time at The Morning Leak, make sure to check out our next set of events. We'll have Cocktails & Creatives on Thursday, March 10 and our upcoming Portfolio Review Weekend in April for more of that cozy Jacksonville design community and camaraderie. If you missed this event or want more info on what's next, just drop us a line at hello@jacksonville.aiga.org!