AIGA Jacksonville membership chair and student liaison, Katya Cajas, recently teamed up with the nonprofit Deck the Chairs, Beaches Winter Lights Festival (DTC) for their annual lighted sculpture exhibit. Regional artists are given the opportunity to adorn lifeguard chairs in Jacksonville Beach to benefit Jacksonville Lifeguards, one of the last remaining nonprofit lifeguard groups in the country. Check out Katya's creative process and stop by Jacksonville Beach now through January 2, 2016, to see the rest of the chairs!
—
Deck the Chairs truly brings the spirit of the holidays to Jacksonville Beach. This year, I represented AIGA through the design and construction for an underwater themed chair.
My main goal was to create a display that was enjoyable during the day and magical at night. I came across a quote that really inspired the design concept:
"The ocean stirs the heart, inspires the imagination and brings eternal joy to the soul." – Robert Wyland.
It was then that I decided to make an underwater theme with a whimsical touch.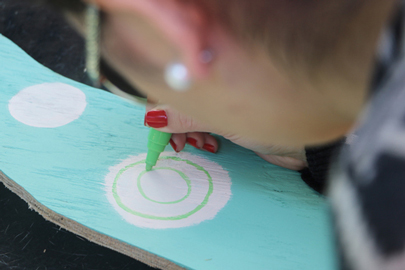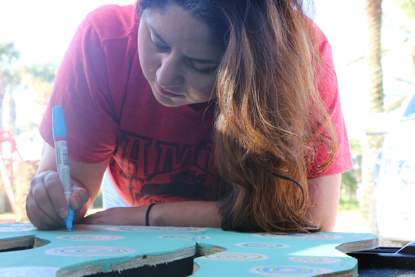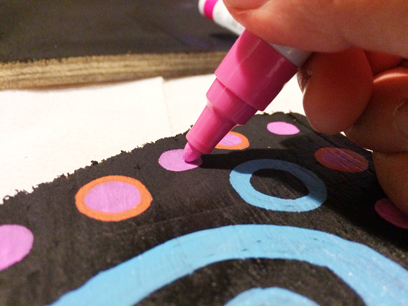 The Deck the Chairs team was very helpful and assisted with wood cutting and mounting, so I was able to work on the pieces ahead of time. In an effort to save cost, I only utilized paint that was donated to me and made it work to my advantage. Designing the chair required a good understanding of scale, proportions, color theory, research of prices and materials, and detailed instructions on how to build the elements.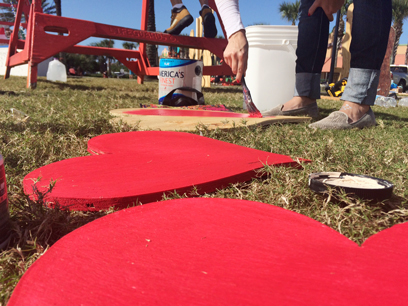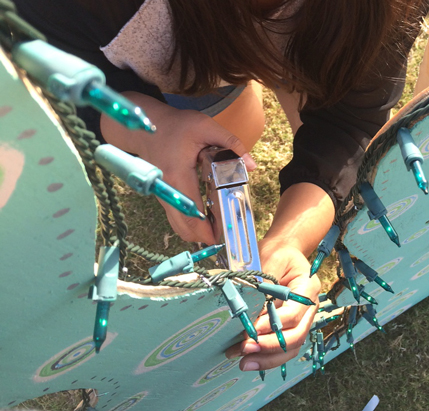 As designers, we are trained to be problem solvers and it was a valuable skill during the process of this project. It was great to see something sketched out on paper come to life perfectly as a 3D oversized outdoor display.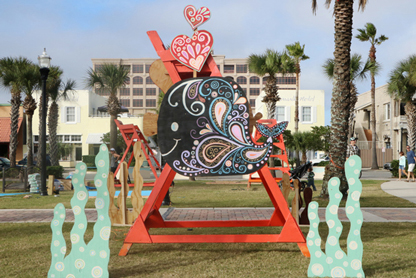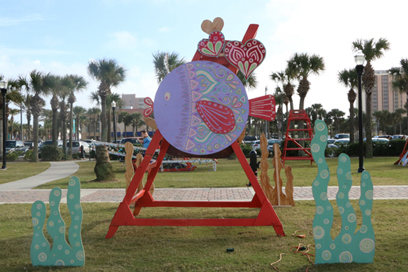 Once it was all done and the chairs were lit up, you look around and see people smiling. Everyone is in awe at the amazing work put forth by the different businesses and volunteers in an effort to raise funds for the Jacksonville Lifeguards. I couldn't have done it without the help of Grecia Valenzuela, my family, and some DTC friends who helped me with wood cutting, painting, and setting up the lights.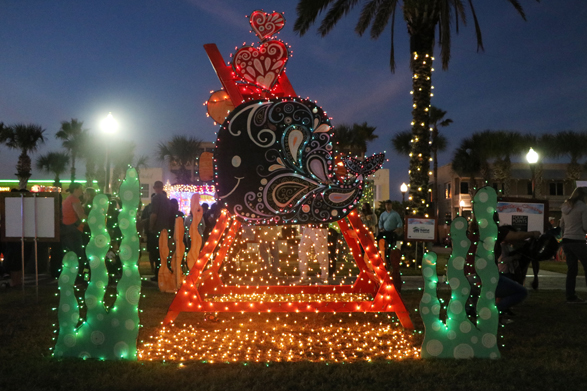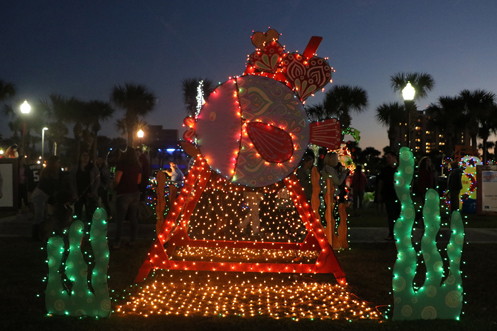 In the end, it was a beautiful experience and I will certainly be back next year to light up the beaches.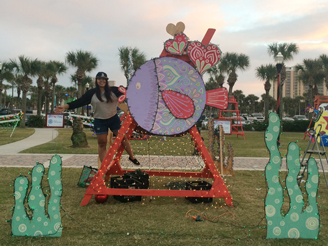 Katya Cajas is a Jacksonville-based graphic designer and photographer, and also serves on the AIGA Jacksonville board as membership chair and student liaison. Check out more from Katya at katyacajas.com.