AIGA Jacksonville continued in its dedication to bringing together emerging student designers and professionals from the Northeast area for one-on-one reviews of their portfolios. The review took place on Saturday, April 15th on the Jacksonville University Campus. This was only our 2nd review post-covid and it was amazing to have students and designers back together for face-to-face reviews.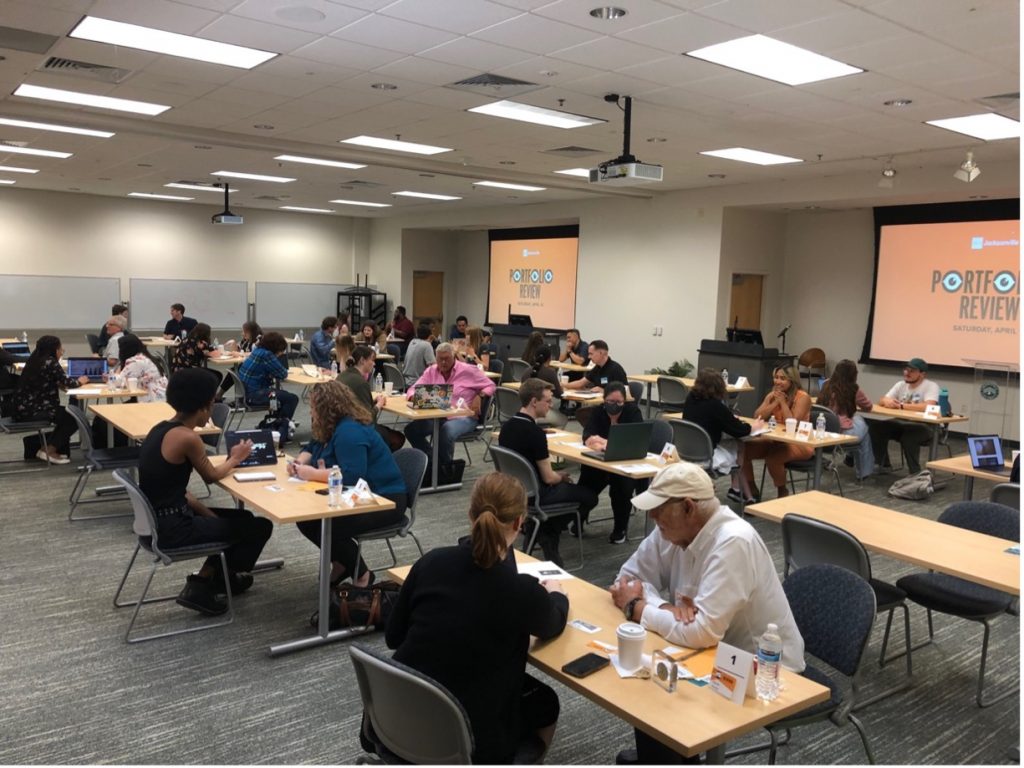 The event brought 40+ students and 25+ reviewers from all over the Northeast Region— as well as our local schools Jacksonville University, University of North Florida, Flagler, and SCAD. We were even joined by a recent graduate from Texas!
This year, the board was able to obtain some sponsors to provide prizes to the students who participated in the competition. We would like to thank Retro Supply Co. for their donated gift cards! Special thanks to Alex and our guest judges for reviewing all the competing portfolios. This year's student winners are:
1st place: Dylan West, SCAD |dylanwestdesign.com
2nd place: Grace Marcy, SCAD| gracemarcy.design
3rd place: Helena Riedeburg, UNF | helenarubyriedeburg.com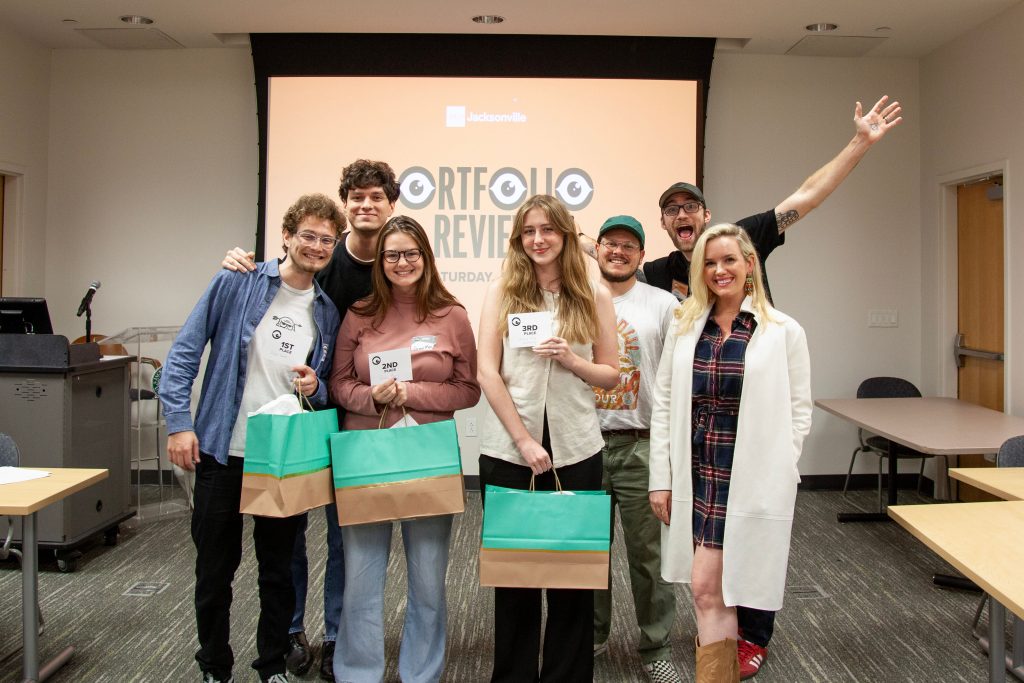 We couldn't do this without you, thank you!
Putting this event together is a highlight in a student's experience. Getting the feedback from a seasoned pro who hasn't seen them every step of the way, impacts them in ways you may not realize. We on the board work hard to put this together because the Portfolio Review Weekend continues the tradition of bringing together students, designers, and professionals for a weekend of creative energy and community amongst designers and artists.
Thank you to all who were in attendance and who supported because YOU made this event one to remember for the students as well as AIGA Jax! We couldn't have pulled this event off without you, and we hope to see you next year for the 35th review.
Vanessa B. Cruz
Education Co-Director
Professor, UNF Graphic Design + Digital Media


We'd like to hear from you.
Did you attend the Friday evening speaker event or attend the Portfolio Review on Saturday? We love to hear your feedback and suggestions. Please fill out this short survey to improve the Portfolio Review experience for 2024.