Weeks of woodworking culminated in a thrilling day at the races. On December 3, 18 competitors brought their best gravity-powered racing machines to Sun-Ray Cinema for head-to-head races down the Pinewood Derby track. In addition to the races, the "cars" were also judged by the crowd on Big Idea (best concept) and Best Design (best-execution) and the entries did not disappoint.
Congrats to all of our racers! Take a look at a few of these beauties below: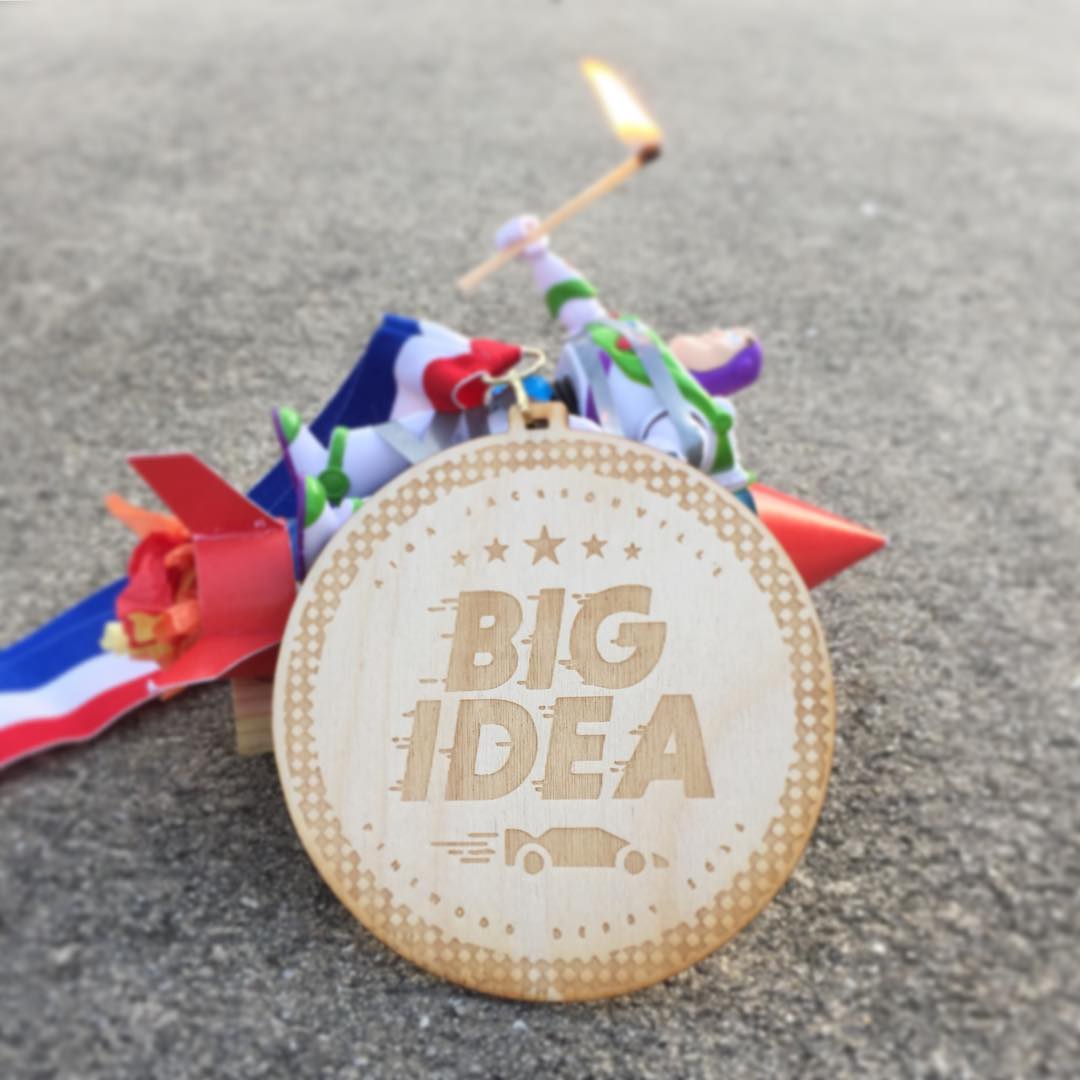 Jesse Taylor – Big Idea winner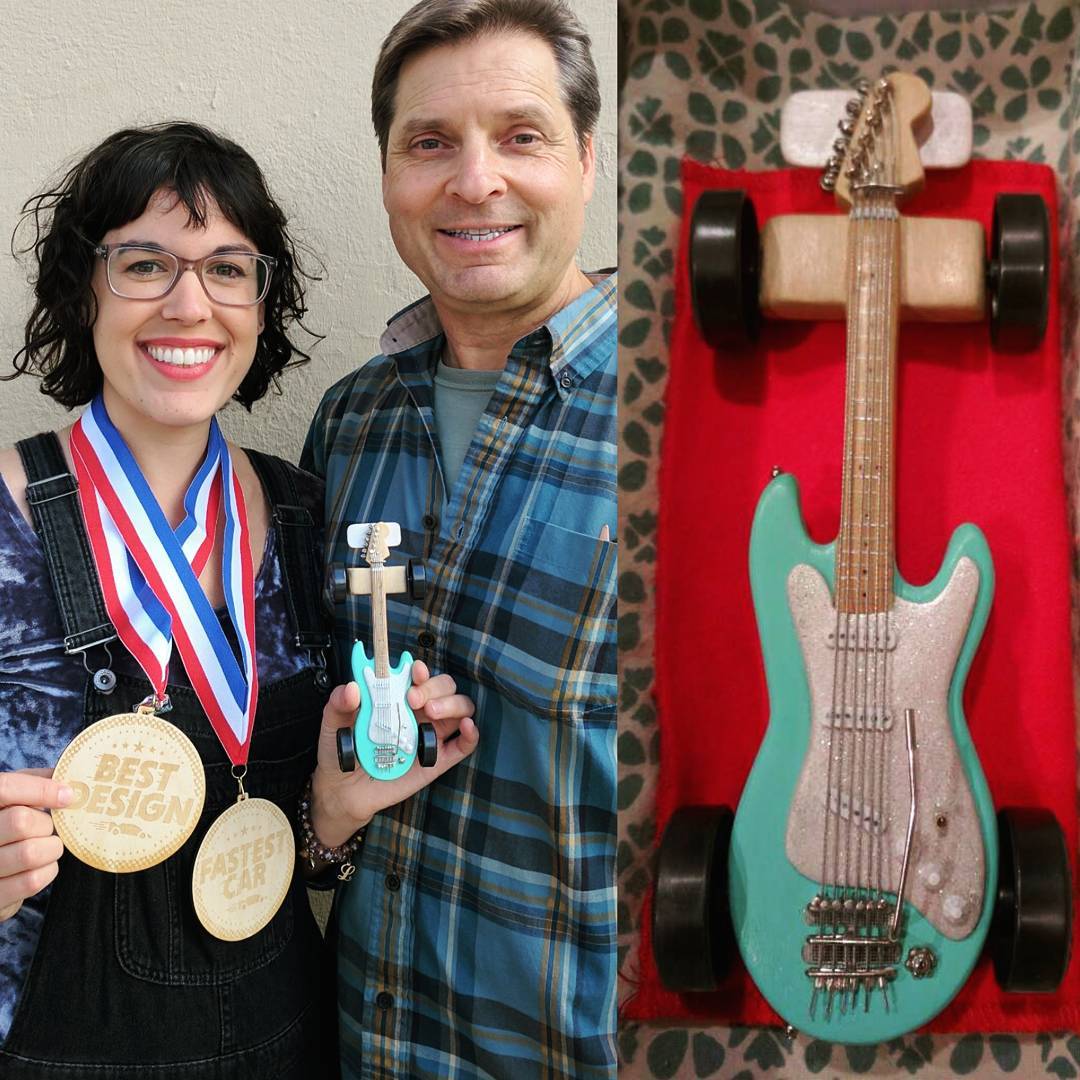 Lacey Selvagn – Fastest Car + Best Design winner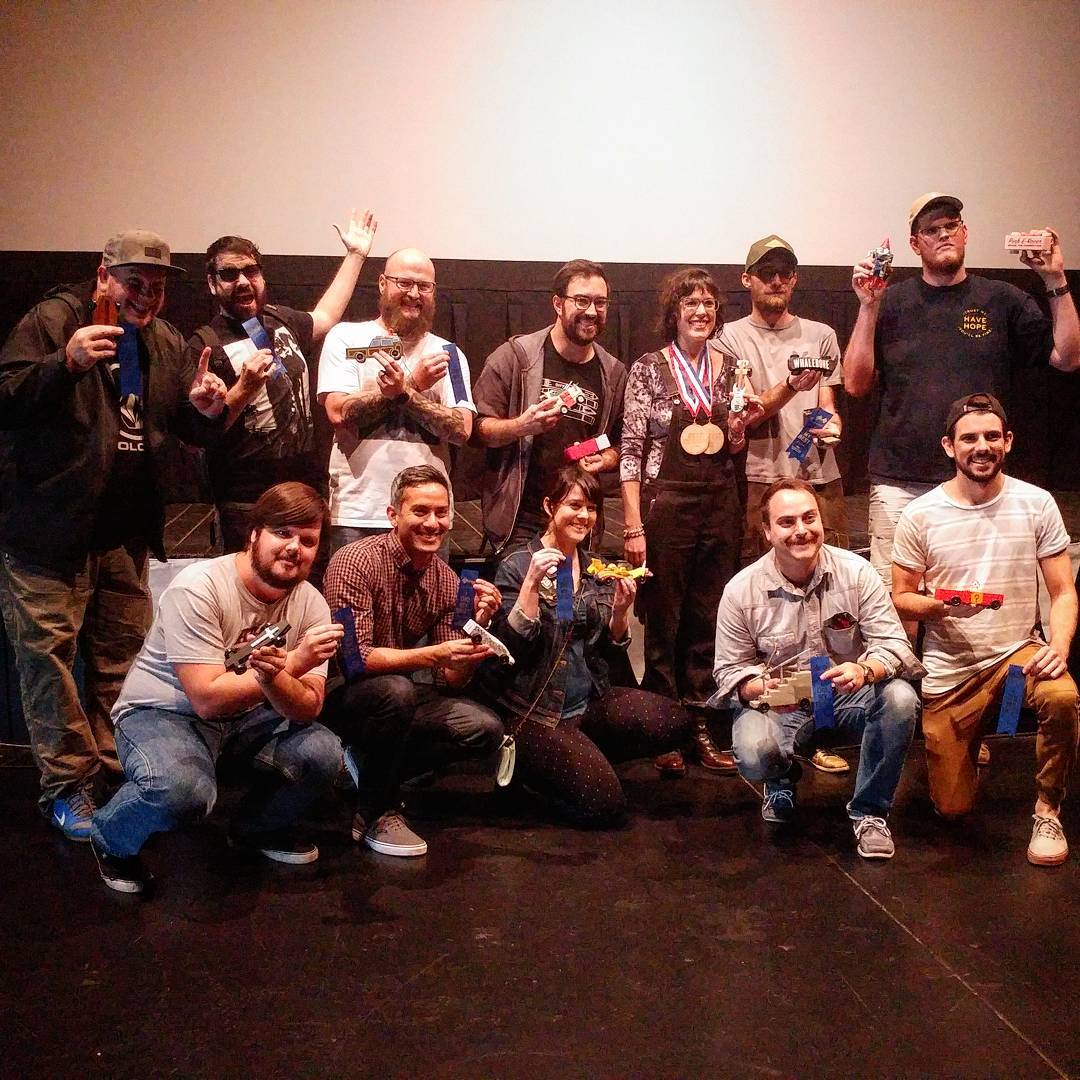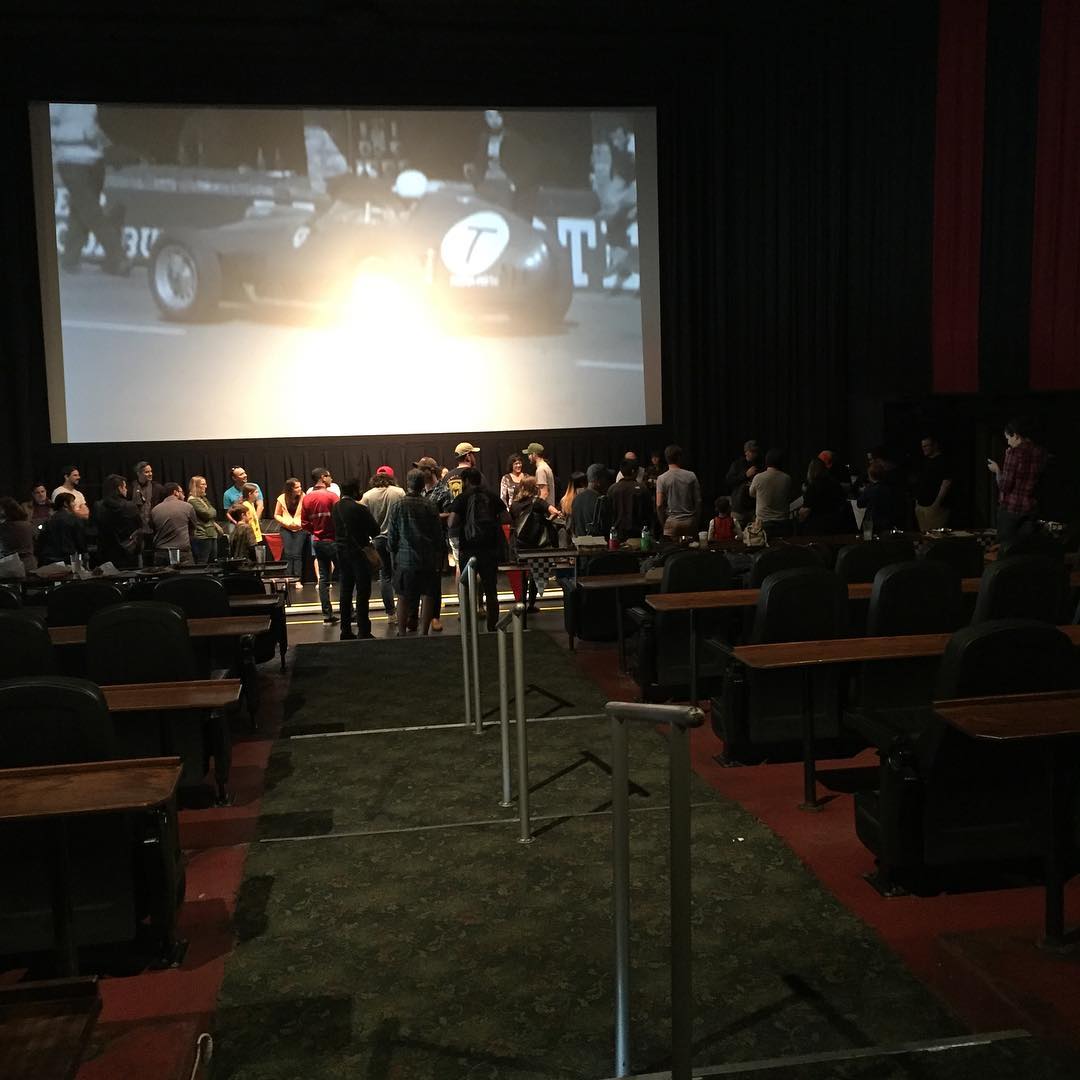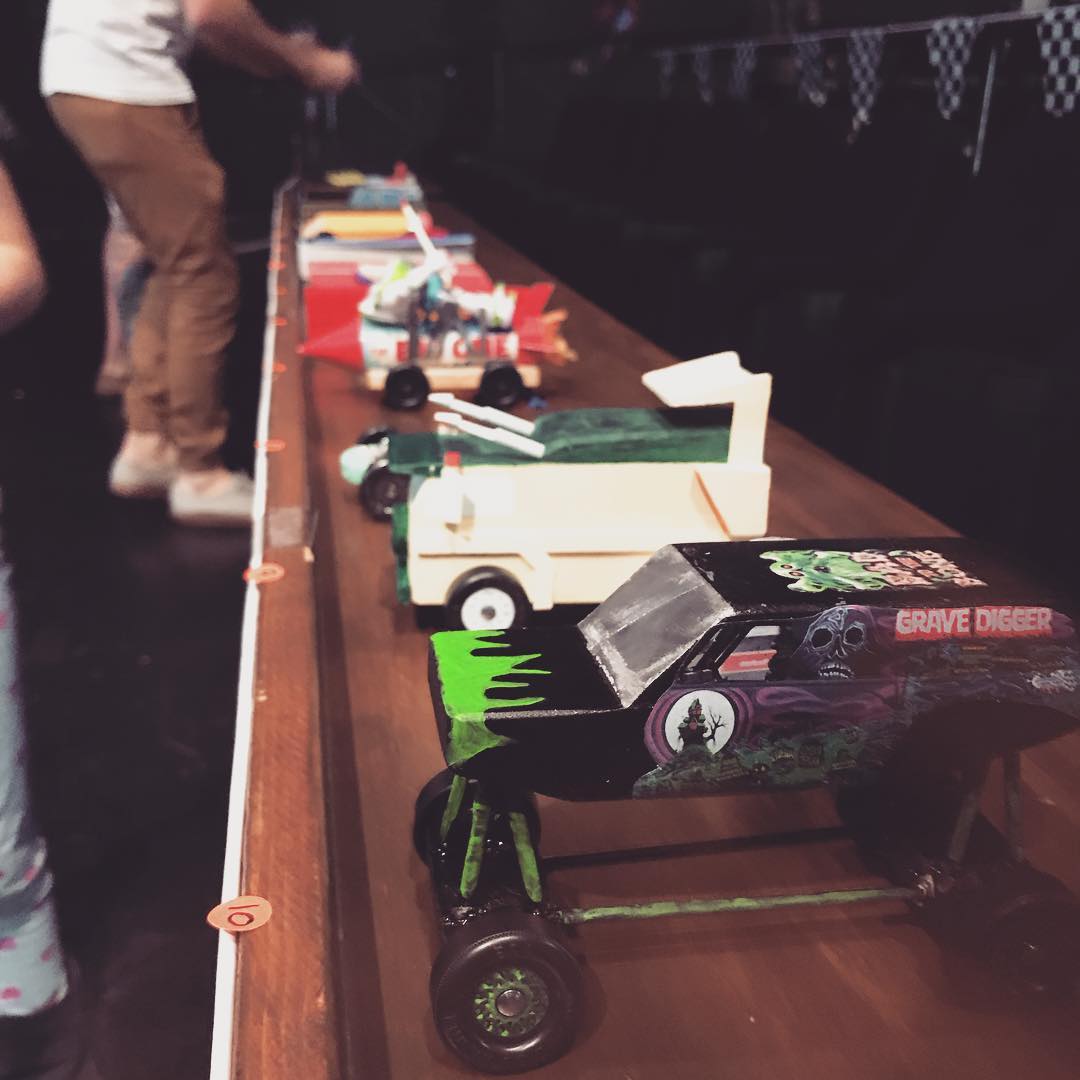 Our fearless emcee, Levi "Tron" Ratliff (one-half of local poster legends Halftone Def Studios), called all of the races and cracked a few jokes along the way.
Following the races, AIGA Jacksonville took over Sun-Ray's small theater for a very special screening of 2001's "classic" that started a massive franchise, The Fastand the Furious.
Huge thanks to our sponsors: PrintJax and CoWork Jax, and to our generous friends at Sun-Ray Cinema for donating their amazing theater for the races and movie screening. Special thanks to Matt Young for lending us his organization's track for the day, the Columbus Society of Communicating Arts for the inspiration (they've been hosting a derby like this for 11 years!), and of course, the Boy Scouts of America for inventing the Pinewood Derby over 50 years ago.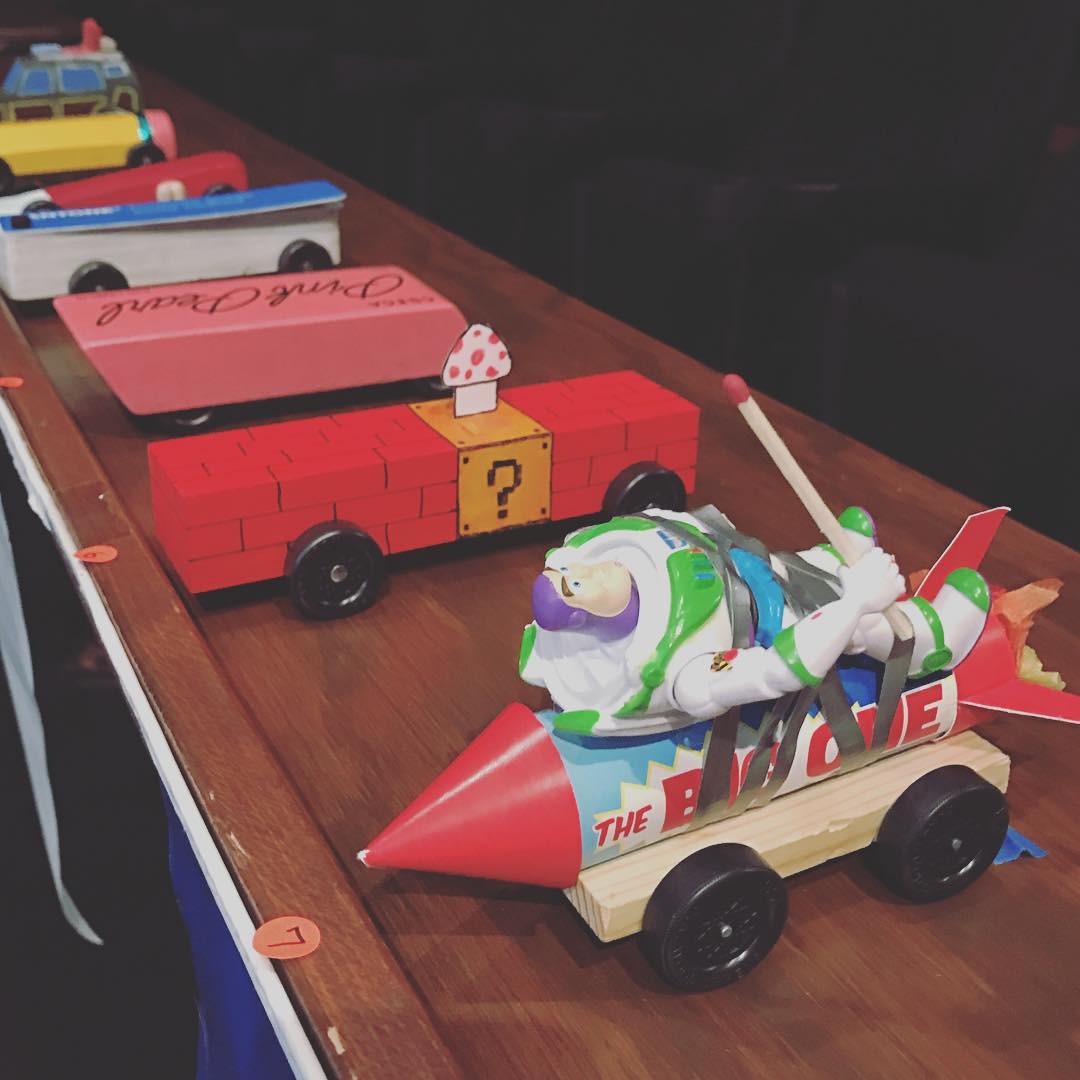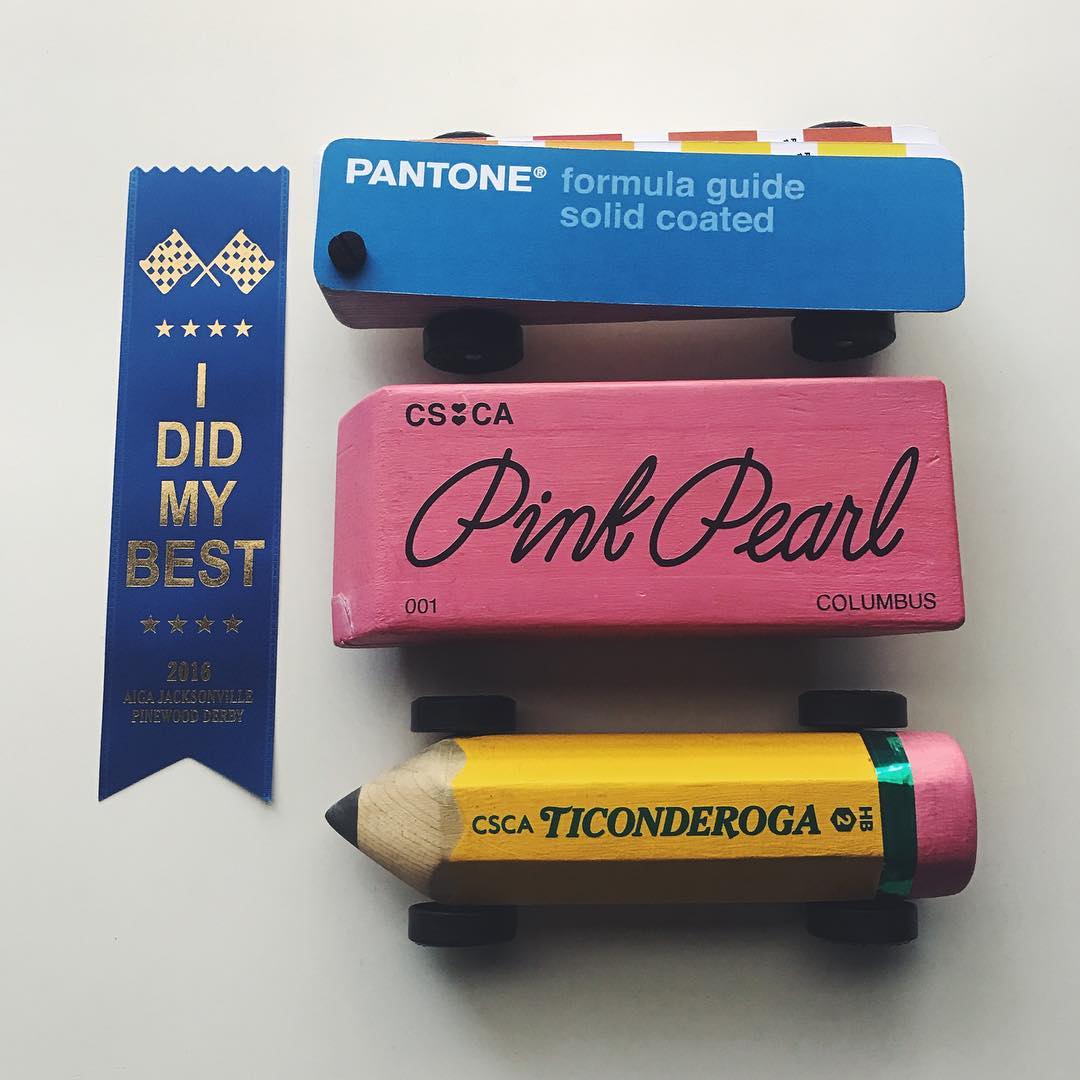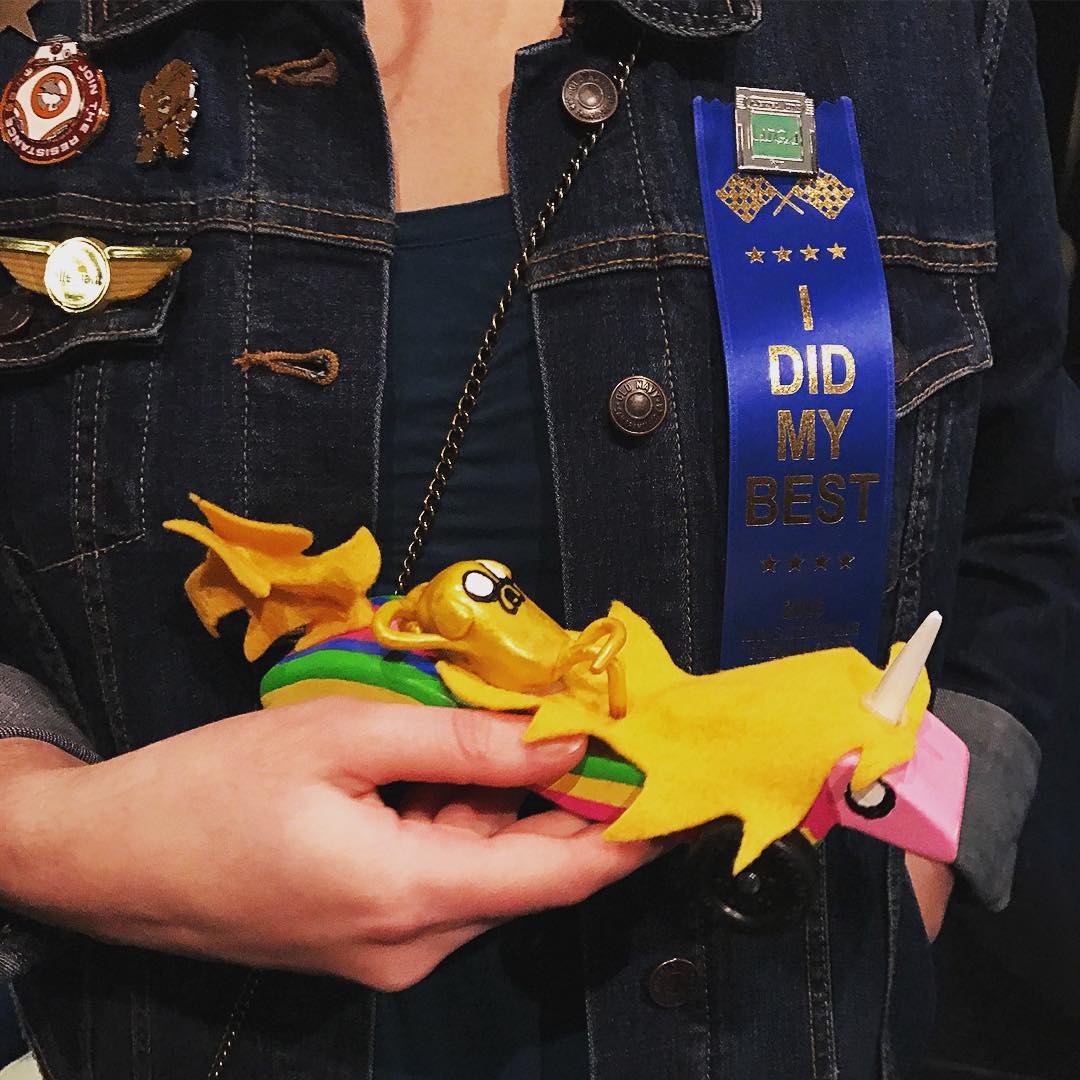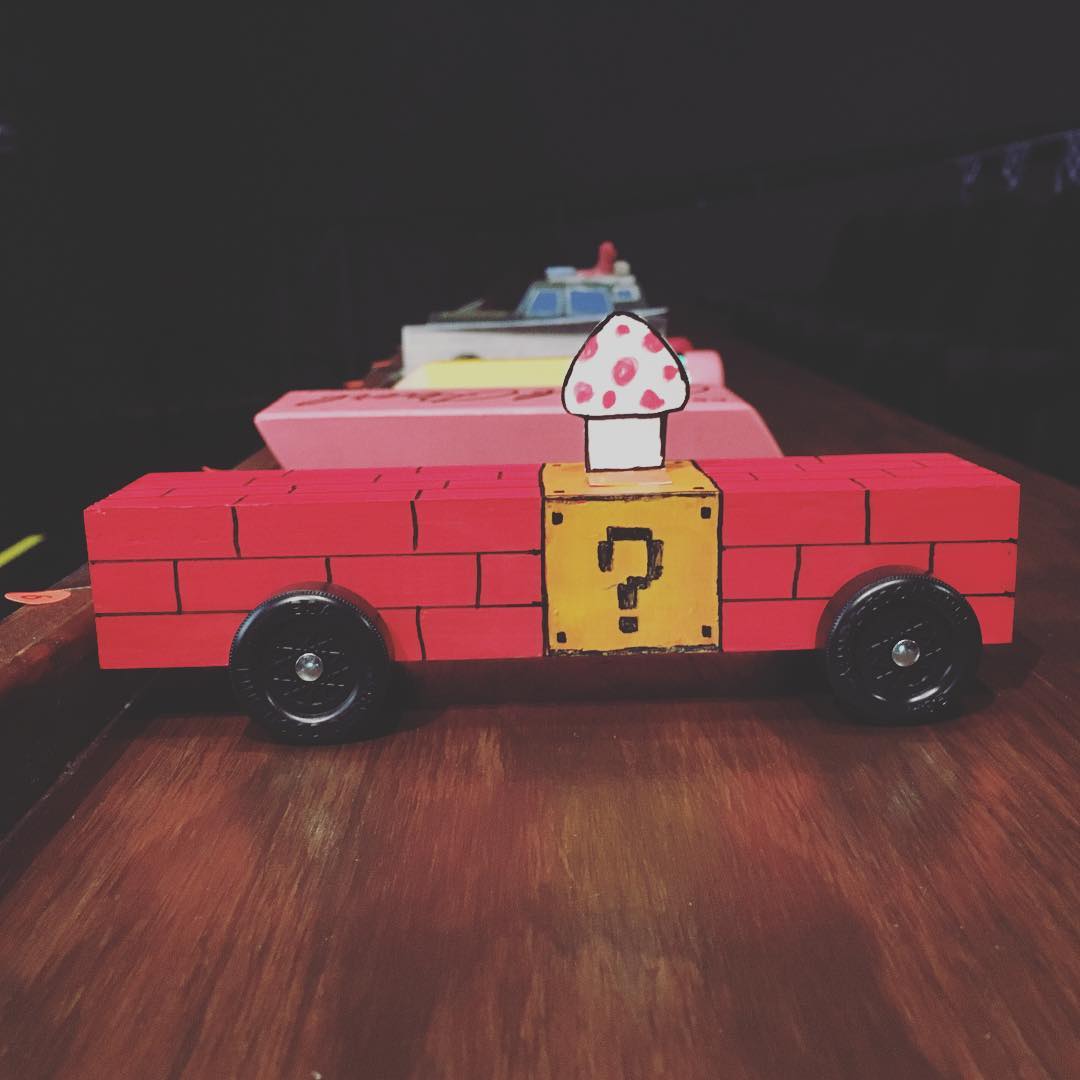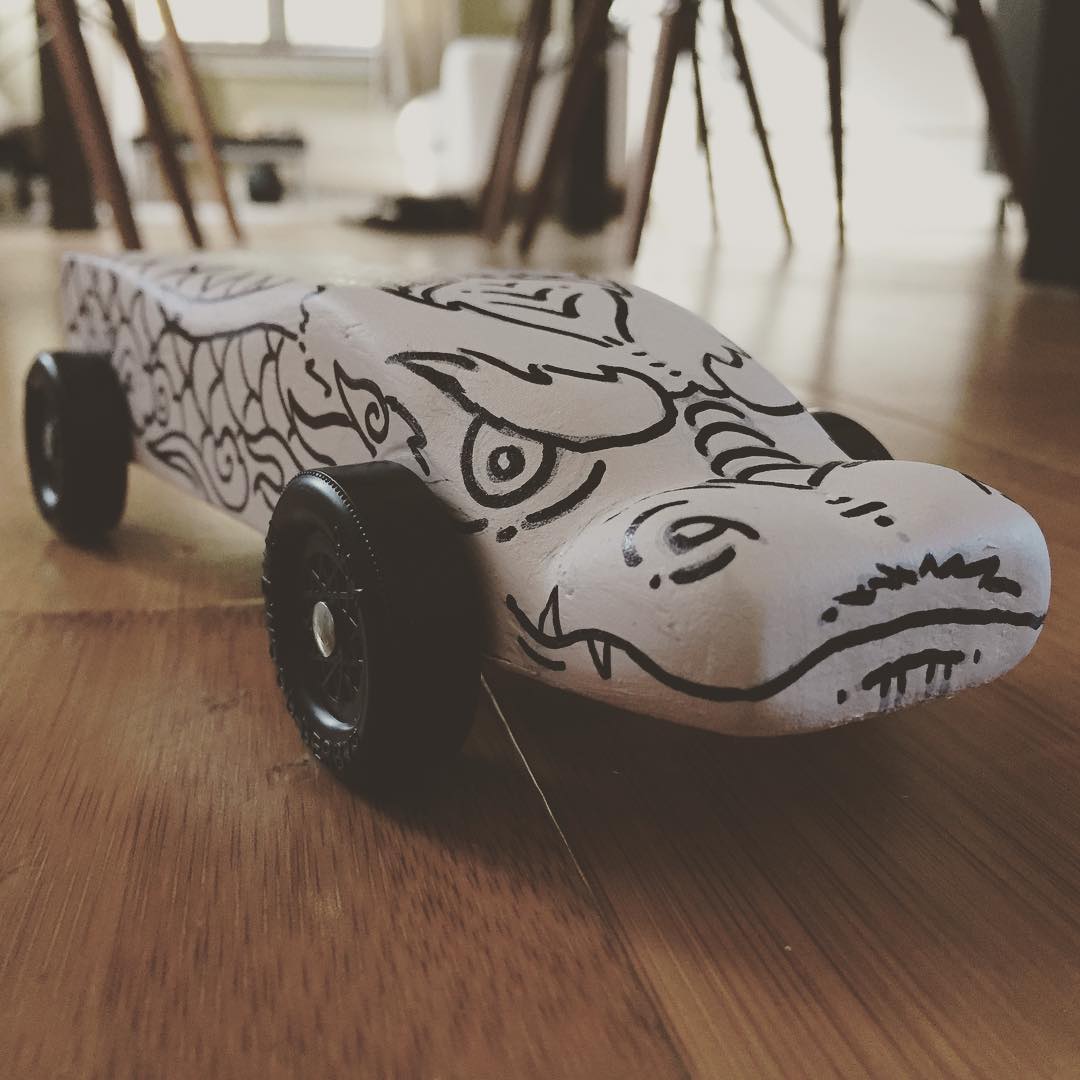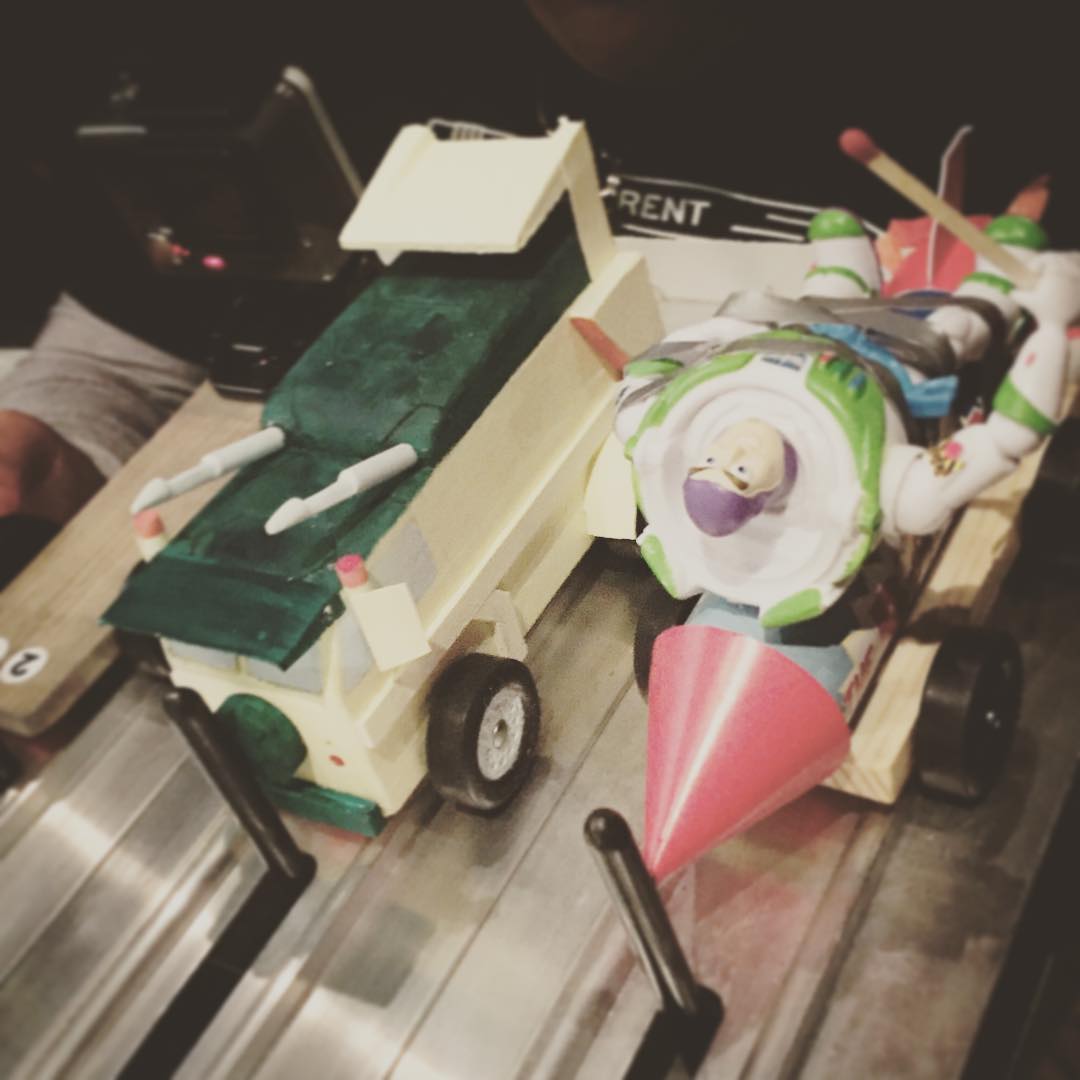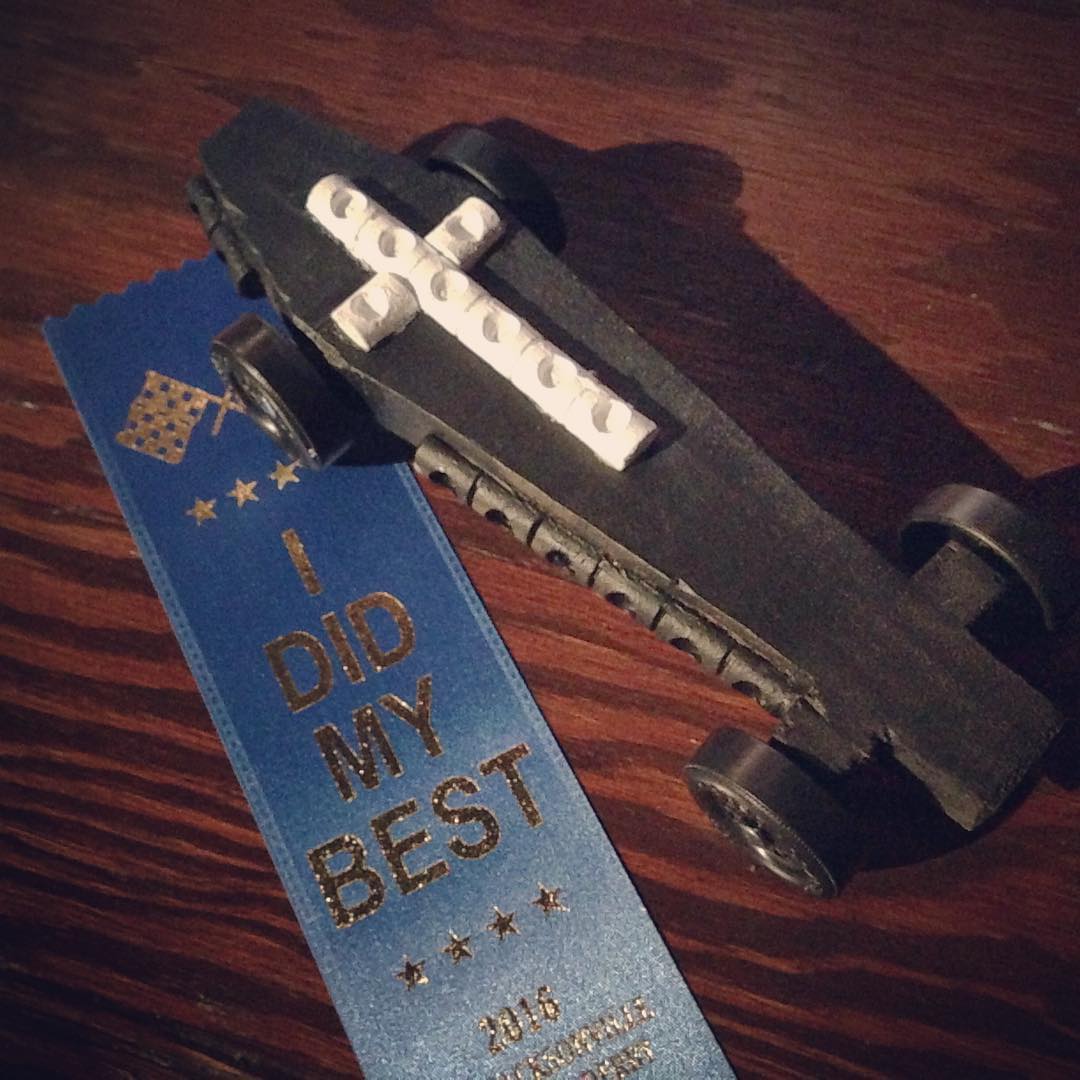 Check out more photos from the event on our Flickr.
Stay tuned! We'll be gearing up for an even bigger and better derby, so start designing your car!