It was a hot May afternoon in Jacksonville, FL where a group of artists, designers, and mural enthusiasts met up to tour historic Murray Hill during our first ever Mural Crawl! Along the tour we were greeted by some of the mural artists to learn about their process and ideas in making their large-scale murals come to life!
Jason Tetlak started us off with his mural and also educated our group about the neighborhood and how Murray Hill became the first leading area in Jacksonville for murals.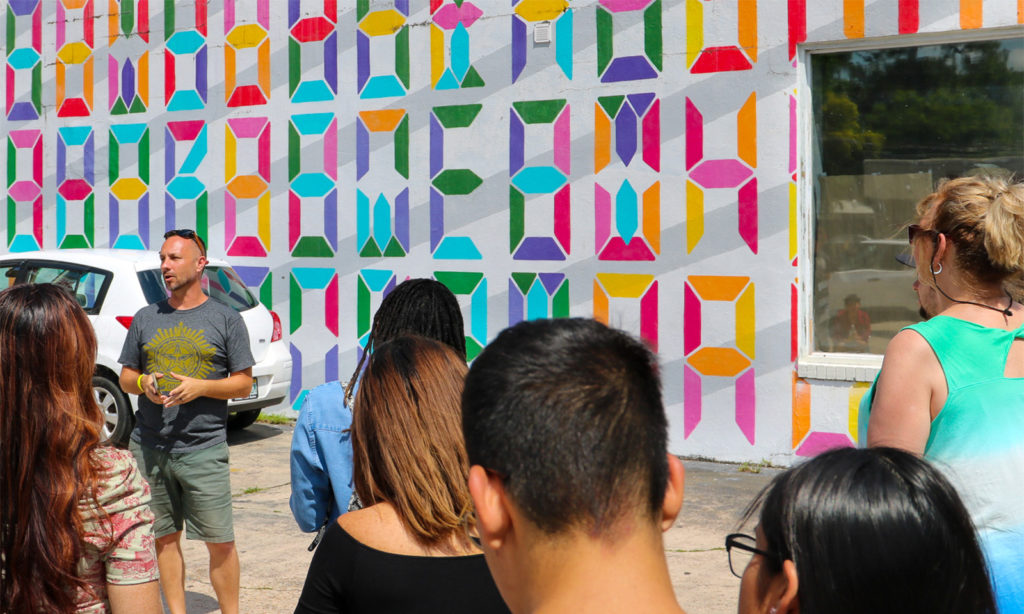 Nick Villalva was next, sharing his process and art style. His two murals can be found at 838 Edgewood Ave. S, and across the street in the alley way of Vagabond Coffee (934 Edgewood Ave. S.)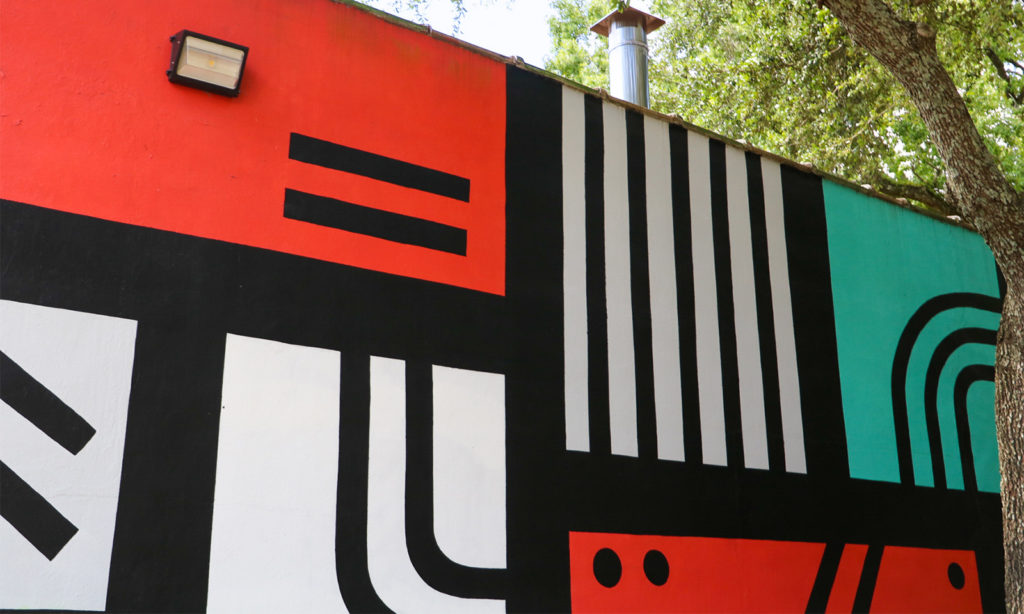 Keith Doles then took us across Edgewood Ave. to peer into the new Murray Hill Lofts where he talked about two of his murals inside the lobby and gym area of this building. Keith also introduced us to his artist collective Bridge Muralist: Ramses Spyder, Hannah Hadzic, A. Rhodes, and Keith Doles.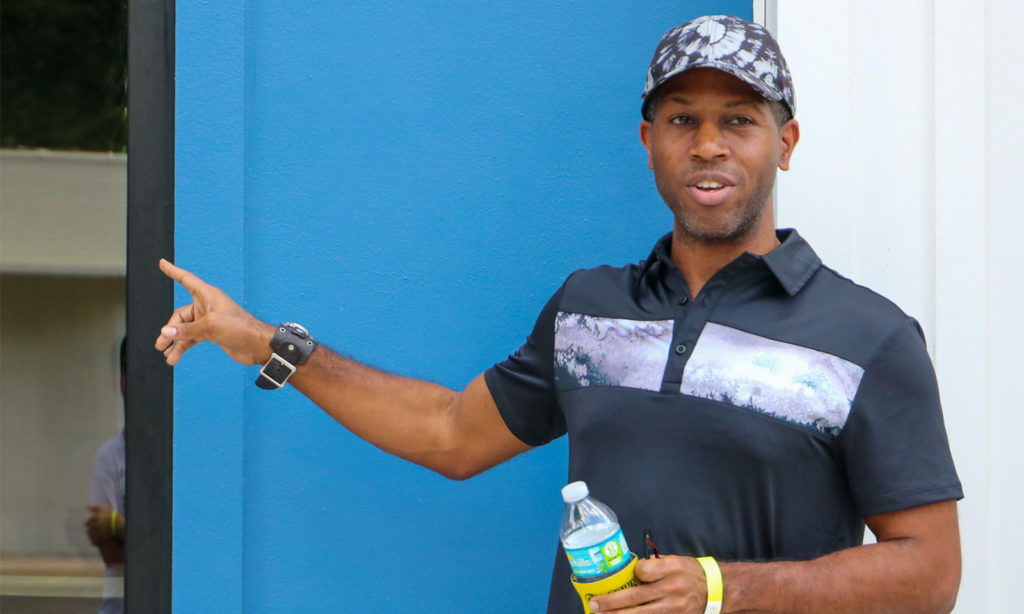 As we made our way down Edgewood Ave. we stopped at several more murals and at some spots for a drink and a place to cool off! Shout out to Silver Cow, The Walrus, Murray HillBilly, and Town Beer Co. for their hospitality and participation on our tour!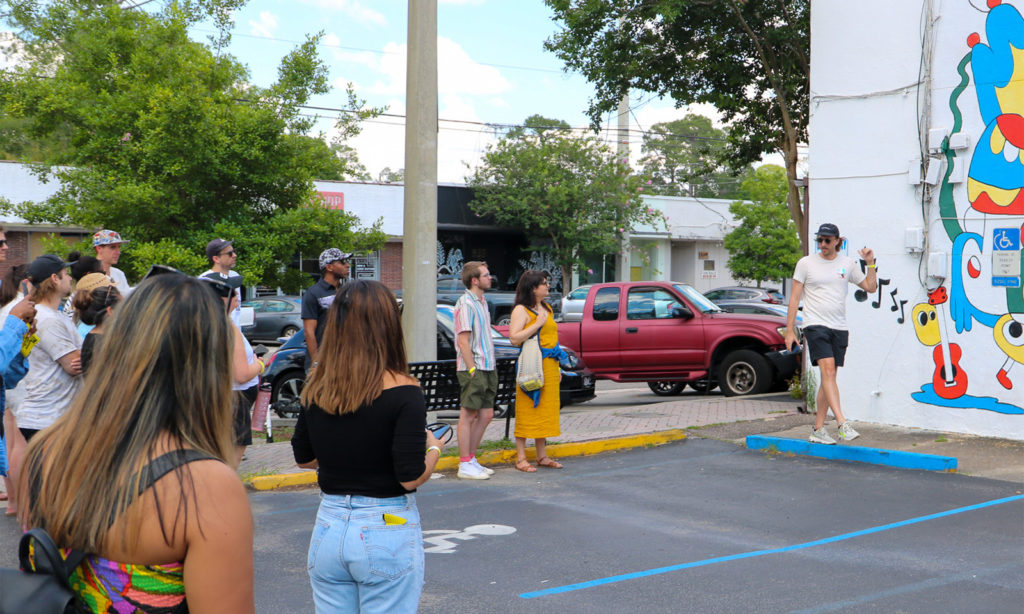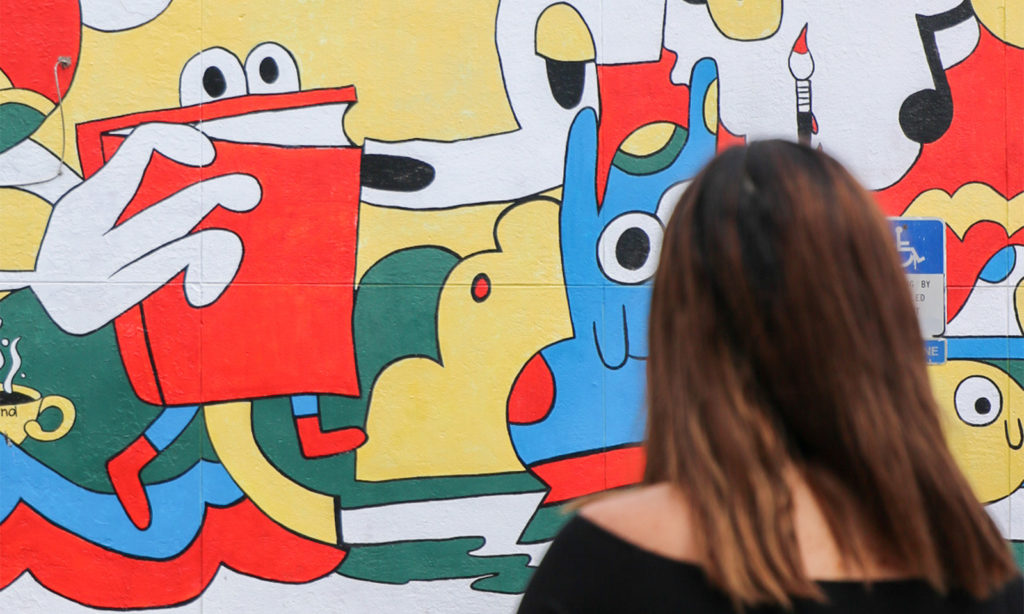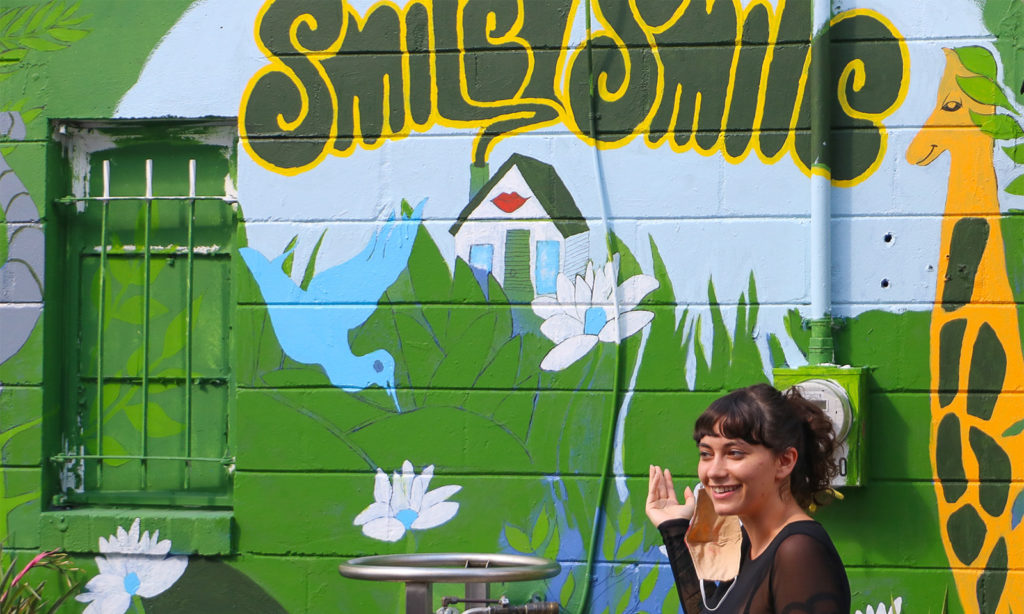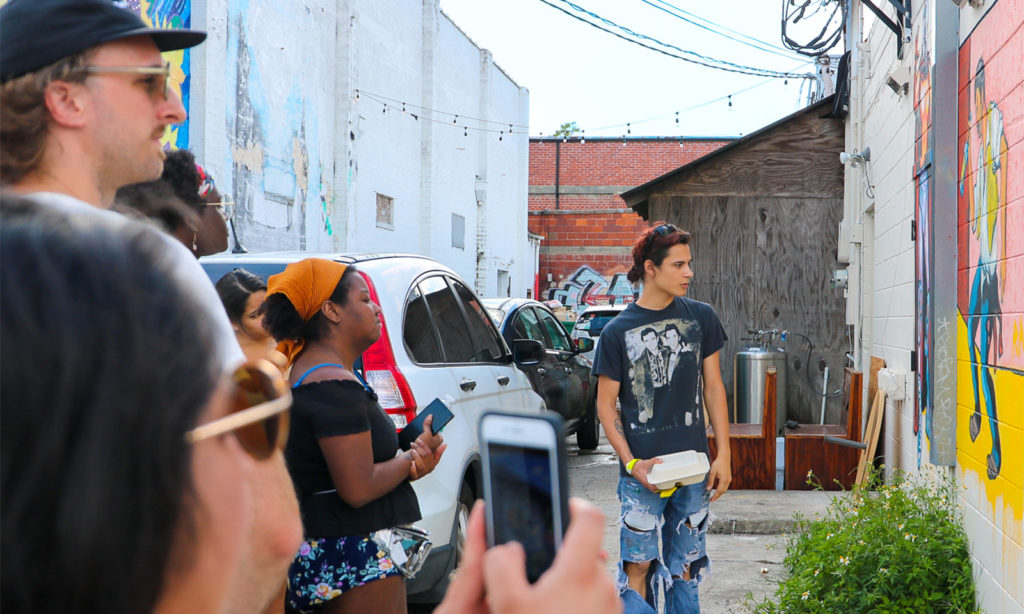 Thank you to everyone who attended our Mural Crawl and a special thank you to all the artists that came out and spoke about their work. We loved highlighting this special part of Jacksonville and hope to do it again soon!
Artists featured on tour:
Jason Tetlak – "This Is Going to Look Cool on Instagram" (838 Edgewood Ave. S)
Nick Villalva – "Untitled" (838 Edgewood Ave. S)
Keith Doles – mural artist (840 Edgewood Ave S.)
Ansley Randal – mural artist (840 Edgewood Ave S)
Jon Burgerman • Nick Villalva – "Untitled" (934 Edgewood Ave. S. – Vagabond Coffee alley)
Jerkface – "Bliss – Remnants" (948 Edgewood Ave S)
Ramses Spyder, Hannah Hadzic, & Keith Doles (Bridge Muralists) – The Walrus & Solazo Taquerio
Brenna Noel & Kate Rose Willink- "GROW" (955 Edgewood Ave S.)
Nicole Holderbaum NICO – "Spiderwort" (1044 Edgewood Ave S)
Nicole Holderbaum NICO – "BLOOM TRUE" (1071 Edgewood Ave S)
Britt Spencer – "LASSO" (1080 Edgewood Ave S)
Jason Tetlak "(Bill) Murray Hill" (Corner of Edgewood & Plymouth)