Russel Quadros specializes in brand identity and user interface design. He recently launched his design firm, Temper, and shared his process of creating the identity and brand system with soon-to be grads at UNF and Flagler. Russel also serves on the advisory board at AIGA Jacksonville and has been a member since 1998.
Recap:
"Let the work speak for itself. There's visual language in type and presentation…justify your decision".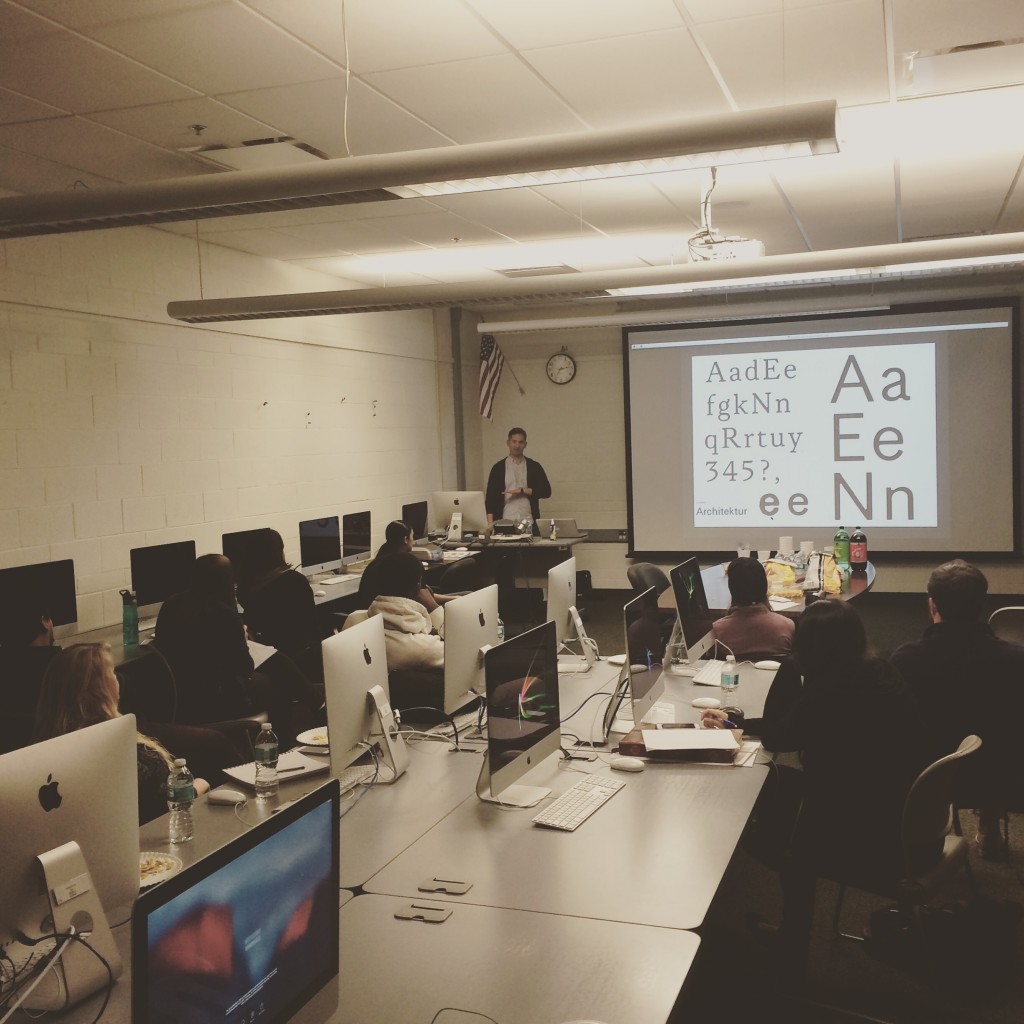 Russel Quadros helped us kick-start our first Identity Crisis event of the semester to help avert the struggles many designers face when branding oneself. The event was first hosted in partnership with the CMD+N Design Club at the University of North Florida in February, with a great student turnout.
Russel, who has been in the industry for over 15 years, identified with the students on a personal level and shared experiences that transformed his personal brand throughout the various stages of his career. His insights help shape the way students approach their personal brand early in their career.
We concluded the event with one-on-one, student project reviews and feedback. Students were encouraged to present their in-progress brand or related projects to Russel for feedback.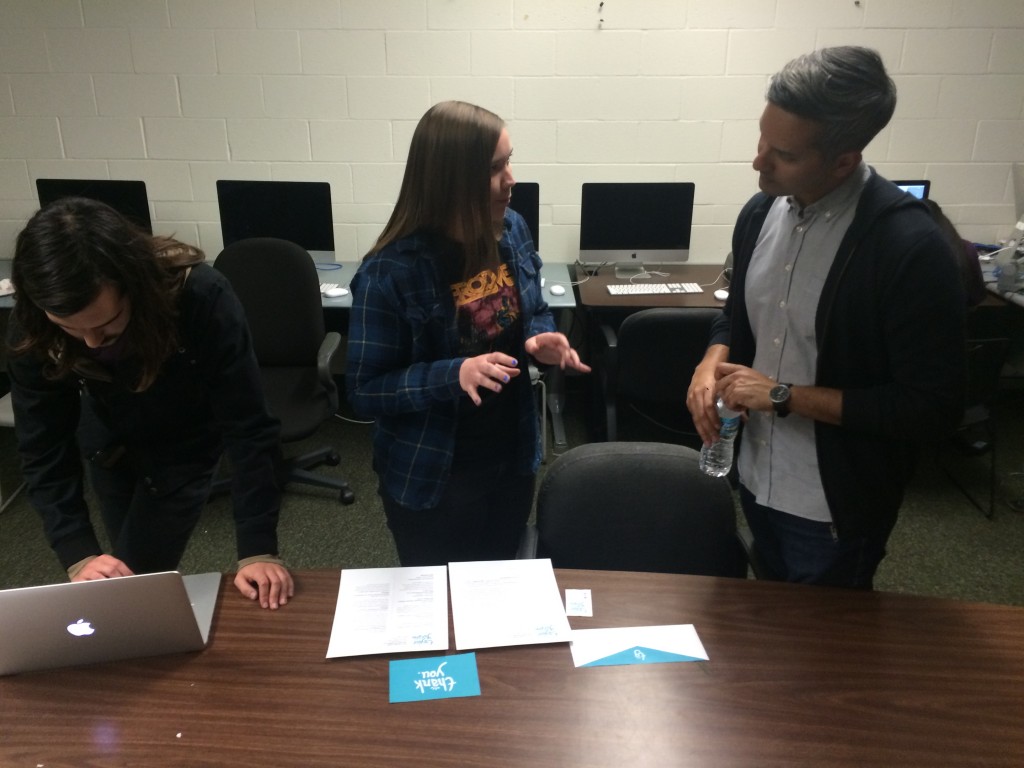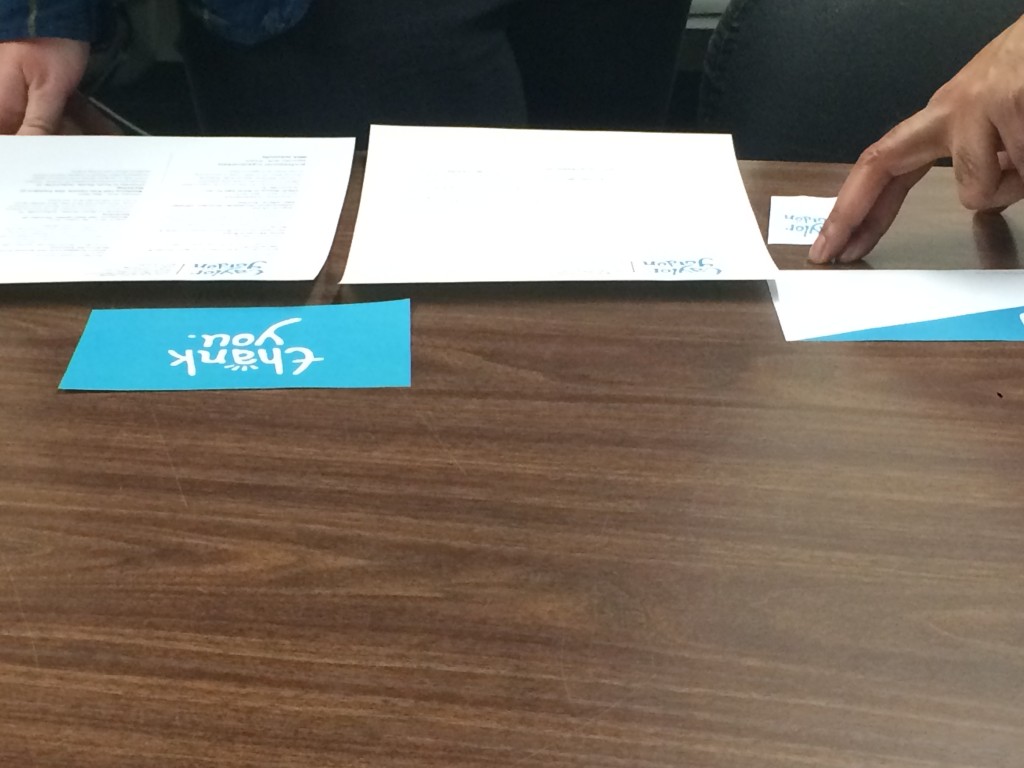 Next we took a trip to visit Flagler College, where we were welcomed with a fantastic group of students who were eager to learn about how to better their brand identity with graduation fast approaching.
As an evolving professional, Russel emphasizes the discovery and definition phases, presenting his brand in a way that reflects his personal style of work beautifully and in harmony with his personal experiences that have influenced his design process.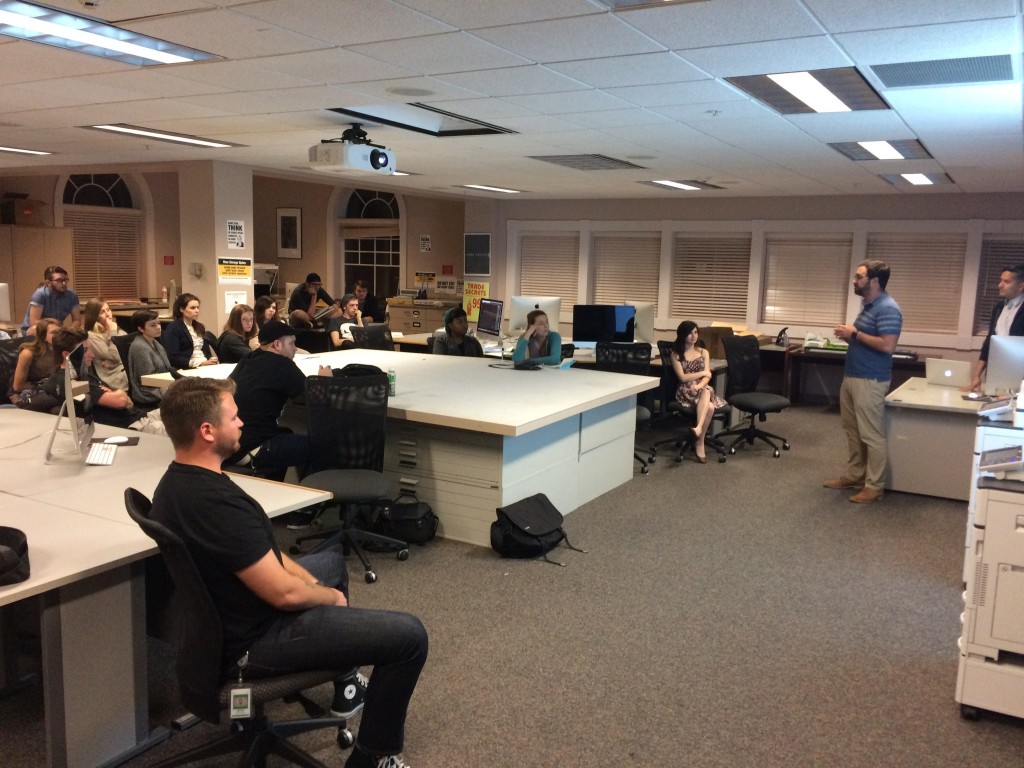 The event concluded with a Q&A segment, which provided further insight into Russel's approach.
Q: Are there any colors you need to stay away from?
Russel: It is not cut and dry. It is all about context and how you present that color.
Red could mean anger, love, stop, etc. It is how you communicate that color, how you package it. It's everything. It's the language.
Q: How do you brand yourself as opposed to your portfolio?
Russel: A lot of it comes down to personality. As long as it doesn't overshadow your abilities and work style, let the work speak for itself. There is visual language in type and presentation. But remember to justify your decision.
Q: Where do you draw the line with simplicity at this stage in your life as opposed to when you branded yourself as @lessur?
Russel: @lessur was designed to be just a way for clients to contact me. It comes down to whatever is relevant for you at the time and why do you like it.
Q: Do you think it's better to represent yourself as a multifaceted designer versus a specialist?
Russel: It falls into place with time. It really depends on how you want to approach things in your career. Soon after I got my degree I had to pick up web design as a new skill set in order to find a job. At the time, there were not a lot of courses on web design so I had to learn a lot on my own. I specialize in both user interface and brand identity now.