It's my favorite time of year again, time for students to get feedback from professional designers working in the field, and the end of another academic year! With each new portfolio season, there is always an eager crop of students looking to get feedback on work they have been pouring themselves into for the previous two to three years. Students are usually excited to share with each reviewer every little detail of how they came to the final solution for all of their projects. In some cases hearing about the project can be helpful, but do we need the backstory of how one particular shade of green was selected to represent the students inner Kermit to understand the work? Is all the information that students share completely relevant to the final solution? After all, design work should be able to stand on its own and be understood from a collective perspective.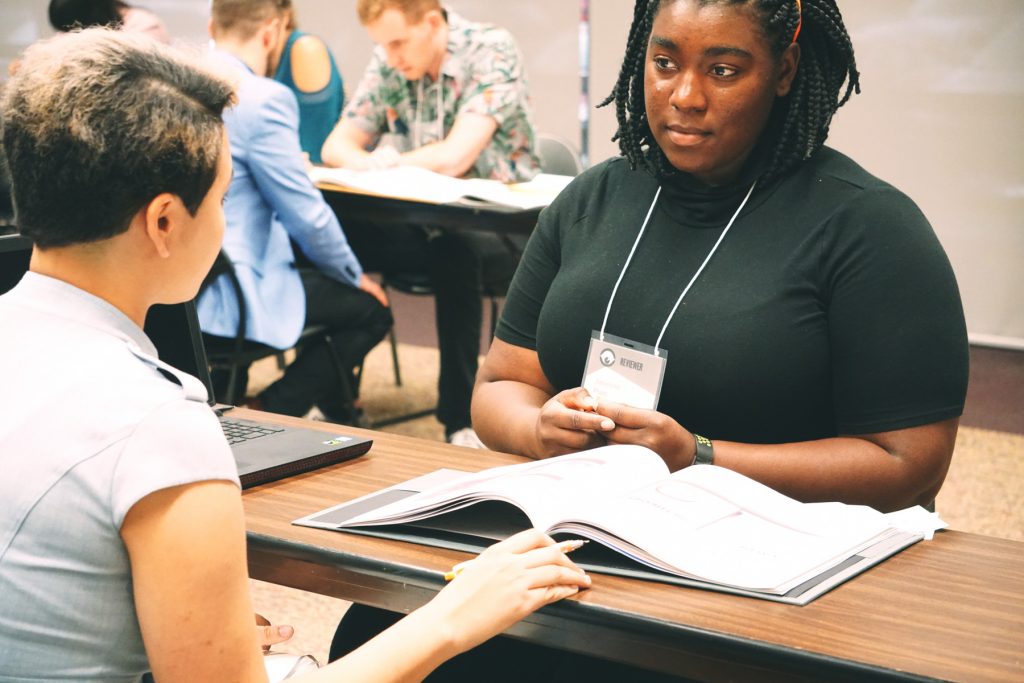 At the AIGA Jacksonville Portfolio Review, it's customary for students to complete the day with feedback from an average of 5 to 6 professionals. This allows them to have input from a variety of designers with various perspectives. It has been the goal for the education board to pair students with a designer in their area of interest; so web students with web professionals, visual identity-driven students with identity professionals, and so on. The system isn't perfect, but the event comes together each year because of the amazing board and generous professionals in the Jacksonville area.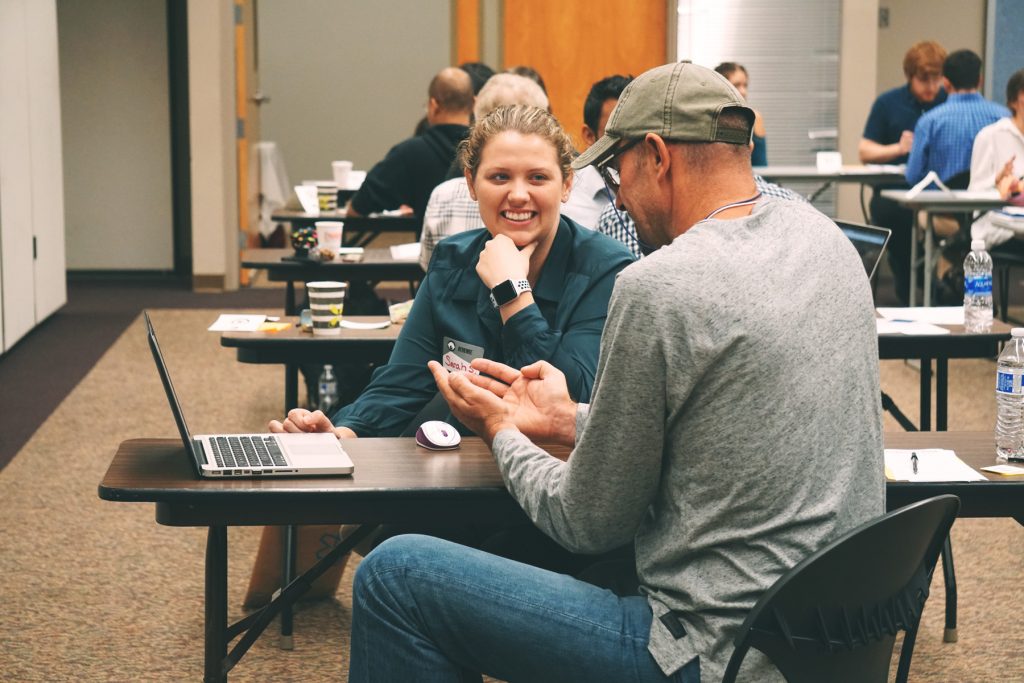 The question is, how do design professionals make the most out the time and complete a solid review in 15 to 20 minutes? Here are some tips to help move the conversation along, yet still have an informed discussion about the critical aspects of the work. Keep in mind that students are likely to be nervous and unsure about how to proceed, so you should lead the conversation and help them understand the process.
10 tips for a quality review
Introduction and collect a resume and business card. This is your typical meet and greet to find out a bit about them and share your basics (name, where you work, title, years employed, etc.). Complete the top portion of the comment sheet as you are getting started.
It can be helpful for students to know that you would like to "drive." Suggest that you would like to flip through the book or site so you can control the pace of navigating the work. This feature is important to help move the process along and not allow students to stress on each and every decision in the portfolio. Not only can this be painful at times, but they should be at the review to hear a professional's advice, after all, you're the expert.
Encourage students to take quick notes so they can continue to be part of the conversation.
It's a good idea to go through the book quickly once to see the scope of work and get a feel for the big picture of things. You can continue by talking and feel free to make broad comments. However, ask yourself:


• What area of the design industry would this student fit?
• Are there overarching problems or too many consistent tricks used?
• How are the project flows and the overall book?
• Do they have a grasp of principles, type, layout, and concept?
• Is everything refined and polished?
• Does it look like the projects make sense (without being explained)?



Next, flip back to the start and now go through asking about specifics that you noticed on the first pass. Maybe you can ask a specific question about why this treatment or this solution to a design problem.
Share with them things that they could approach differently. You can be as specific as you would like, either technically, aesthetically or conceptually.
Ask students if they have received similar feedback about problem areas.
In the end, give them an overview of things that could be improved or areas of concern.
If this overview is done, completing a written feedback sheet should be less time consuming, just writing the highlights will remind them of your conversation.
Thank them for their time and see if they have any additional questions. (Now keep an eye on the time, it's likely the review has taken 20 minutes already!)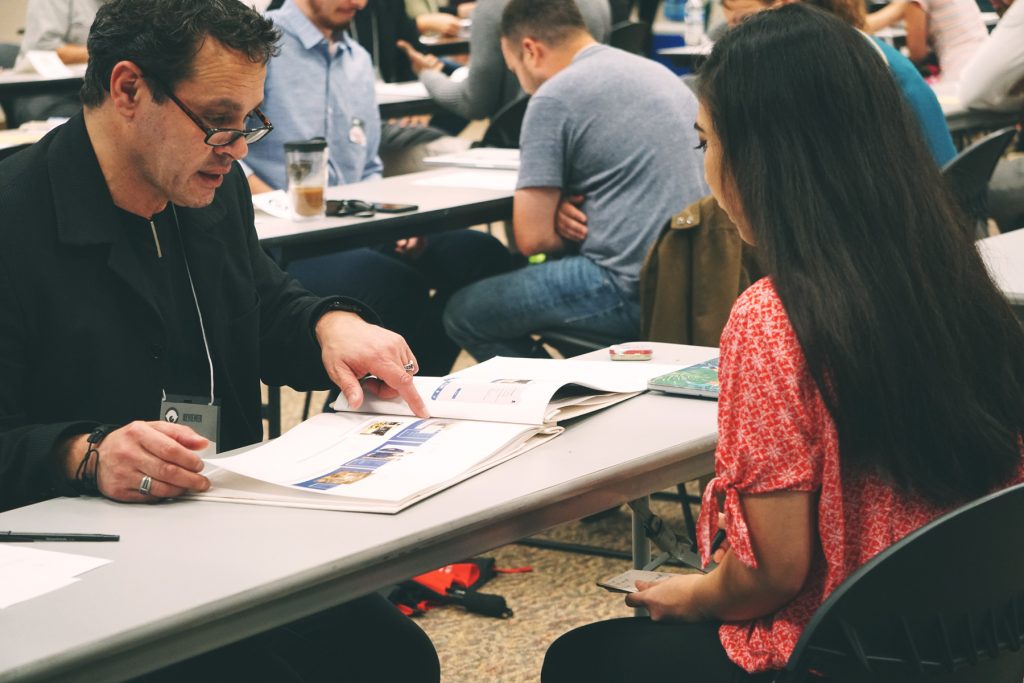 The process is all about getting students to see that the end is only the beginning. Their senior portfolio is just a starting point to a much longer career in design. Providing them your insight will be a beneficial step along this path.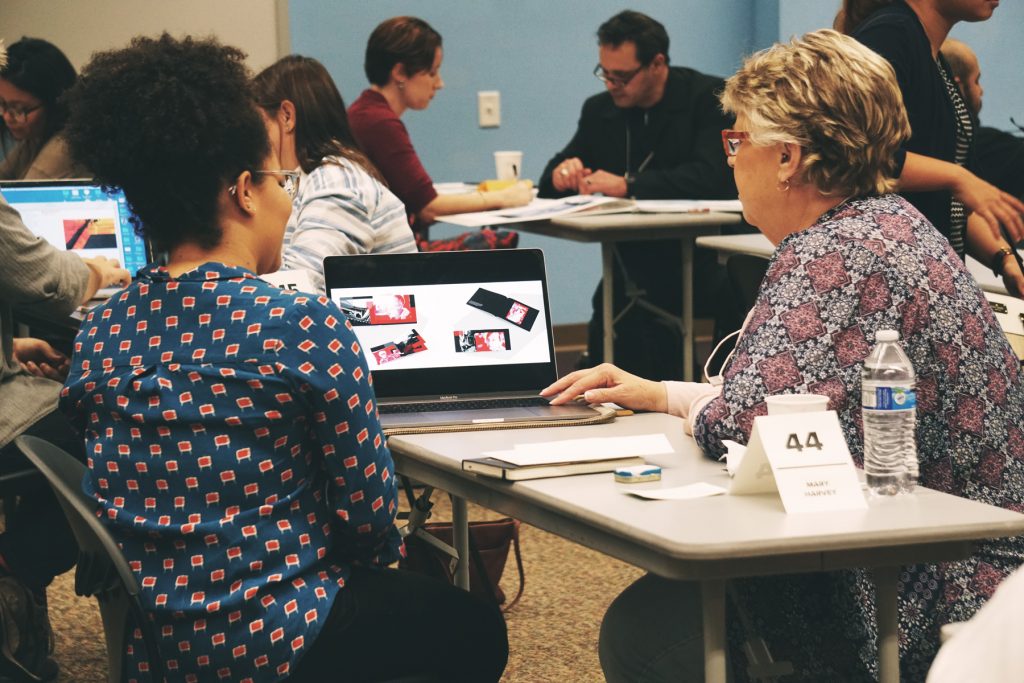 Personally, I'd like to thank all of the professional designers who make this design community amazing and help by providing feedback to the next generation of designers entering the field.
Dave Begley
Advisory Chair, past Education Director
Associate Professor of Graphic Design and Digital Media, UNF