Our 8th annual Discover Design kicked-off last Saturday at UNF. Thanks to all the fantastic mentors and mentees for dedicating their morning to digging deeper into the world of design. We started out with a presentation about AIGA Jacksonville from our very own president, Bryan Hunt, then rolled right into our session with a second presentation on the design elements and principles by Natalie Pope.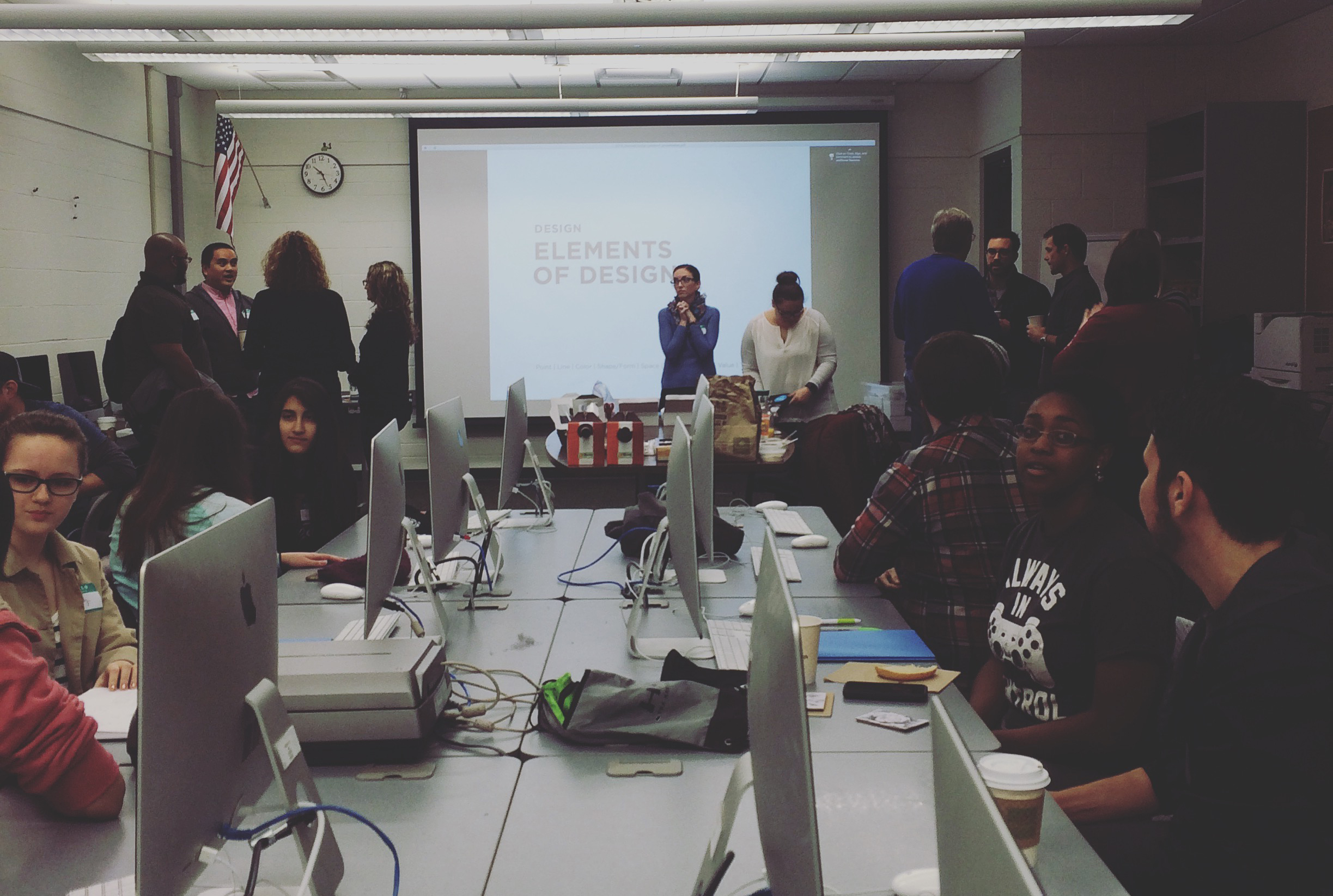 After the intro to design, we began pairing students and mentors for our "Getting To Know You" icebreaker. Together, they created mood boards from the heaps of donated magazines and design books. Through snippets of type, color and creativity, the pairs expressed their personalities and interests on their respective board.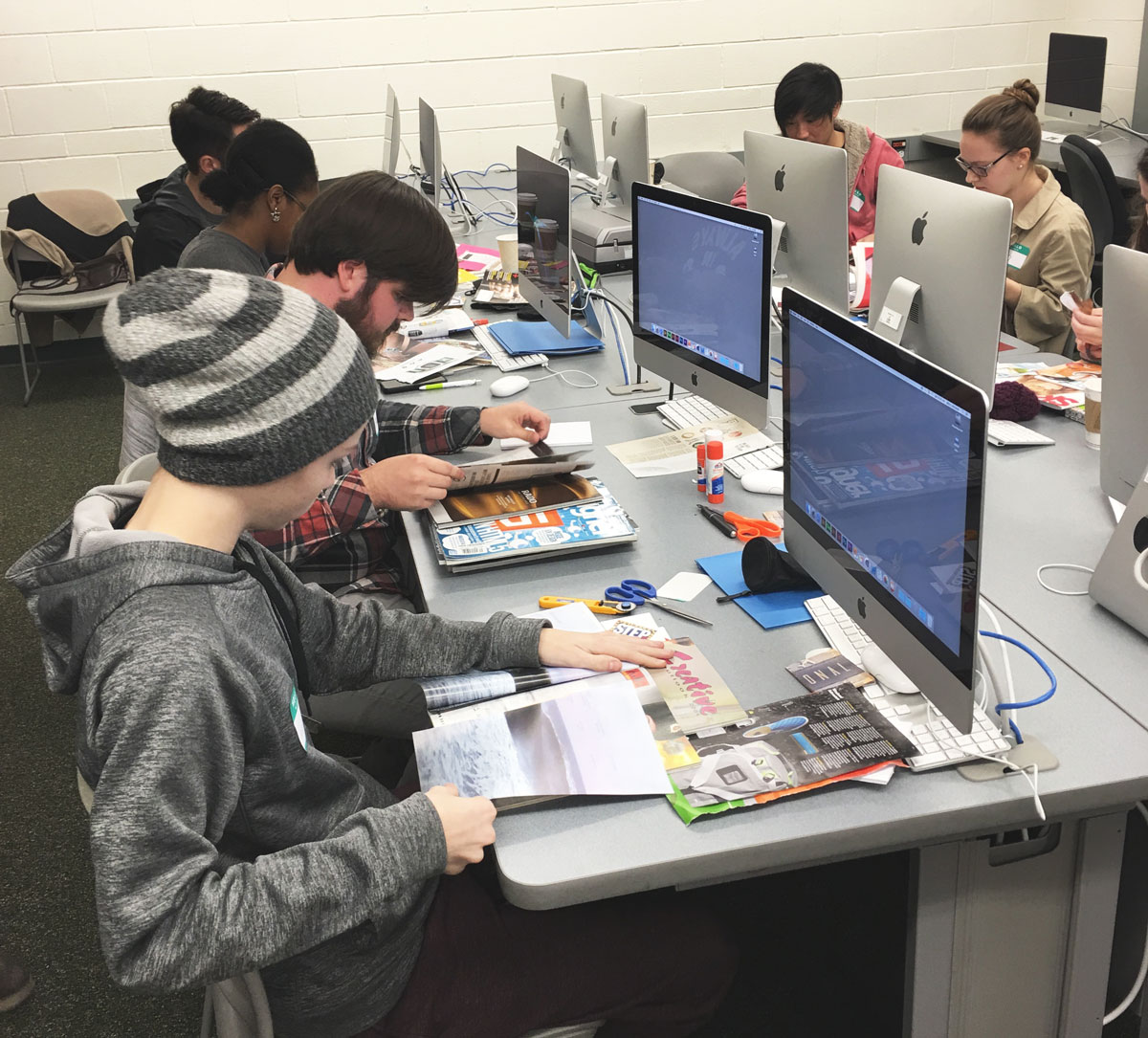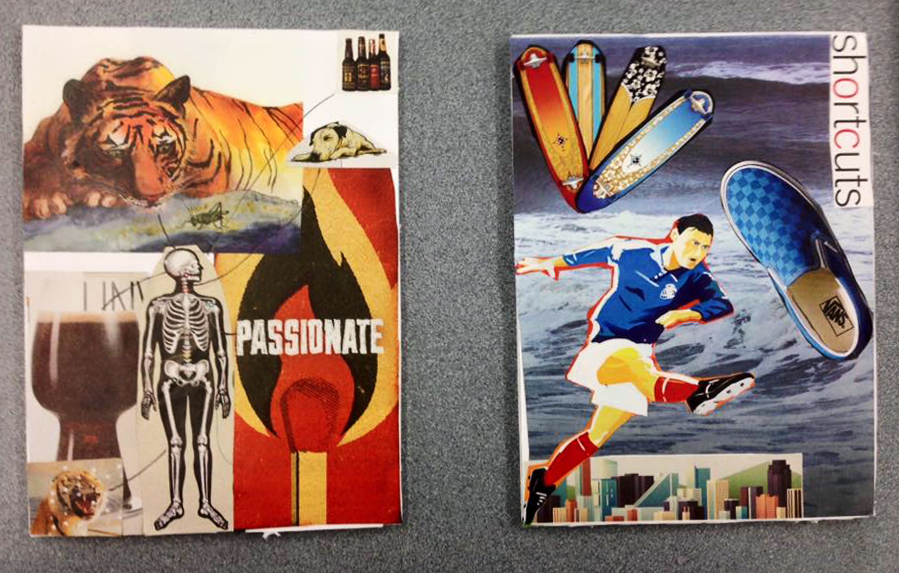 From this exercise, each mentor presented their student's board, and the students, their mentor's board. We concluded with a much better understanding of our groups love of typography, art, cats, and spirit-tigers.
Starting next weekend, mentoring pairs will begin their projects focusing on a local, social problem or conflict. They'll be tasked with solving these issues through design thinking and creativity as they bring awareness to the community in their own way. If you're interested in seeing the students' final projects, join us on May 14 for the final presentation at MOCA Jacksonville! And stay tuned for updates in our newsletter and blog as our students continue to design and create!
We look forward to seeing you there!
– Donald, Natalie, and Lauren
Discover Design Co-chairs
Presentation Day Details:
MOCA Jacksonville
Sat | 10:00am – 12:00pm | May 14, 2016
333 N. Laura St, Jacksonville, FL 32202