Did you know only 42 percent of Americans voted in the 2014 midterm elections, the lowest level of voter turnout since 1978?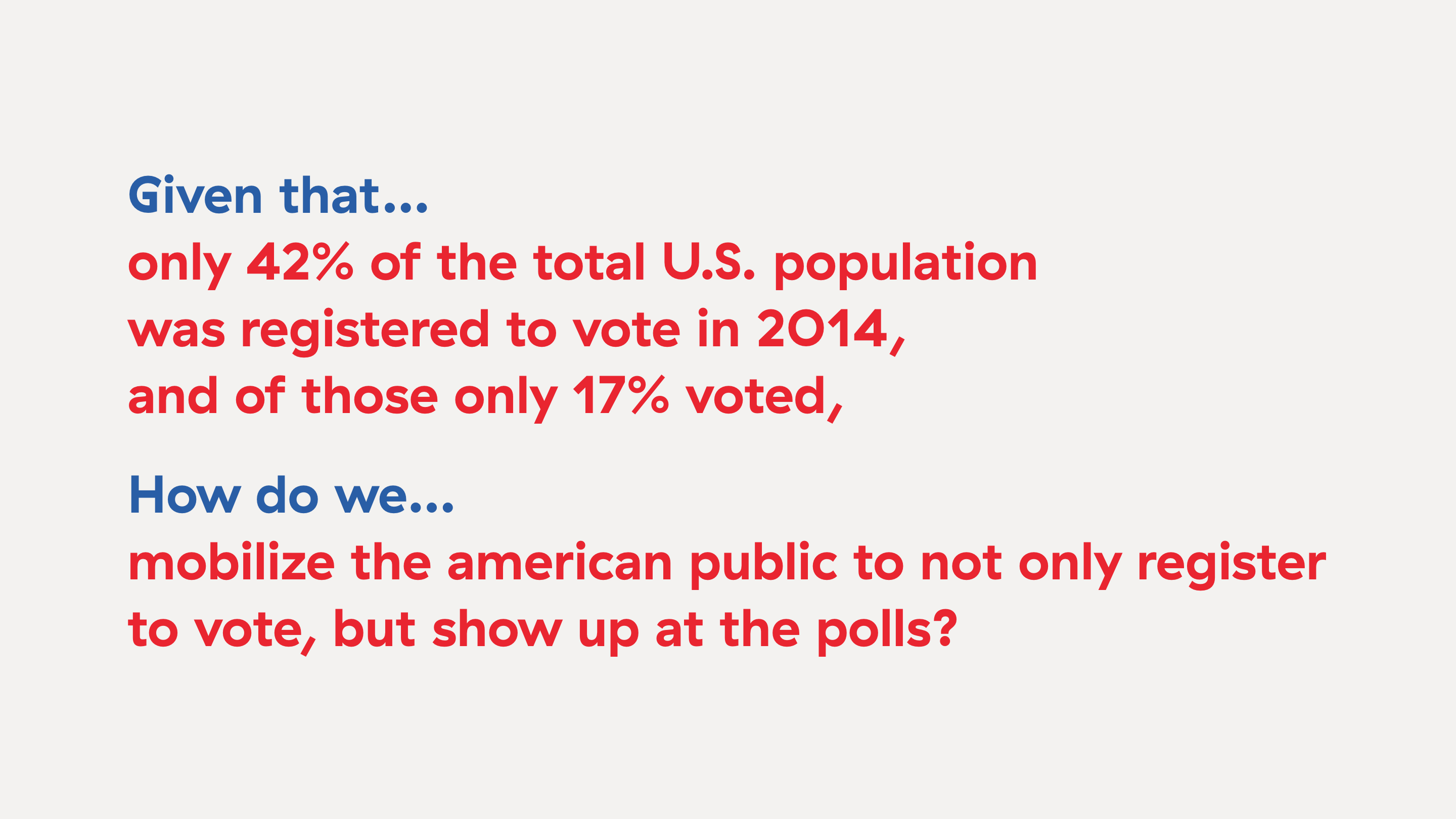 Voter turnout in the United States is among the lowest in the developed world and with election season in full swing, it's critical to remind others to register and get out and vote. And that's exactly what we set out to do in our pizza party/poster design workshop!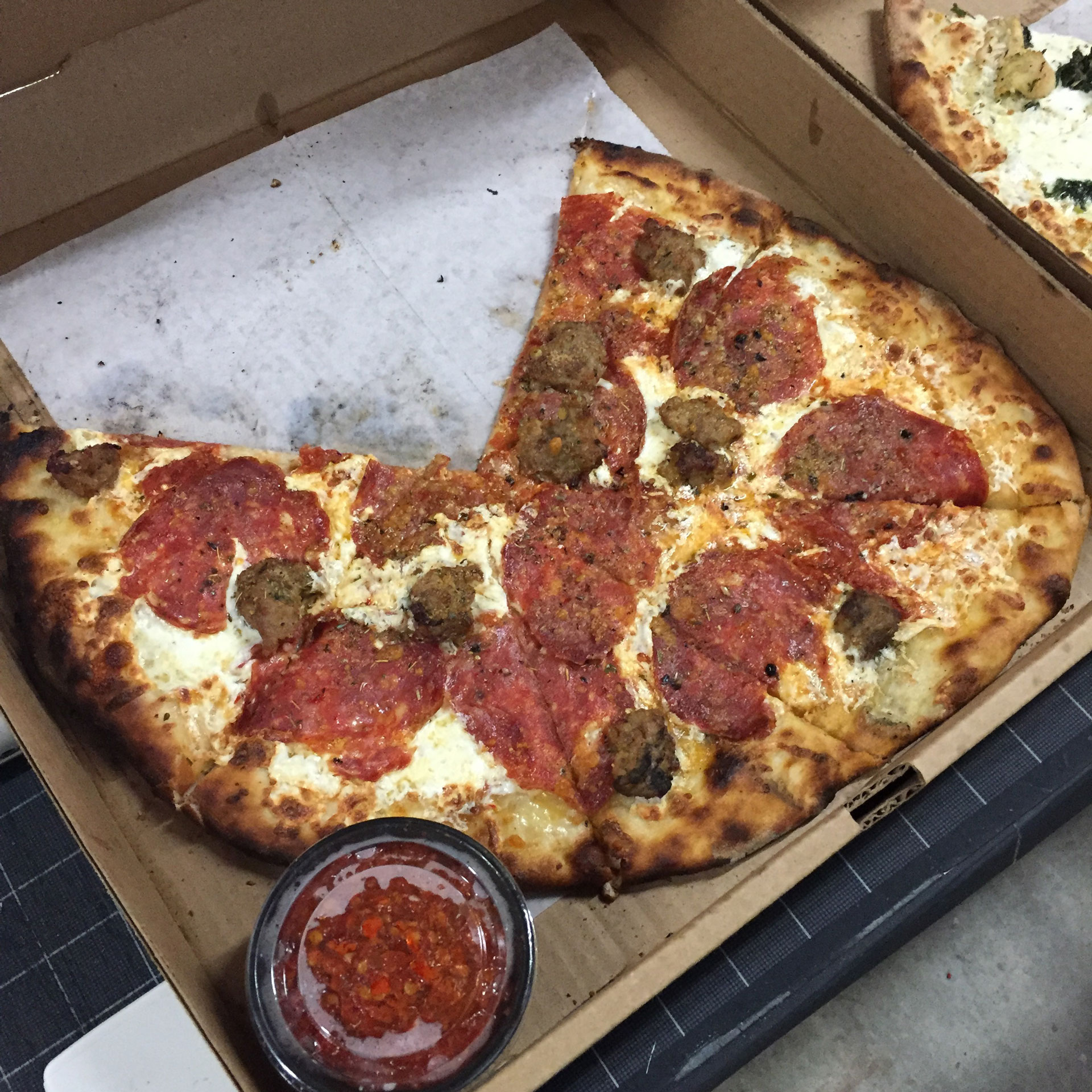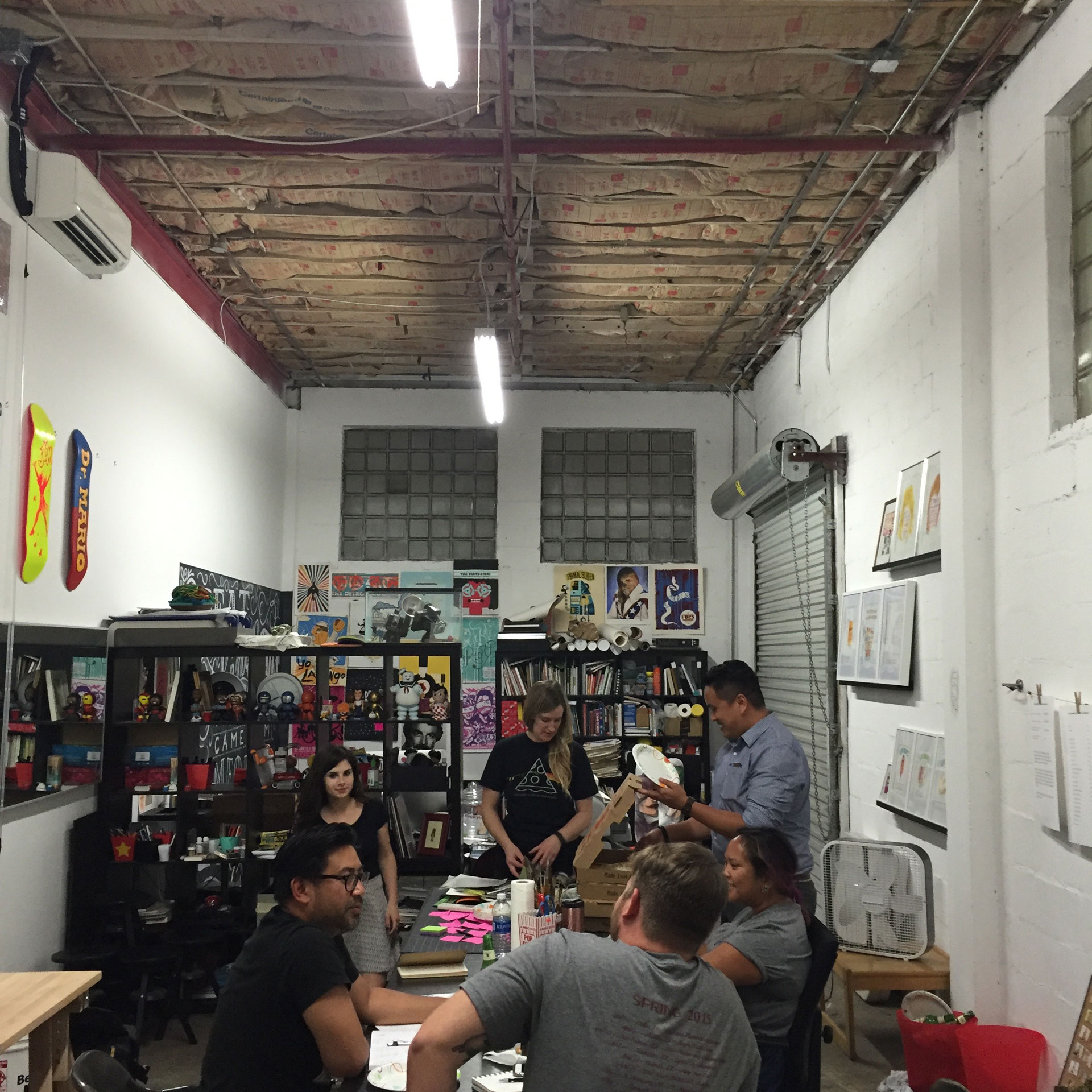 To do our part in encouraging others to register and vote, we got together with some pizza and beer. Led by Karen Kurycki, our workshop guide, we reviewed the statistics, identified the issues, and got to work. Our goal was to think of ways American voters would be more likely to get out to the polls and submit a ballot. We began by creating mind maps and working through a few brainstorming exercises. The ideas ranged from "every vote comes with a free pizza" and "one lucky winner gets to punch the losing candidate in the face," to making election day a national holiday or voting during a large music festival.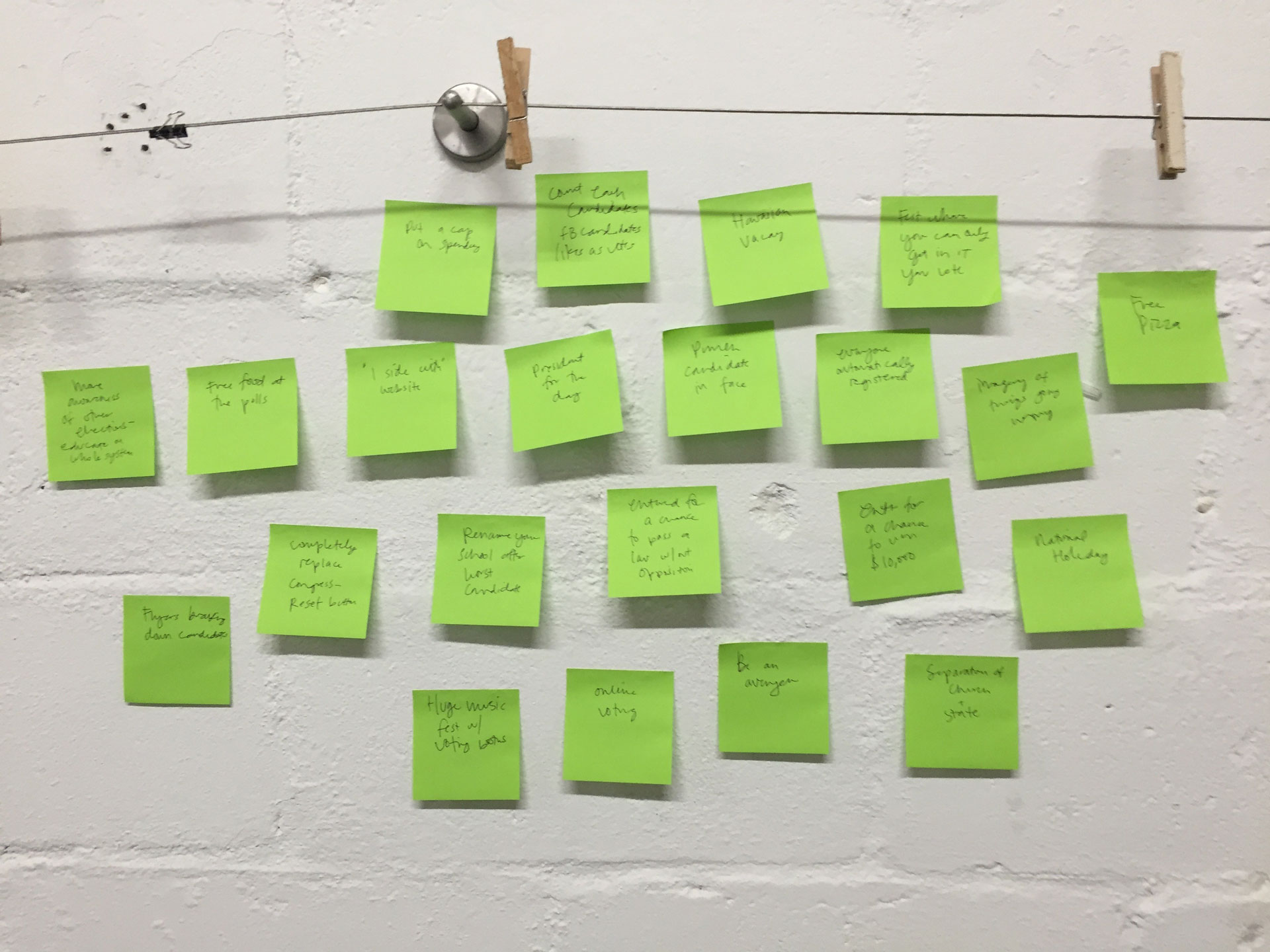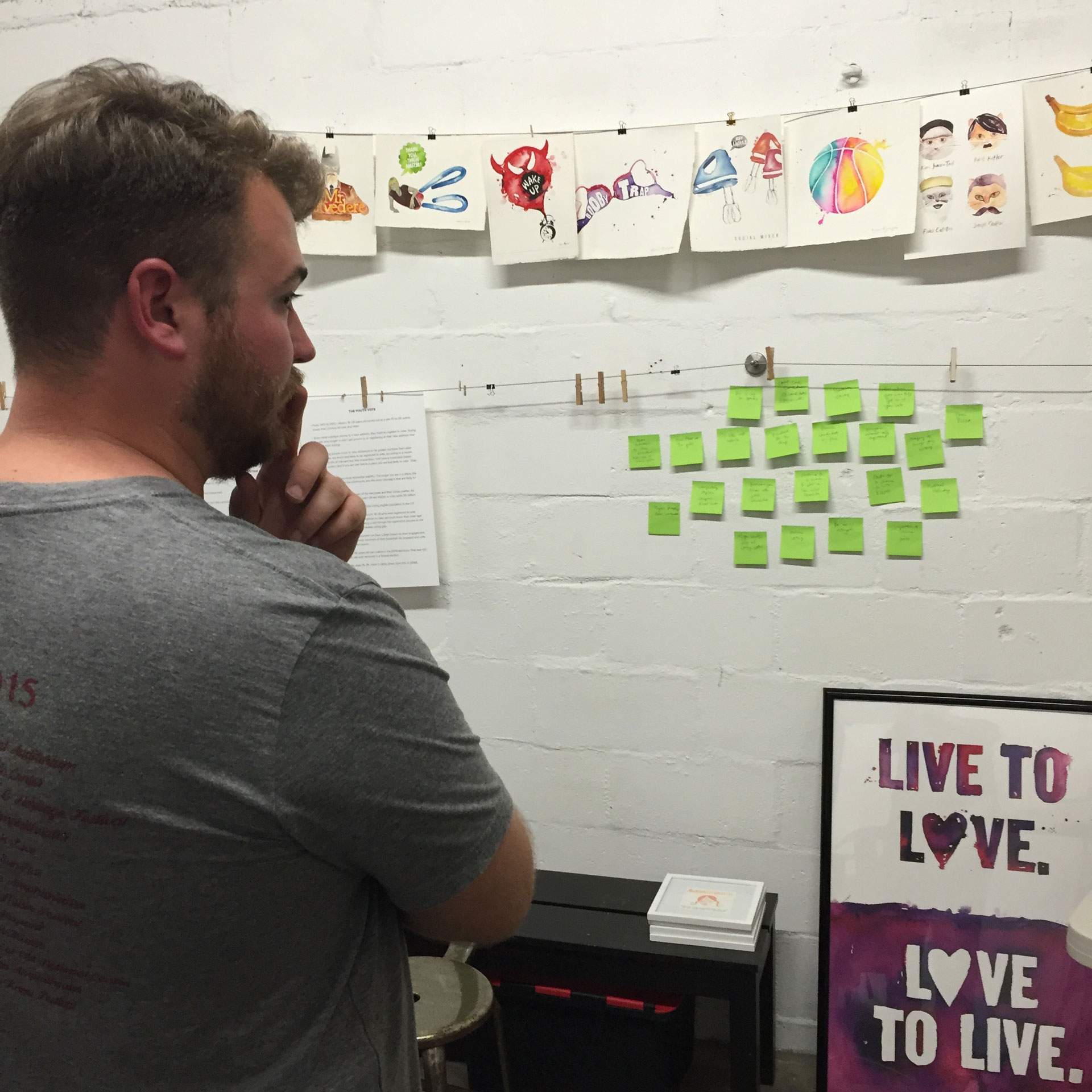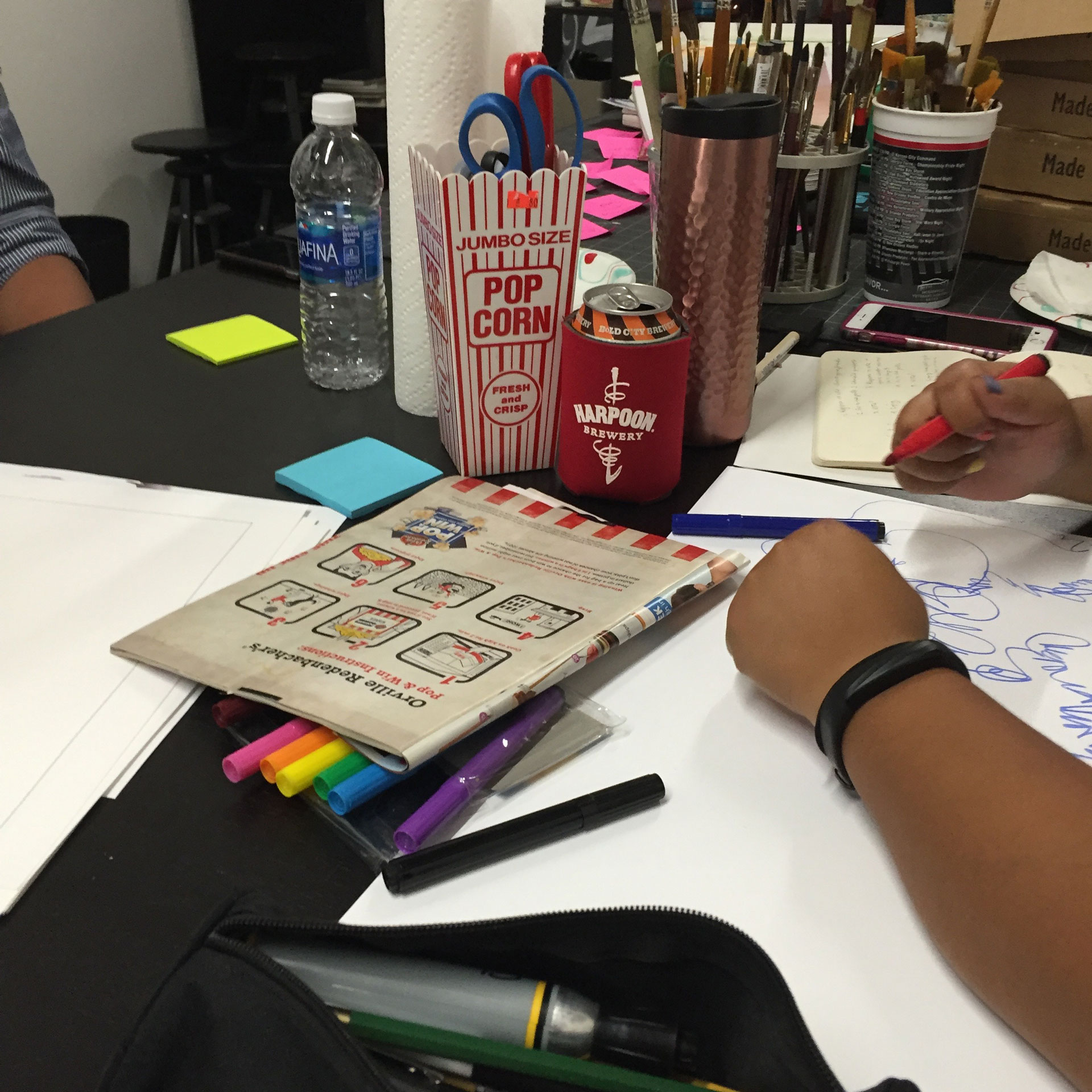 After brainstorming ideas, we began generating concepts for posters using past posters for reference, we researched voting achievements throughout the years, quotes from historical figures and sketched a variety of thumbnails. We concluded the workshop with our initial research and concepts to finish the posters on our own time.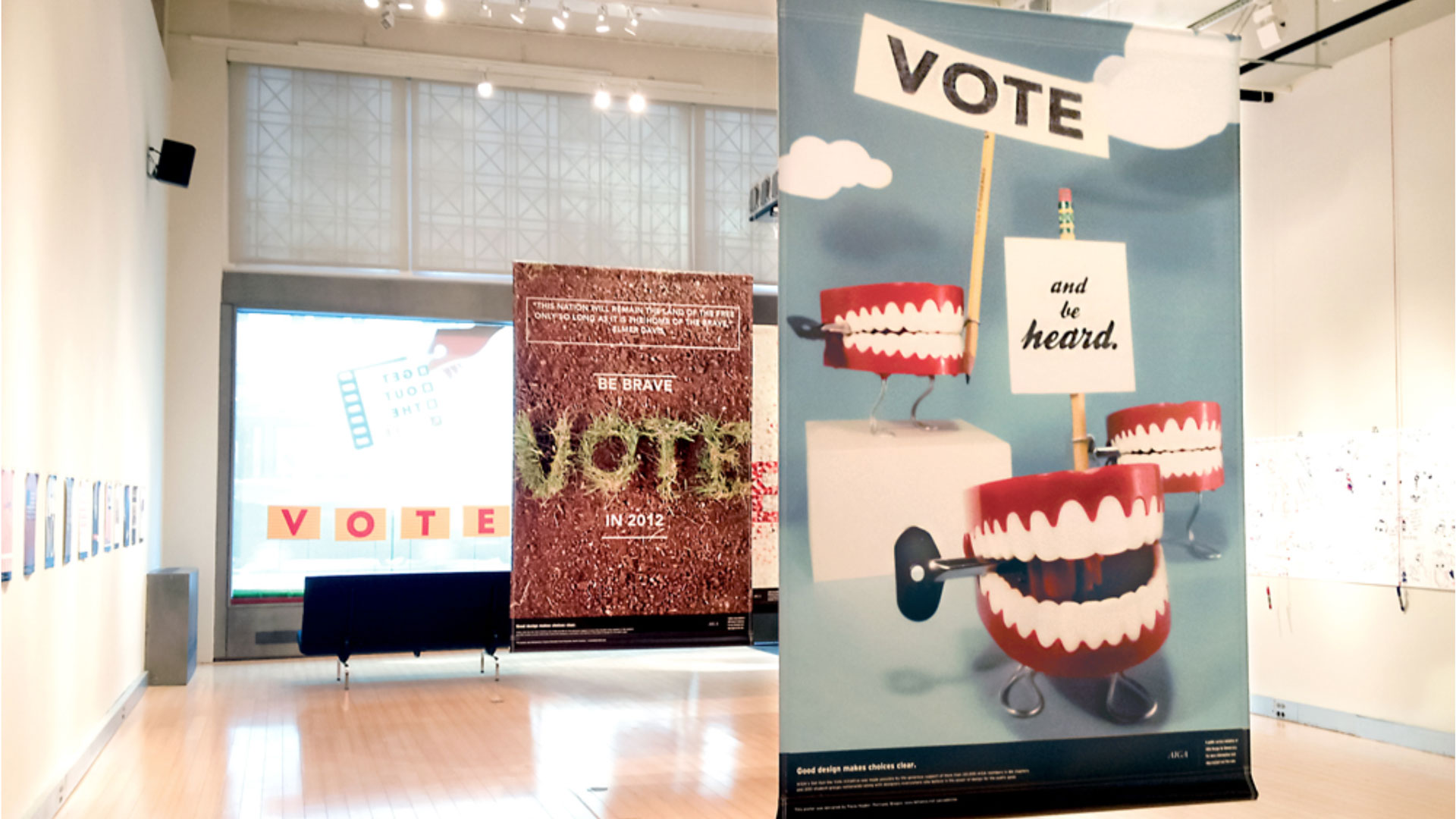 At AIGA, voting is an issue that we're passionate about, and as designers, we know that a poster with a strong, clear message can go a long way in reminding them of just how important their vote truly is. With a variety of fantastic posters already in the mix, the word is spreading, but there's still plenty of work ahead.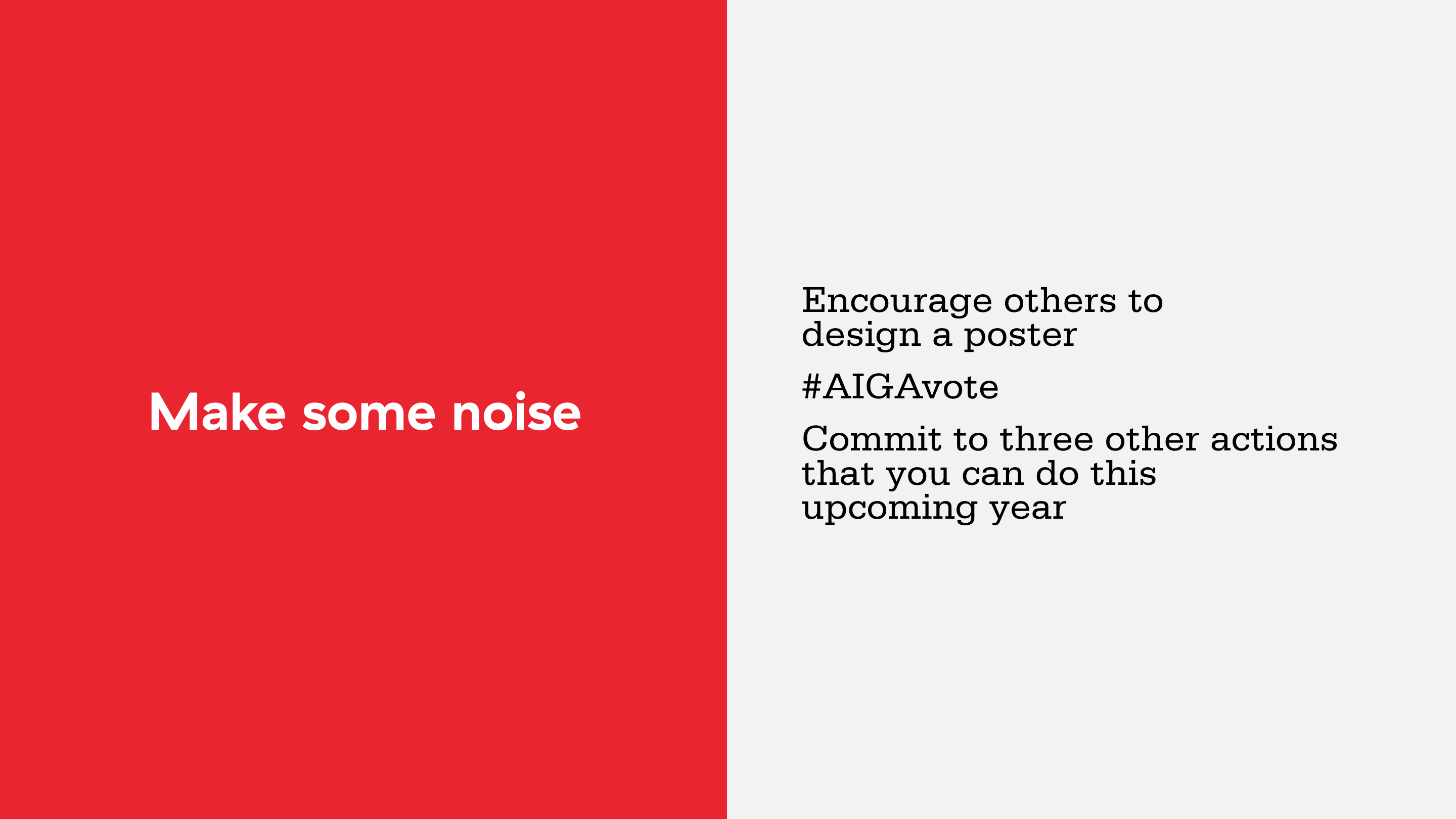 Please join us and a large group of designers who have already designed voting posters by submitting to aiga.org/vote up until voting day, November 8th. Not only is it a great way to do your part as a citizen, but it also gets your work submitted into AIGA's Get Out the Vote online gallery.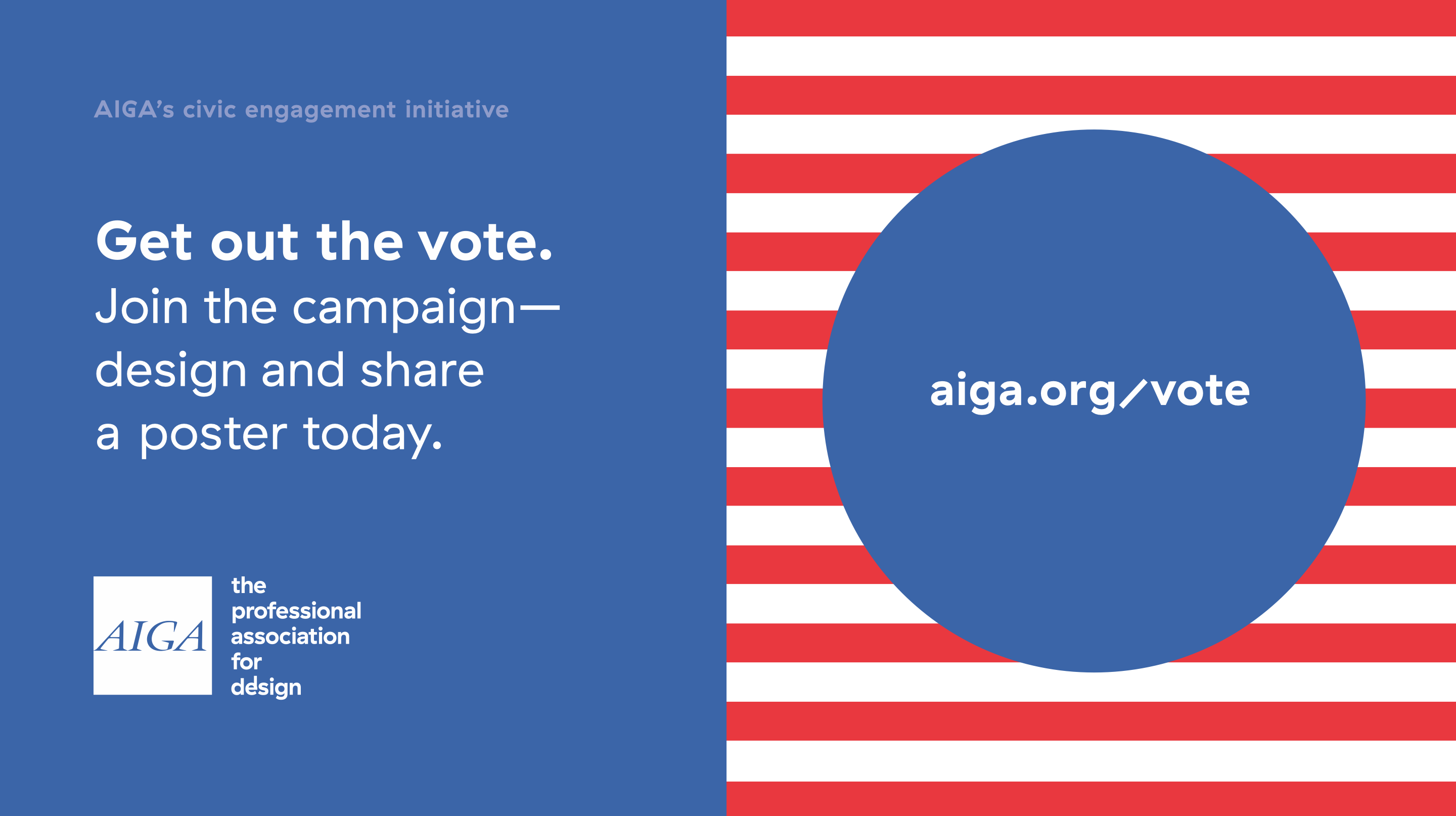 P.S. If you see any pizza posters, they probably came from one of us here at AIGA Jax!