Don't Miss a Beat is an organization for helping suspended youths stay in school so they wouldn't "miss a beat." Since then, DMAB programming has evolved to include the performing arts and academic enrichment. This year, AIGA Jax was fortunate enough to be a part of DMAB's summer program series. Their "Empire State of Mind" theme helped students understand the scale and importance of art, design and culture in NYC.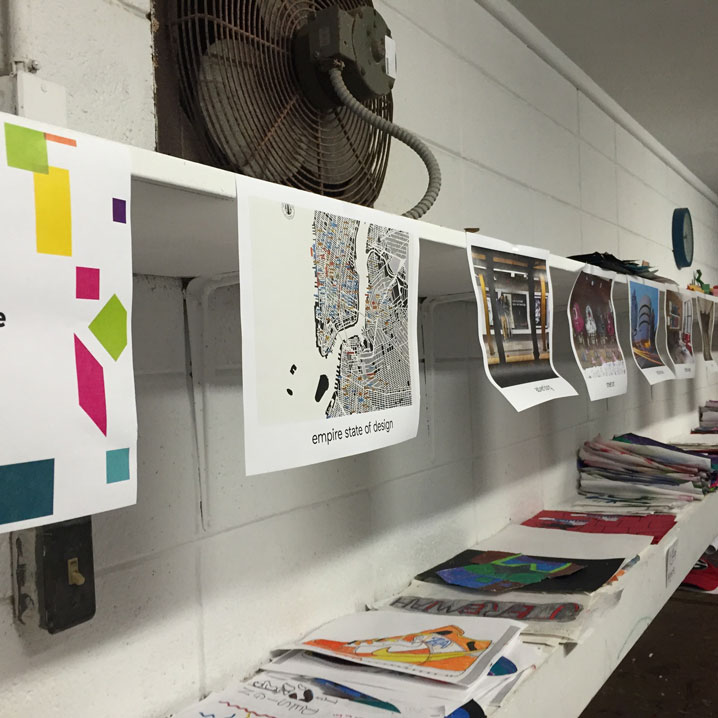 As we arrived at DMAB, we were greeted with 10 students, ages 10 to 15, who have taken an interest in visual art and design. During our 3 hour session, we would be facilitating the design of a collage for each student. In keeping with the theme of the summer program, their collage would give them the chance to tell a story about their favorite parts of NYC.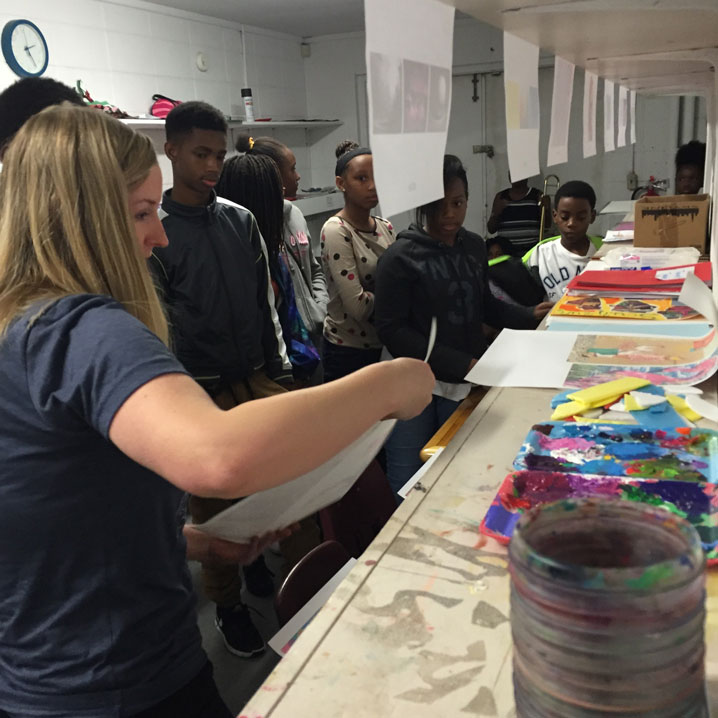 To help them understand exactly what design is and how it is experienced every day, our programming director, Jen Arevalo, presented a brief overview of the elements of design and where they can be found on the streets of NYC. Karen Kurycki then followed up with an introduction to collage design with numerous examples and a few techniques.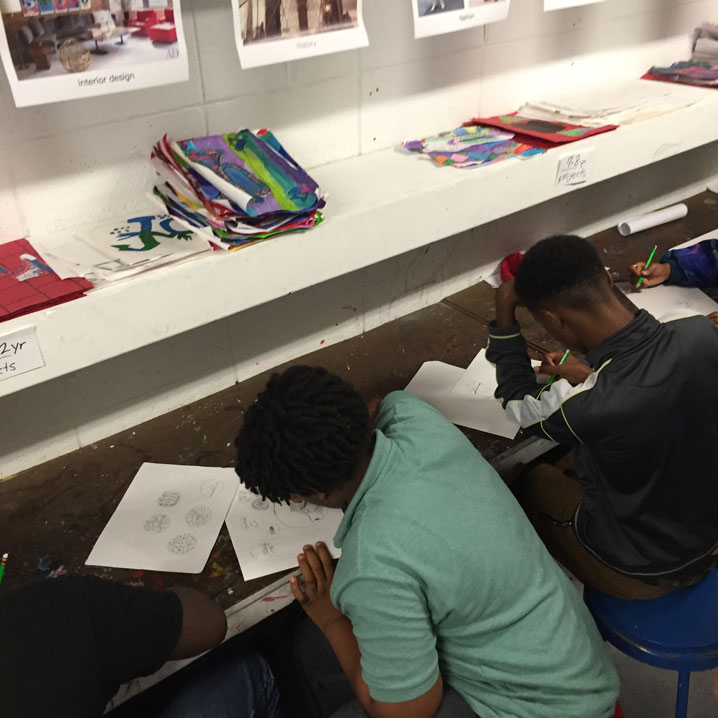 The students began their design journey with a rapid illustration exercise, creating at least 5 thumbnails of any and all ideas that came to mind. Once finished, we reviewed all of their ideas and refined and combined them into a single concept. After a rough, to-scale illustration of their final concept, each student had a few minutes to explain their ideas, concepts and the consideration that went into each idea.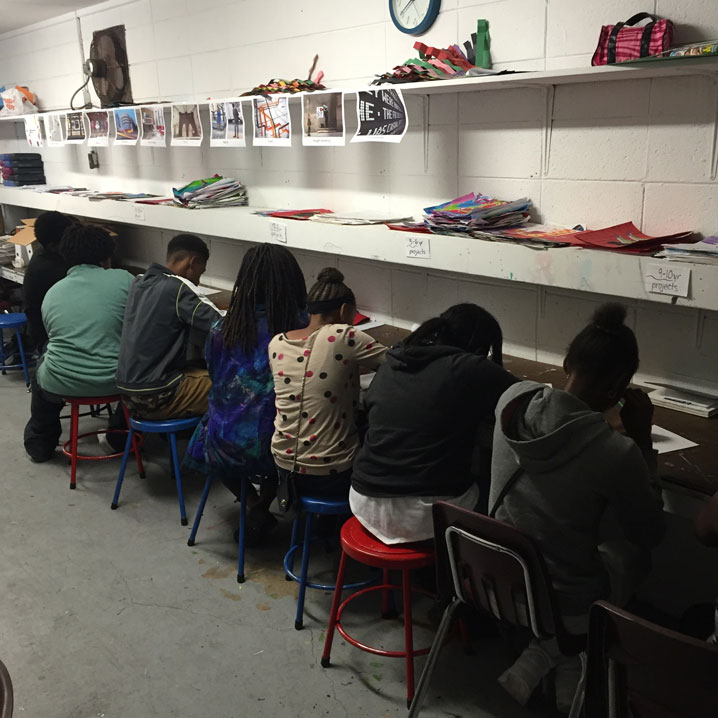 Finally, it was time to start the collaging. With a few scissors, a couple of rulers and plenty of glue, the students literally tore into the piles of magazines we provided. We helped to guide their choices of textures, color and subject matter to remain true to the original concepts. Before long, we had a few finished designs and plenty well on their way to completion. Next week, we'll submit the finished designs to print so each student can have a plate featuring their collage design.
We want to thank DMAB for the opportunity to participate in their amazing summer program, connect with their amazing students and give us the chance to be involved in our community. We also want to thank Jesse Sison, Jen Arevalo, Karen Kurycki and Bryan Hunt for their support of the program.
If you want to get involved in our community outreach and volunteer opportunities, just drop us a line at hello@jacksonville.aiga.org! We'd love to hear from you!