12th Annual Discover Design Presentation Day Recap

AIGA Jacksonville's 12th Discover Design final presentation day wrapped up eight weeks of professional designers mentoring eight very talented local high-school students. On March 7, 2020, the students presented their final projects in front of their friends, family, and teachers at Figure 8 Studio.  
This year, students collaborated with their mentors to solve a social responsibility problem for a well-known brand. Group One chose to design towards stopping food waste, a topic that was paired with Publix Super Markets. Group Two, teamed with Crayola, were challenged with putting an end to bullying. Group Three spoke on bringing awareness to the problems of fast-fashion through the Target Corporation brand. Group Four worked with JEA to tell us to "Not Be A Pig" in regards to our utility usage.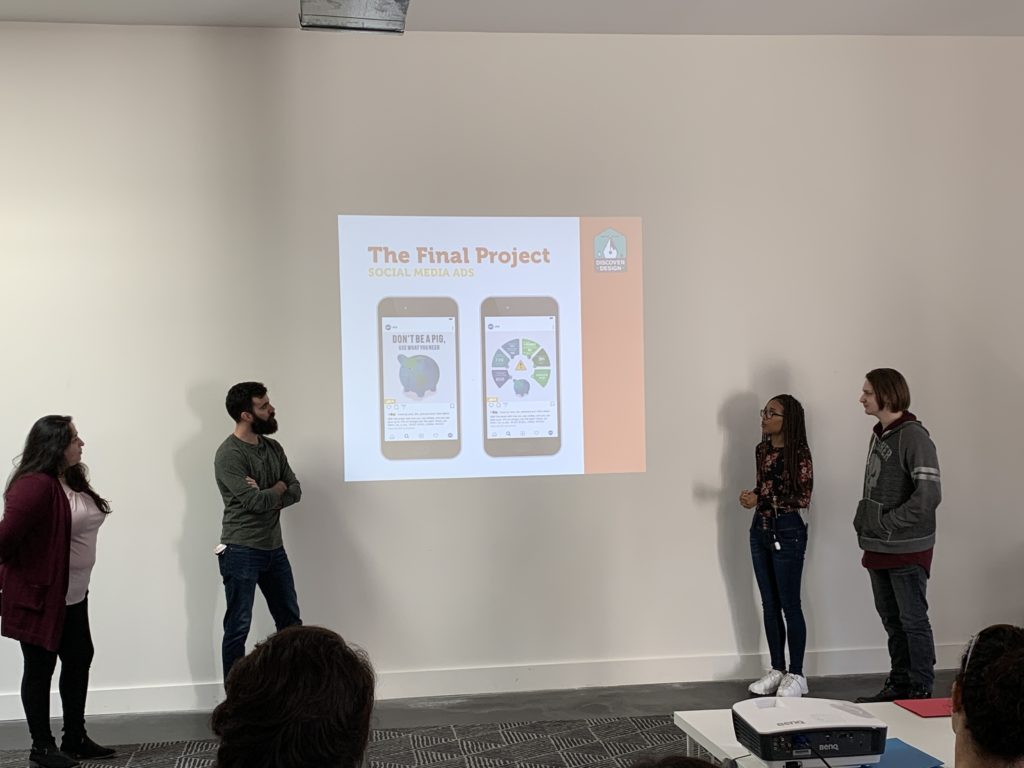 Each student was asked what their interests were before joining the sessions to be later paired up with professionals that could help spark those interests. In doing so, this helped each group create their project based on similar passions.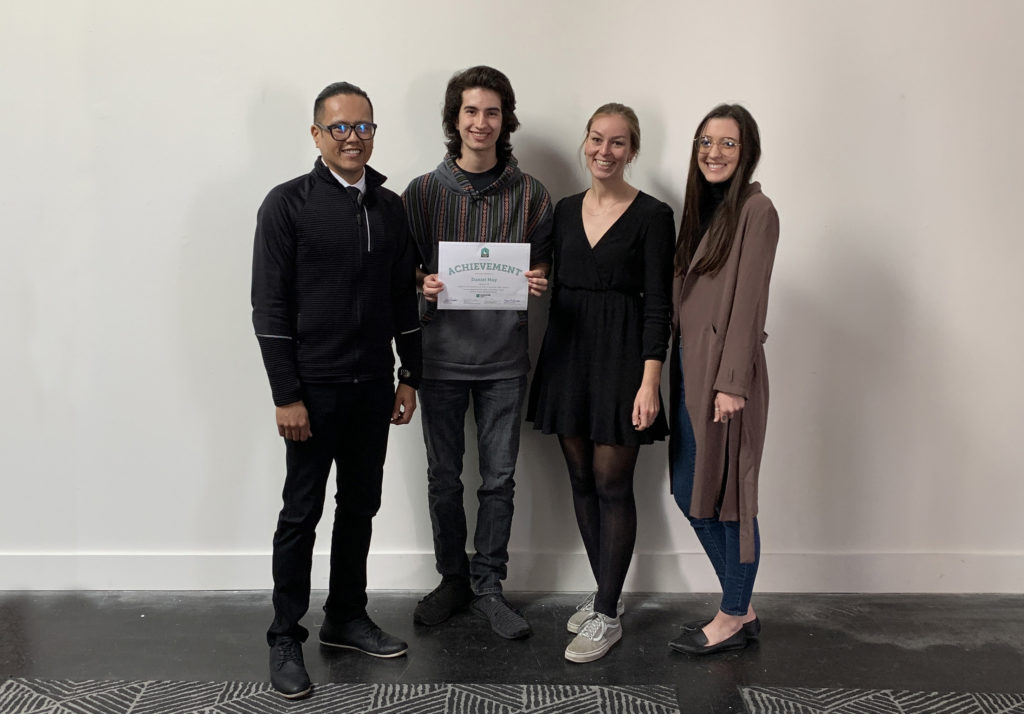 Group One developed a Food Cycle logo to showcase their illustration and typography skills, and the student's mentors helped him implement that logo into apparel and reusable grocery bags for Publix Super Markets.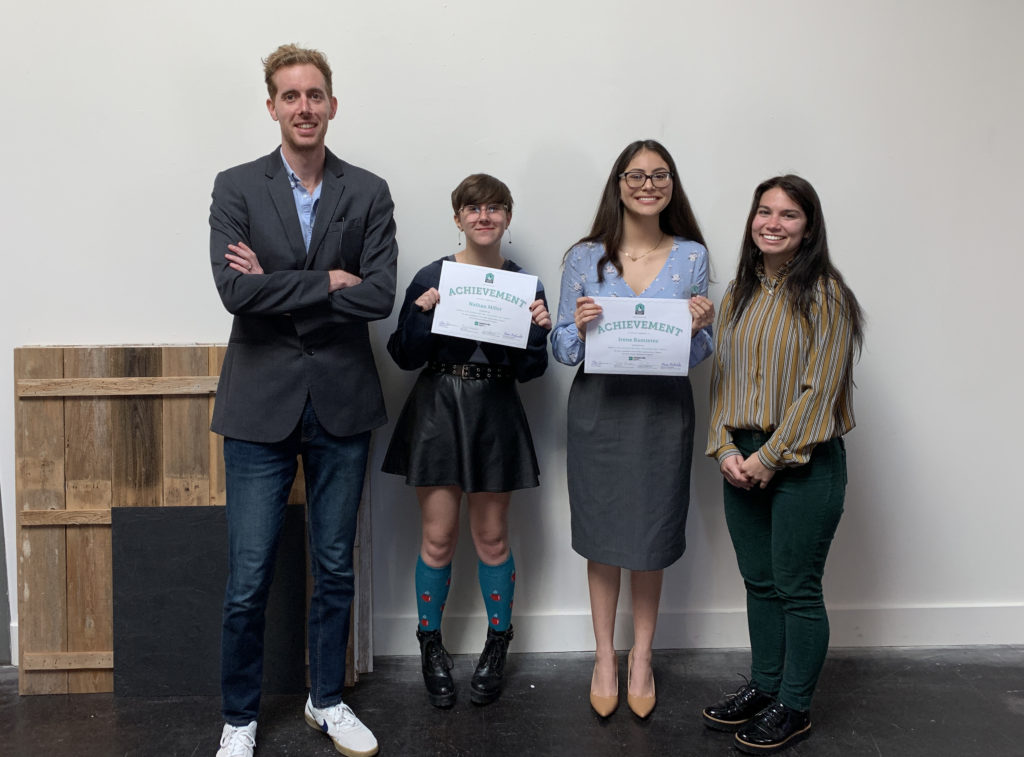 Group Two's anti-bullying campaign showcased their team's colorful talents. From logo conception, clay modeling, to digital ad campaigns, Group Two sought to bring high schoolers together through creativity and passion for Crayola.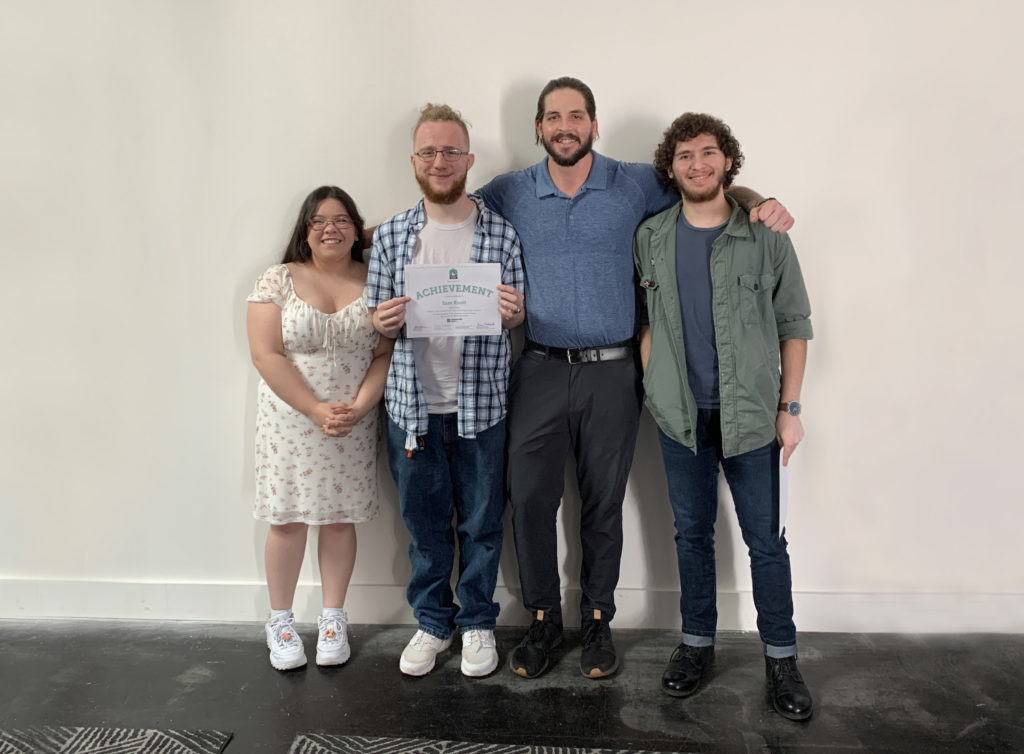 Group Three used Target's well-known brand standards and vibrant color schemes to push out impacting comic strips with a smack of realism. The team's digital and print advertisements brought awareness about the importance of buying sustainable clothing with Target and avoiding wasteful, fad-chasing brands.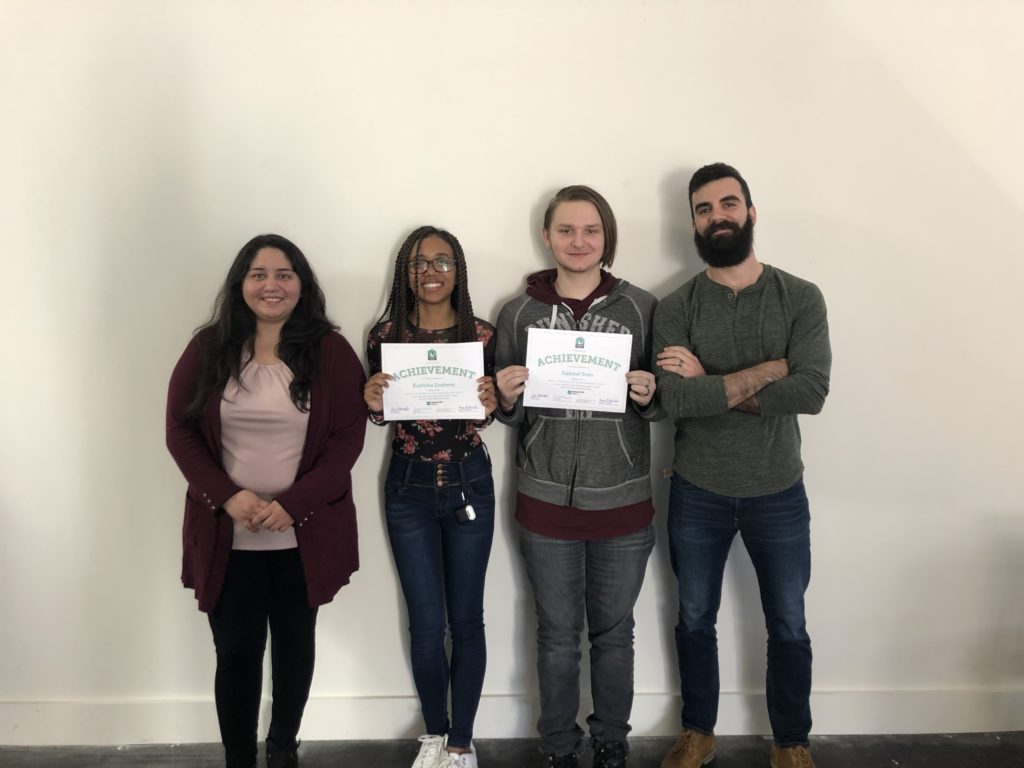 Group Four's broad target audience brought some challenges when designing for their campaign, but they settled on an idea that everyone can understand: "Don't Be A Pig." Using a worldly piggy bank, their designs set to make an impact on JEA clients who can help save the world by keeping their utility usage in mind.
The first half of the program focused on researching a problem the students are passionate about, formulating a concept, and exploring the design process. During the second half of the program, the mentoring groups spent time creating posters, editing graphics, developing ad campaigns, and creating logos for their final presentations.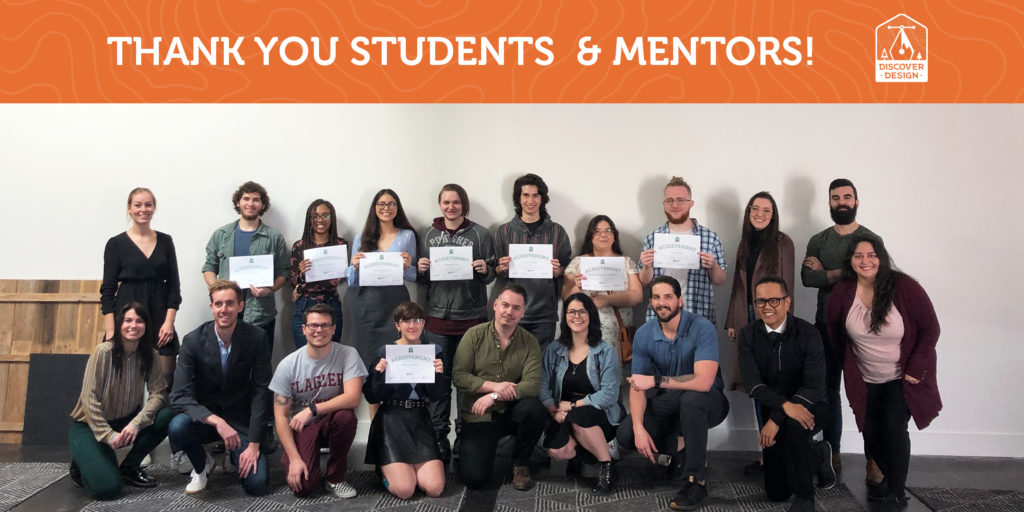 AIGA's Discover Design Mentoring program continues to be a rewarding way to be involved with AIGA and the local community. Thank you to our sponsors: PrintJax, UNF, and Figure 8 Studio. If you're interested in mentoring next year or would like updates on the program, email us at discoverdesign@jacksonville.aiga.org.

~ Tess, Justin, and Mason | Discover Design Co-Chairs