What is your name and current occupation?
Kingsley Spencer, ACD at Adjective & Co.
How did you pick your song for the Design+Music Festival? Is there a specific time period or memory associated with it?
1. Kero Kero Bonito – Flamingo & 2. Jomo & The Possum Posse – Guy On a Buffalo (pt. 1-4)
1. At the beginning of the year as a half-baked resolution, I deemed this the year of maximalism and flamingos quickly became the mascot and a bit of a fixation. A buddy of mine turned me on to a sub-genre called "PC Music" and Kero Kero Bonito's "Flamingo" was the reference point. Kind of fell in love the first time I heard it—maximalism vibes, over-the-top texture, multiple languages and it's all about mingos!
2. Drunk watching Youtube with friends recently turned up the relative insanity that is "Guy On a Buffalo" and it never disappoints. You really have to watch it to get the full brunt of how wacky the music is to go with the videos.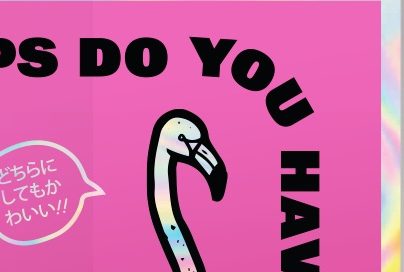 Designing around a song can be broad and challenging. What was your process for creating the poster, and what were some of the choices you made in imagery?
For "Flamingo" I started with one of the numerous, basic sketches of mingos I've been doing then picked out a couple choice lyrics. After that it was all holographic paper choice and finding the right pink.
For "Guy On a Buffalo" I struggled until I found the international poster for Mel Brooks's "Blazing Saddles" and discovered the old buffalo engraving in a book I have and it all came together real quick after that.
What made you want to participate in Design+Music Festival?
Because I say I will every year, but I'm a bit lazy. And the "Year of Maximalism" isn't all about NOT doing stuff.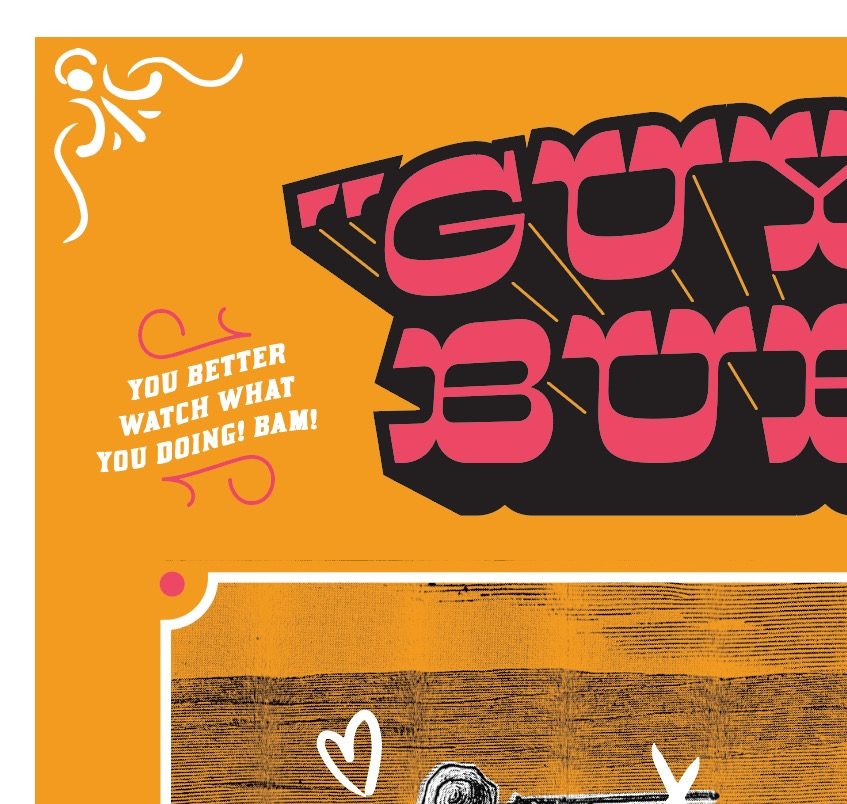 Join us on Saturday, October 5th for AIGA Jacksonville's Design+Music Festival. If you'd like to attend the event, reserve your ticket today! Posters are due Friday, Sept 20th,
And check out their beautiful poster prints at the show!
We're always thankful for the support. ❤️As a 100% volunteer-run non-profit, we are committed to offering quality events at an affordable cost to the design community and general public. Events like the Design+Music Festival are supported through partnerships and in-kind donations. If you're interested in becoming a partner with AIGA Jacksonville, please contact
partnership@jacksonville.aiga.org
.
A special thank you to our chapter and event partners: