What is your name and current occupation?
Chad Landenberger. I'm currently a Senior Designer working in-house at The Adecco Group with a cast of characters. Additionally I run my freelance studio Eyes Wide Awake and work with a variety of local and national brands.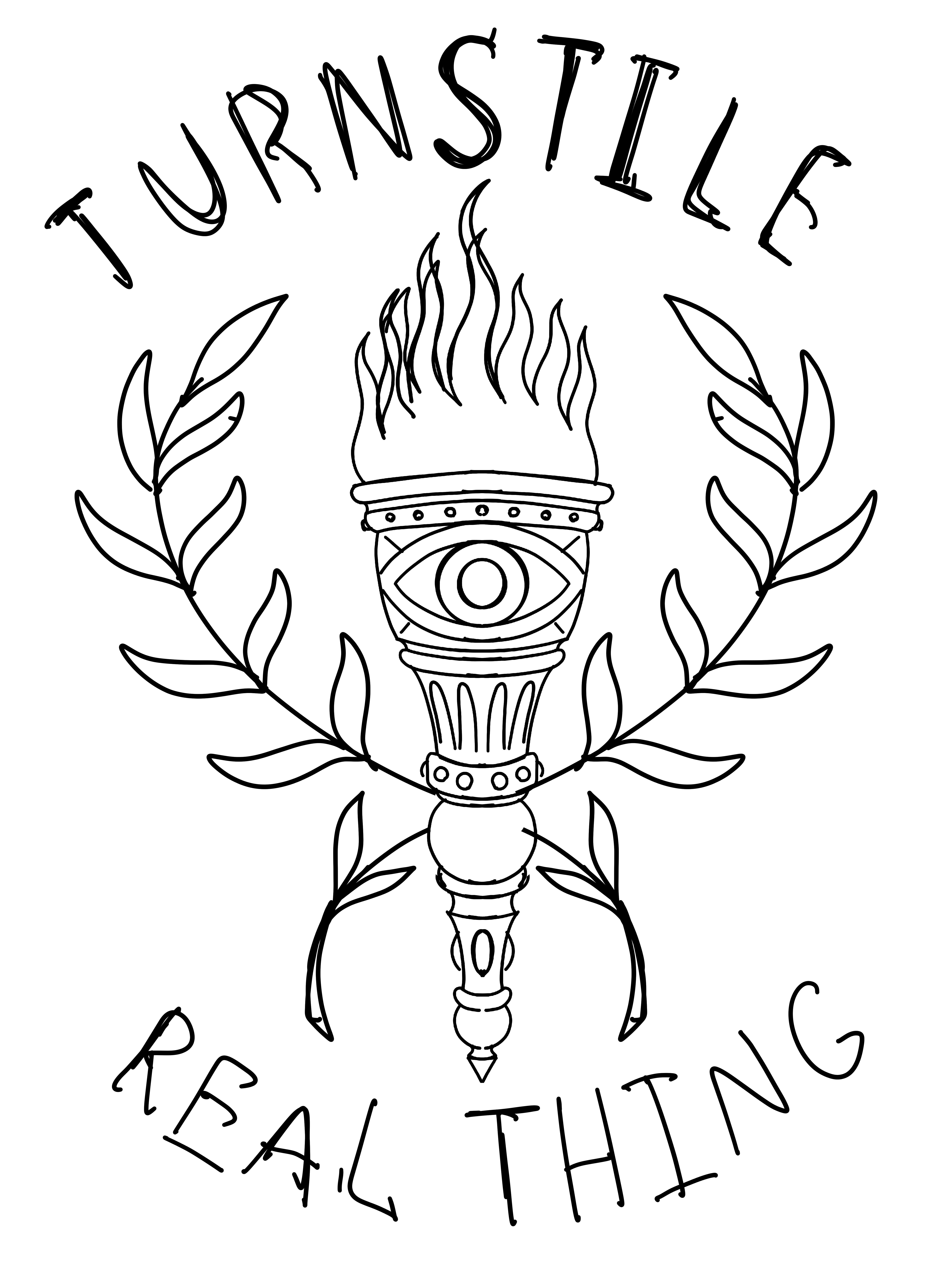 How did you pick your song for the Design+Music Festival? Is there a specific time period or memory associated with it?
Honestly, I had a few song/poster ideas floating around in my head and I sketched a few out and decided to go with a specific song that was on heavy rotation since it came out it 2018. While the song is new, it reminds me of all of the hardcore punks band I grew up with as a skate rat.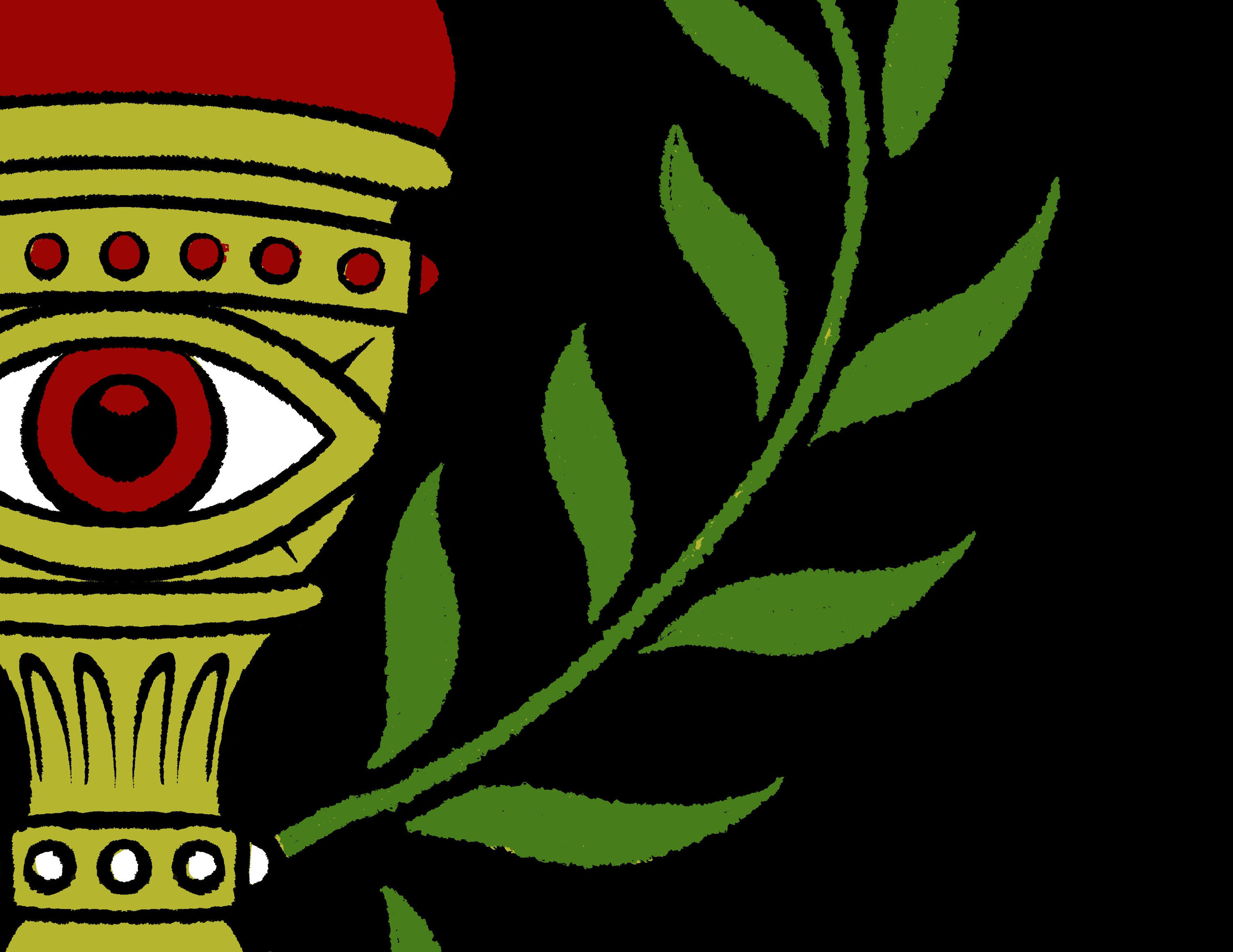 Designing around a song can be broad and challenging. What was your process for creating the poster, and what were some of the choices you made in imagery?
I always start with sketching. It's so much easier to work out the design, layout, scale etc… while sketching. I focused on some lyrics from the song "Real thing I'm feeling, no eyes can see it." As inspiration.
From there, I drew up a torch with and eye as the primary imagery with laurels to fill out the area. After that, I went straight into stylizing the illustration and creating the type. The overall design is an homage to hardcore punk bands and I see this new band as carrying the torch.
95% of this was created using Procreate on my iPad and some final tweaks in photoshop.
What made you want to participate in Design+Music Festival?
I've been participating in the event since day one. It's such a great event that brings together my two main passions Design+Music.
Can you share what song you've chosen for this year's show or offer any sneak peeks?
I've chosen "Real Thing" by Turnstile as my song this year.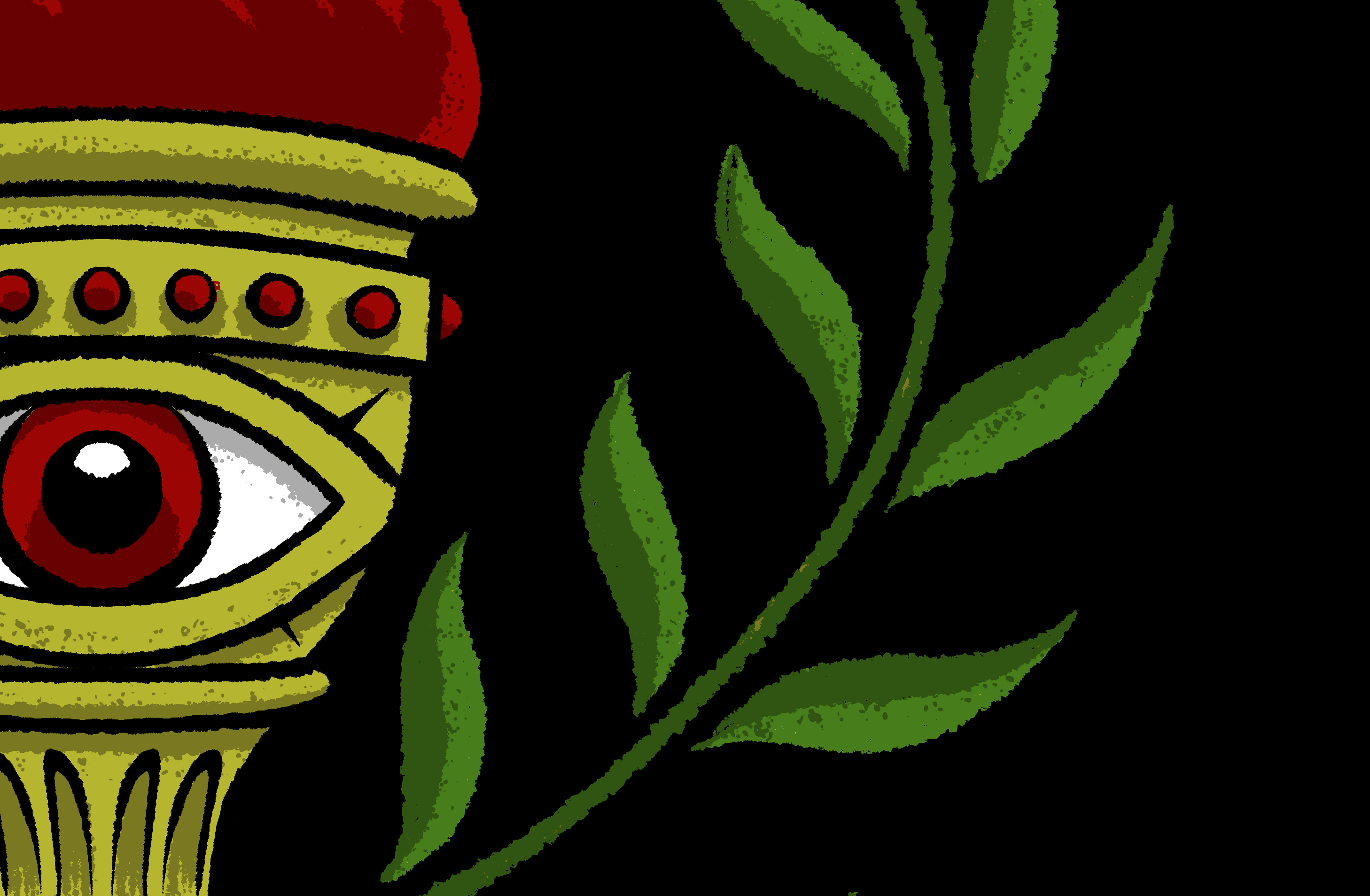 Join us on Saturday, October 5th for AIGA Jacksonville's Design+Music Festival. If you'd like to attend the event, reserve your ticket today!
And check out their beautiful poster prints at the show!
We're always thankful for the support. ❤️As a 100% volunteer-run non-profit, we are committed to offering quality events at an affordable cost to the design community and general public. Events like the Design+Music Festival are supported through partnerships and in-kind donations. If you're interested in becoming a partner with AIGA Jacksonville, please contact
partnership@jacksonville.aiga.org
.
A special thank you to our chapter and event partners: