What is your name and current occupation?
My name is Brittney Stone. I am currently a senior at Flagler College. I am majoring in Graphic Design with a minor in Advertising. I am also part of the Design Chair in the AIGA Flagler Student Group.
How did you pick your song for the Design+Music Festival? Is there a specific time period or memory associated with it?
I was scrolling through youtube videos looking for inspiration for a poster and was captivated by Sia's "The Greatest." After researching the song, I found out it was a tribute to the 49 lives that were lost in the Pulse Nightclub shooting in Orlando. I wanted to honor those victims through this poster as well.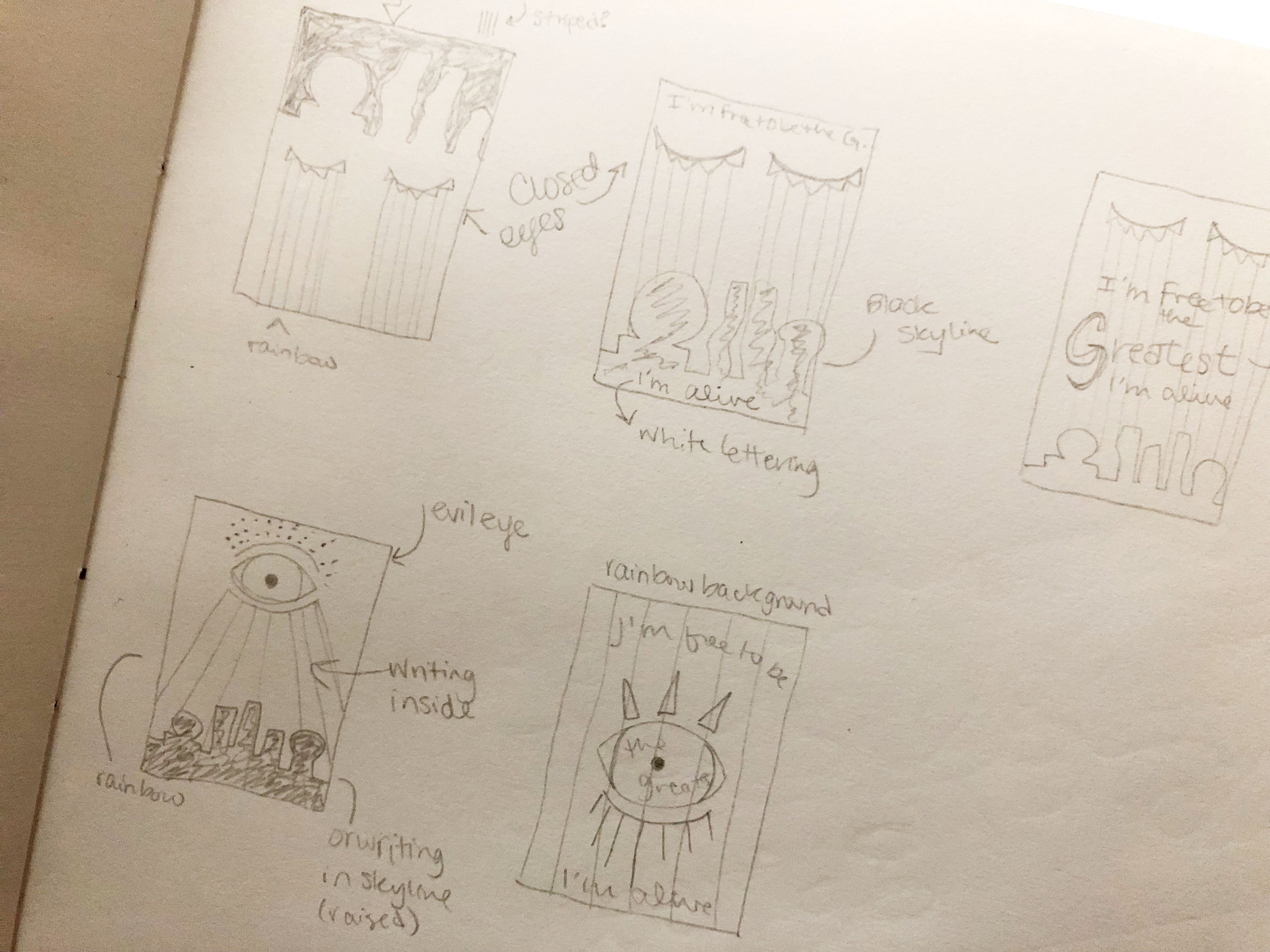 Designing around a song can be broad and challenging. What was your process for creating the poster, and what were some of the choices you made in imagery?
The first step in creating this poster started with researching the song, Sia and Orlando. I also gather design ideas from fellow artists and Pinterest to help create a mood board. I chose some images from the music video such as the smeared rainbow eye makeup as well as a city skyline of Orlando. After gathering some ideas for images, I began sketching thumbnail images of different layout ideas. Right now I am in the middle of some rough draft designs in Adobe Illustrator and still researching for more ideas!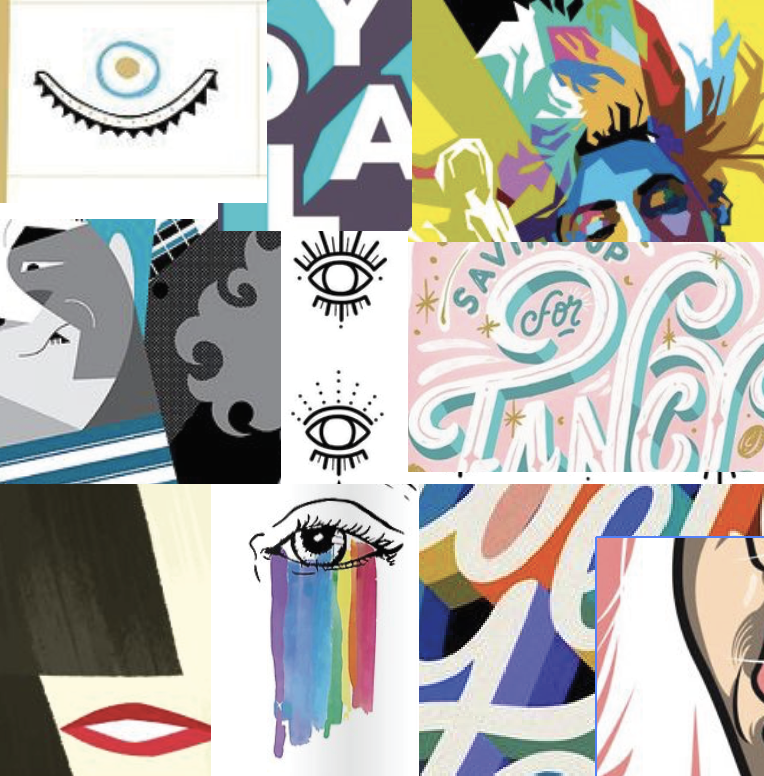 What made you want to participate in Design+Music Festival?
I wanted to participate in Design+Music Festival because it seems like a fun way to share my work with others and experience the impact that music has made in other people's lives.
Can you share what song you've chosen for this year's show or offer any sneak peeks?
'Carnival of the Animals: Aquarium' by Camille Saint-Saens. As you'd expect, the majority submits a lot of contemporary tunes to the summer poster show. Once again I'm trying another classical piece. It's other worldly, and I'm hoping to bring something elegant and surreal. You'll see a lot of French architectural inspiration. I look forward to sharing what I come up with.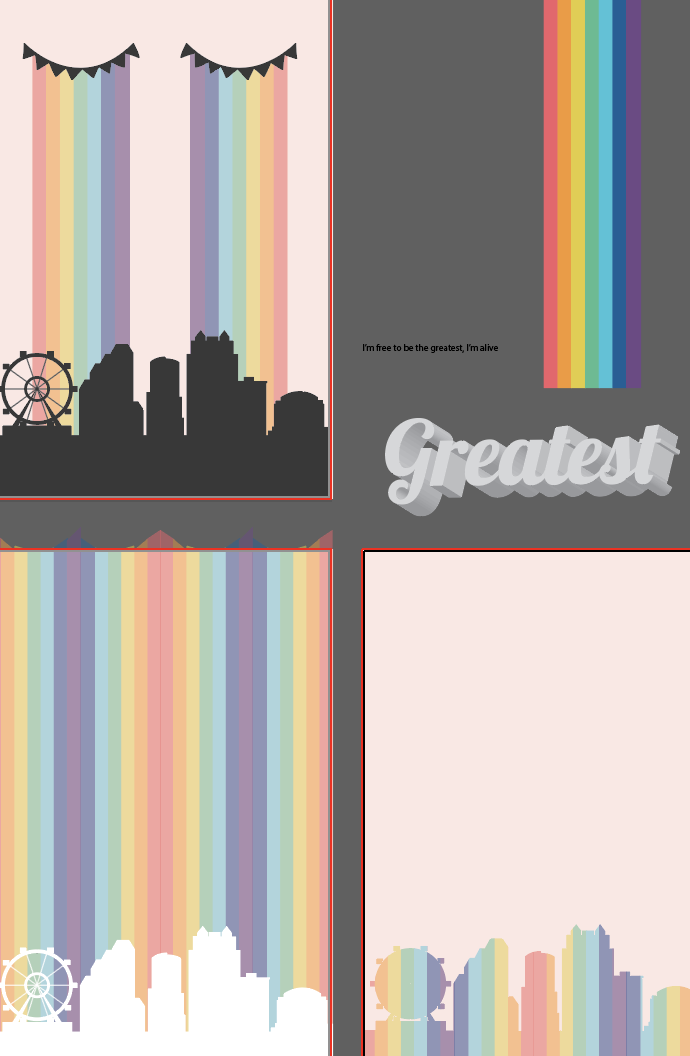 Join us on Saturday, October 5th for AIGA Jacksonville's Design+Music Festival. If you'd like to attend the event, reserve your ticket today!
And check out their beautiful poster prints at the show!
We're always thankful for the support. ❤️As a 100% volunteer-run non-profit, we are committed to offering quality events at an affordable cost to the design community and general public. Events like the Design+Music Festival are supported through partnerships and in-kind donations. If you're interested in becoming a partner with AIGA Jacksonville, please contact
partnership@jacksonville.aiga.org
.
A special thank you to our chapter and event partners: