AIGA Jacksonville hosted the Design+Music Festival on Saturday, October 5 at the CORK Arts District in Riverside. Hundreds gathered in the gallery to marvel at the posters, enjoy live music by Indy, Modern Violence, Folk is People, Glazed, and Hurricane Party.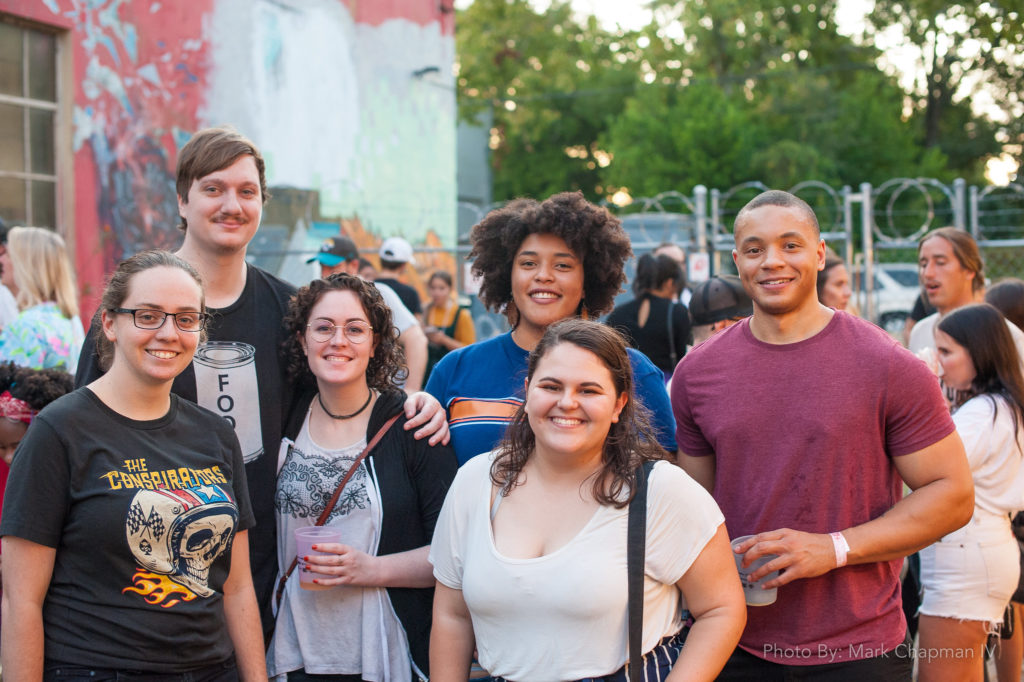 Our premiere event displayed artwork from creatives in Jacksonville, Denver, Portland, and beyond. The walls of CORK were covered in 24×48 posters printed by our generous print sponsor, PrintJax. The large-format posters were diverse in music genres and based on favorite summer songs, albums, soundtracks, and festivals. Bold type, hand-lettering, illustrations, photography, and screen printing showcased the wide range of skillsets from the creative community.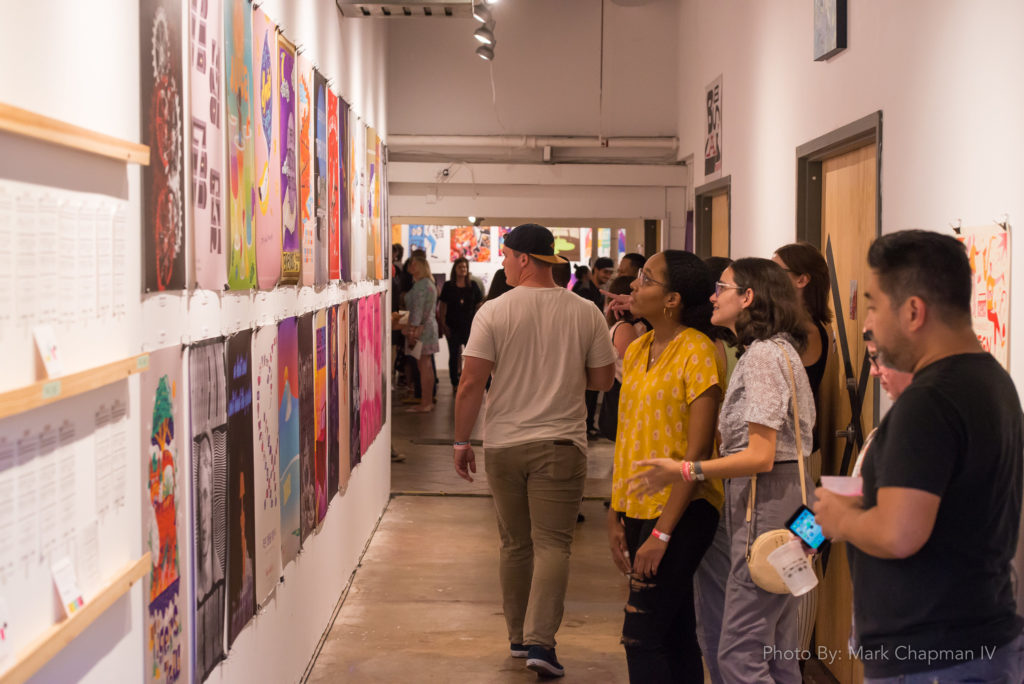 As a layered component to the poster show, we introduced a live music element for a second year. Indy kicked off the festival with her eclectic R&B/Soul melodies.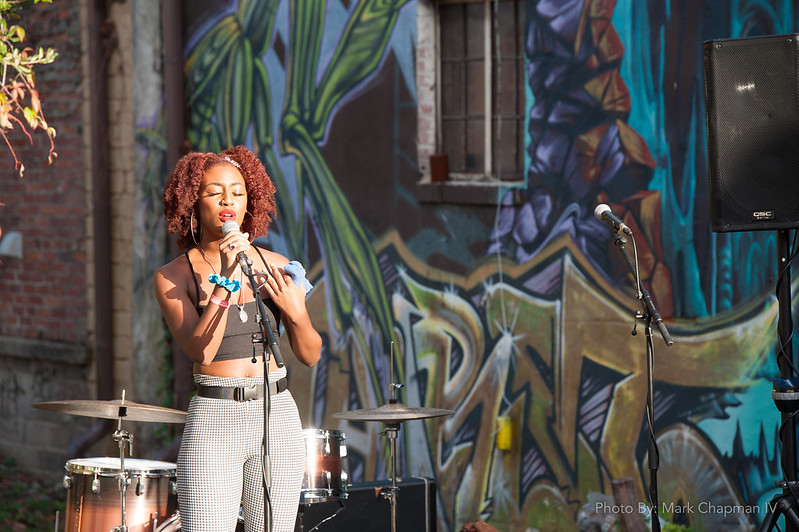 Energetic performances by Modern Violence, Folk is People, Glazed, and Hurricane Party continued throughout the night.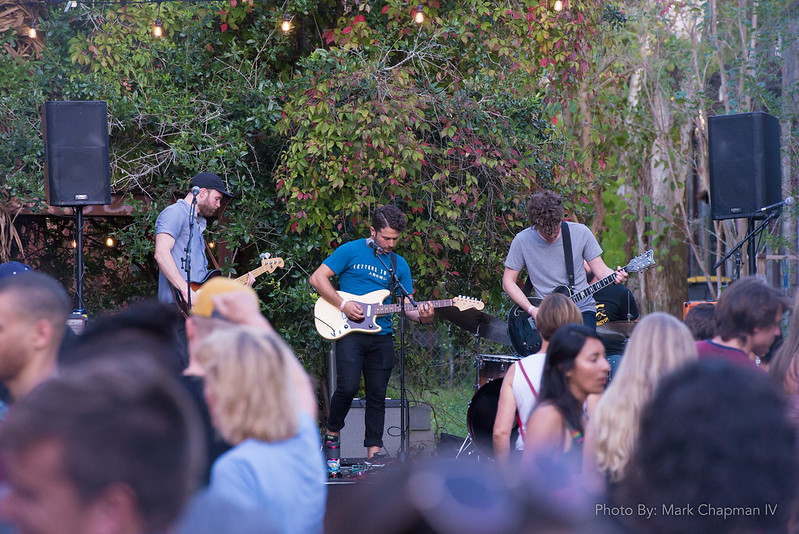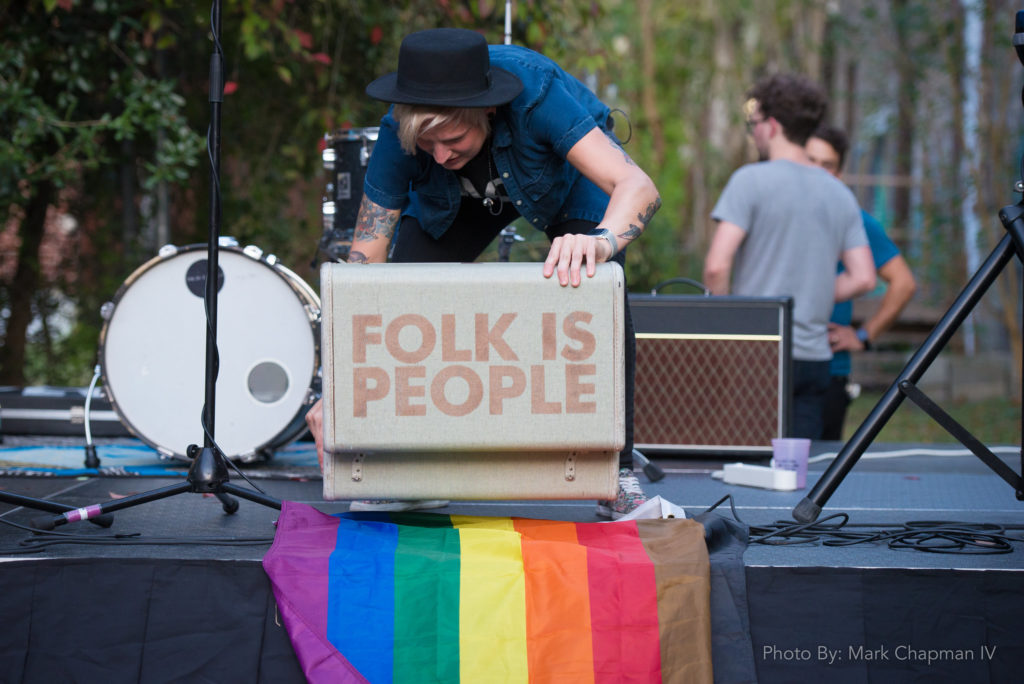 This event wouldn't have been possible without the following vendors generously sharing their time and resources in support of the creative community:
Print Resources
Endangered Wisemen Studios
AVL Productions
20Twenty Creative
The Hyppo
FLOOF! Cotton Candy Creations
Aardwolf Brewing Company
Fishweir Brewing
Dos Vatos Tacos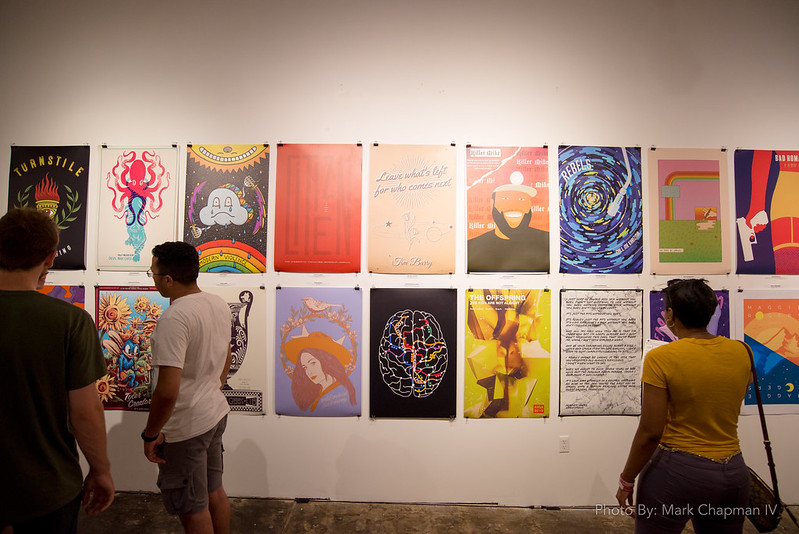 ---
Thank you to all who participated, volunteered, and sponsored the Design+Music Festival. Seeing the community come together to support the arts is the essence of AIGA Jacksonville's mission.
Photos and video from the event
Relive the moment and view photos from the Design+Music Festival on our Flickr account by Mark Chapman IV. If you are interested in purchasing any of the photos taken during the event, check out Mark's website for more information.
Did you miss out on all the fun? Kudos to Tom Kasper Productions for capturing footage from the event.
About Design+Music
Design+Music showcases the power of design and AIGA's influence in shaping the music industry while providing a safe and fun space for the community to gather.