Two fiercely competitive designers, Melissa Pierce and Dani Simmons, faced off mouse-to-mouse in a live design competition. Sandro Young (@dustynomad_) also joined us with his witty commentating.
Watch the replay here: https://www.youtube.com/watch?v=8AVS9222YwU&t=4896s
We started the event with a warm-up Photoshop challenge – It's About Family – where we asked Melissa and Dani to delete or replace the drivers, Dom and Brian from the iconic race scene in The Fast and the Furious (2001) movie. Both competitors put the pedal to the metal; or rather pixels to the glass! Dani took the challenge in a nostalgic direction, photoshopping the characters from the Richard Scarry books. Melissa went full on family for her concept! Including her dog Rush and cat Tora in the image.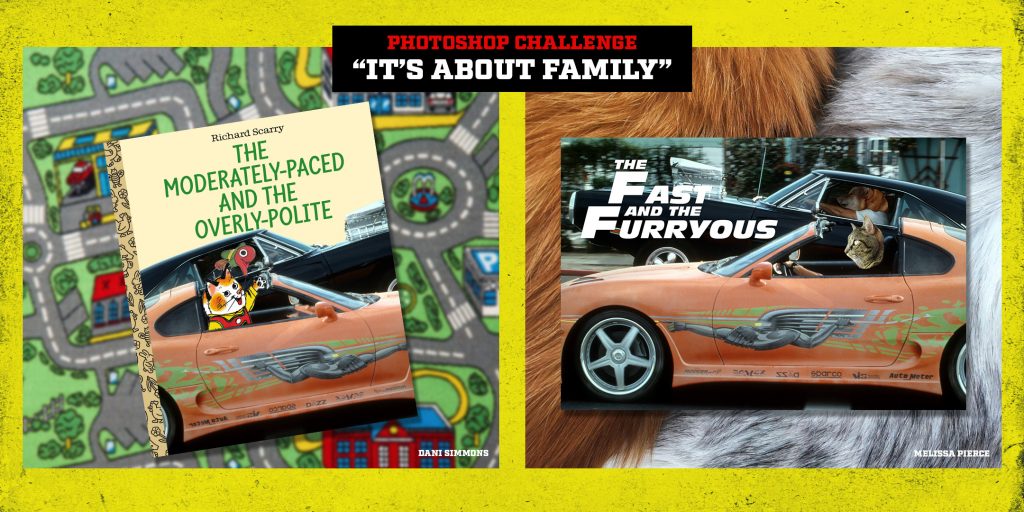 Next was the main event – I Need A Ten-Second Car. This round we gave Melissa and Dani 24-hours to sketch, concept, and gather assets with the brief of designing their personal dream vehicle. They had 1-hour to complete this final round and WOW, did they pull out all the moves! They used all their tools, including Adobe Illustrator, Photoshop, Procreate, and Blender. Dani's approach was all in Procreate, pulling reference from cowboys to the iconic Jacksonville "Chicken Limo". Melissa went far-out and hit us with her skills in Blender. She crafted a shinning disco ball-spaceship and the hotly contested Jacksonville "LERP" type treatment. While working they talked through their process as they went along. We learned some Illustrator and Procreate tips and tricks from them and our online audience via chat. Check the final creative pieces these two created.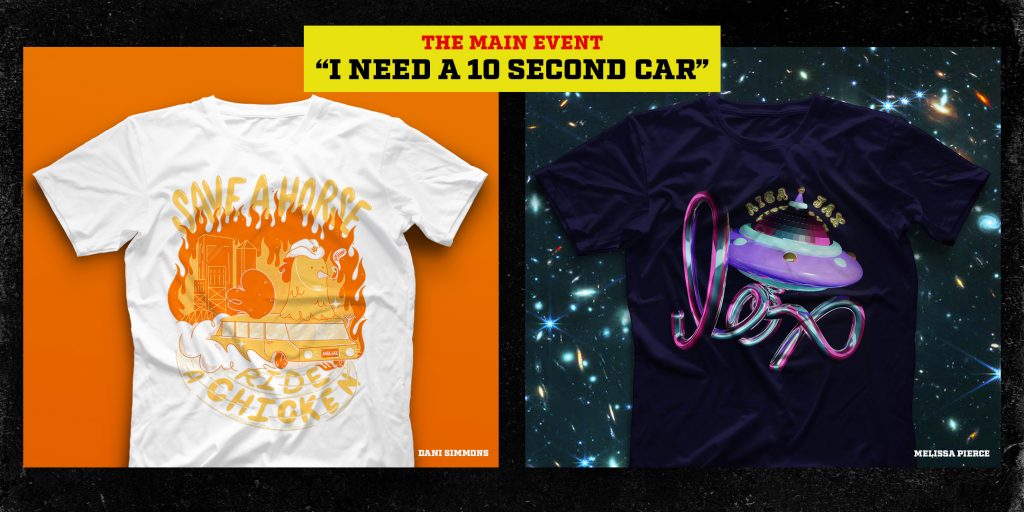 In the end, our audience voted and deemed Dani the winner of Design Kai Vol. 3!
We commend both Dani and Melissa for their willingness and confidence to put themselves and their talent out there for everyone to see. It takes guts and these two showed up to meet that challenge. Thank you both again!
Give them a follow if you haven't already!
Melissa Pierce (@kasumelissa)
Dani Simmons (@danirayne)
If you or someone you know think they can Defeat the Brief give us a shout and email or DM us! We are actively planning the next round! Hope to see you then!