It's a new year, which means that AIGA Jacksonville is comfortably living the dream as a 30 something. One of our last events of 2019 was the Design of Craft event at MOCA Jacksonville. This was a celebration of our 30th anniversary as a chapter, an event that welcomed new faces and connected old friends.
The chapter was started in 1989 by some of the most vibrant designers and educators in our community. Diane Hunt (1989–1991), the first president of the chapter along with Dave Porter, Mary Fisher, Deborah McKinney, and others, started our chapter along its journey. Over the past 30 years, we have brought in internationally acclaimed designers, hosted conferences, and helped our members make memorable connections in the industry.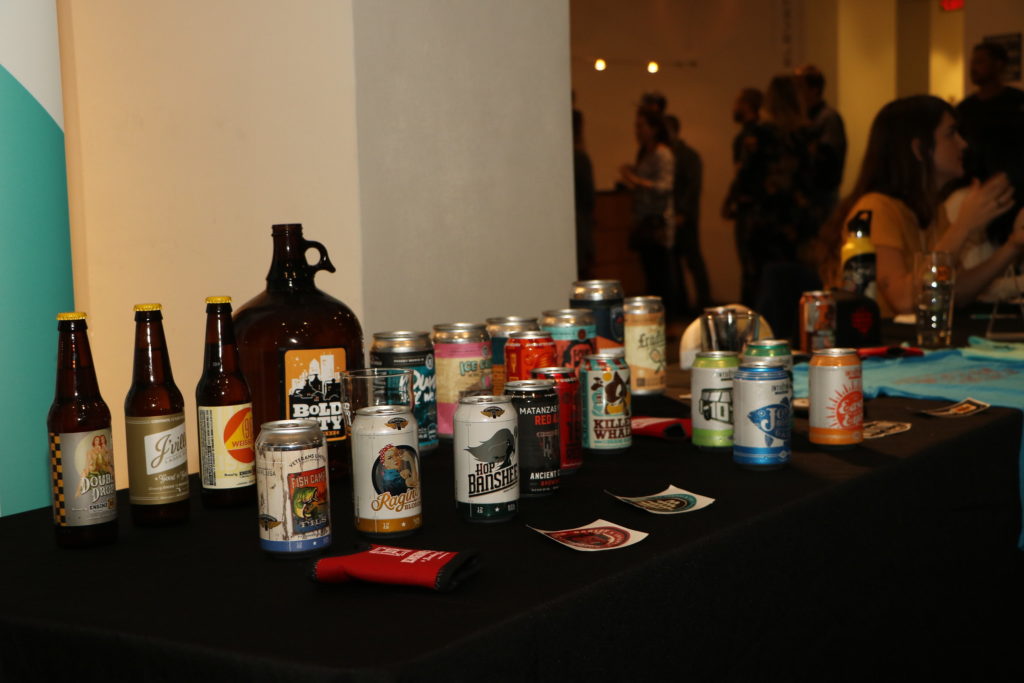 The Design of Craft was an amazing evening of pairings. First, design and craft beer, what could be a more perfect union of likeminded people. Our next pairing was having our guest designers and representatives from local breweries they worked with share stories about their working relationships. The final and perhaps the most important pairing was the connections made between our guests, which only happen at these types of gatherings.
The evening kicked off with a happy hour in the MOCA lobby surrounded by craft beer label designs from the local breweries, merchandise, and special guest Katie Mitura representing the Jax Ale Trail. Eventually, the crowd moved into the auditorium for a round of giveaways and a short presentation by Advisory Board member Dave Begley, which provided context for the main event—our guest speakers!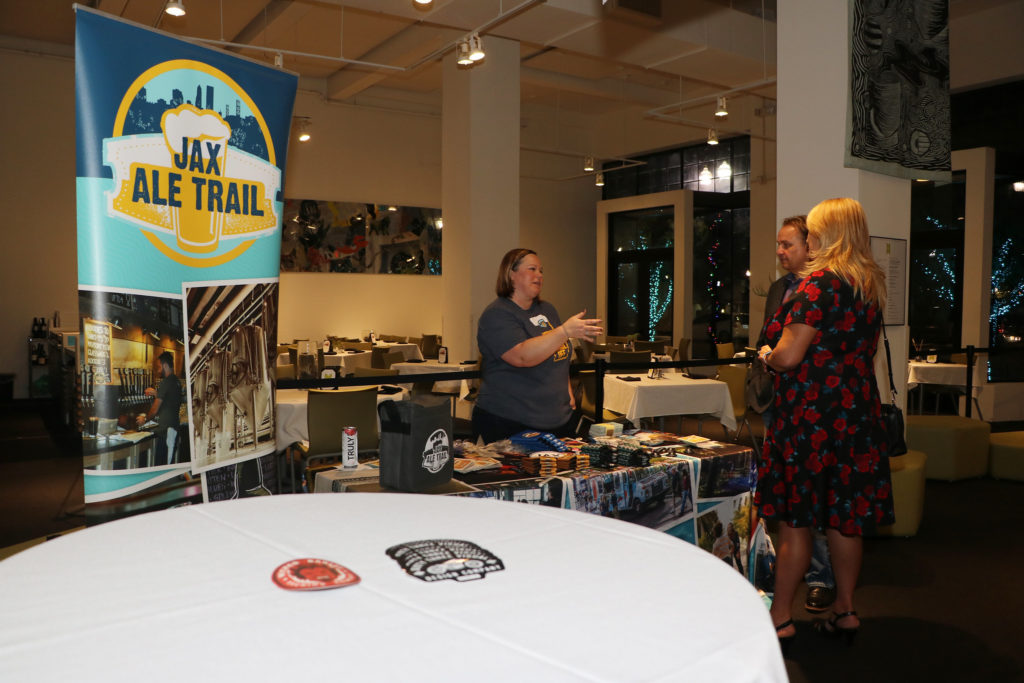 The guests of the evening were Aaron Bromirski, designer for Engine 15, who was joined by Kara Scremin, Marketing Manager at Engine 15. Jamie Galley designer for Susquehanna in Pennsylvania. Patrick Carter of 63 Visual, designer for Wicked Barley was joined by Philip Maple, founder, and brewer at Wicked Barley. Last, but never least, Kendrick Kidd, who has designed for Bold City, Sycamore and Reve Brewing, among others. The talent and expertise among these four designers and brewing professionals was truly a treat to experience.
The group took moderated questions about designing in the craft beer industry, and the brewery representatives helped shine a light on how design has impacted their business. The conversation was lively, humorous and insightful. Hearing from both designer and their business counterparts was a rare and enlightening experience. Our evening was capped by an after-hours party at Crispy's Pizza in Springfield to continue the conversation. Thank you to friends and colleagues who have helped shape the vision of AIGA Jax in the past and I look forward to seeing you all as we continue to grow and offer more programming.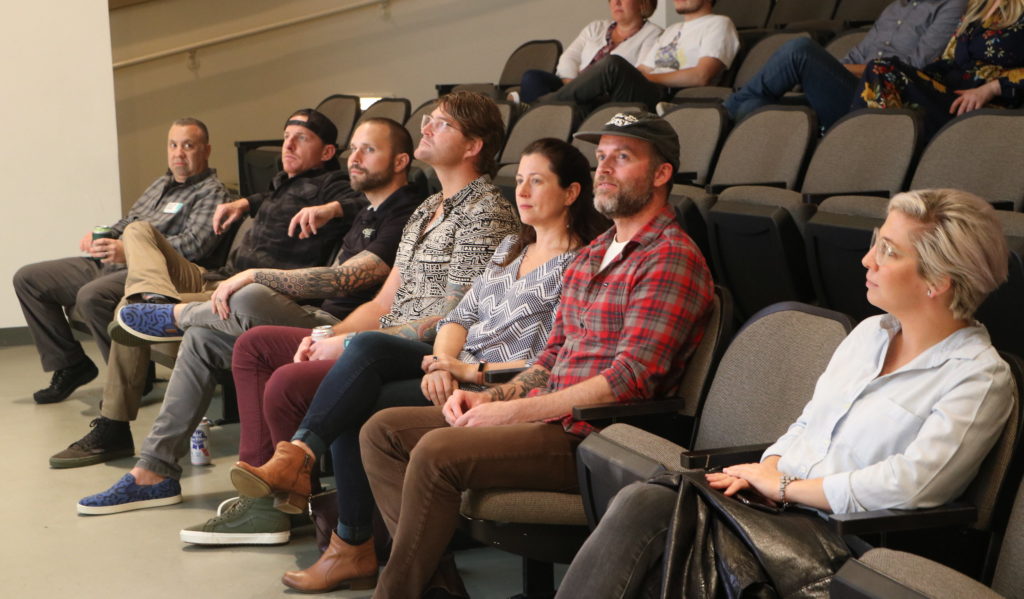 Check out more photos from the Design of Craft on our Flickr account taken by Tess Guidi and Katya Cajas.
In the future, feel free to reach out to the AIGA Jax Board and suggest lecture topics, guest speakers or events that you would like to see. Cheers to 30 more years!
David Begley
Advisory Chair, past Education Director
Associate Professor of Graphic Design and Digital Media, UNF