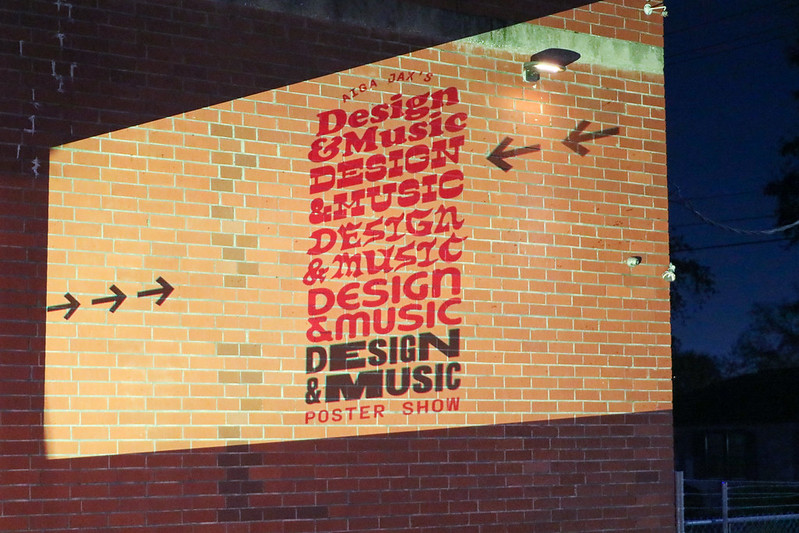 Coming back with a blast! AIGA Jacksonville hosted the Design+Music Poster Show on Saturday, December 15 at King Maker Brewery in Riverside. Creative talent was out on display through posters and live music by Visitation, Folk Is People & The Dog Apollo.
Our premiere event displayed artwork from creatives in Jacksonville and beyond. The rolling walls of King Maker Brewery were covered in 18×24 posters printed by our generous print sponsor, PrintJax. The large-format posters were diverse in music genres and based on favorite songs of the year, albums, soundtracks, and festivals. Bold type, hand-lettering, illustrations, photography, and screen printing style showcased the wide range of skillsets from the creative community.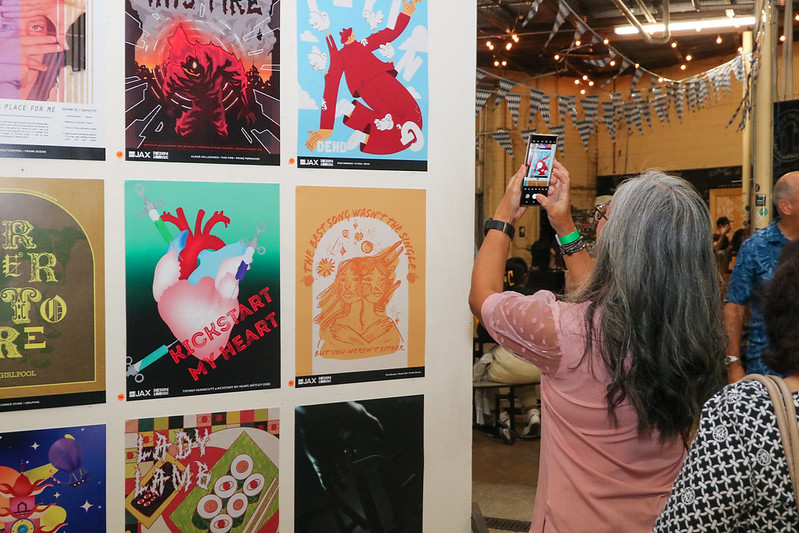 As a layered component to the poster show, we re-introduced a live music this year. Visitation kicked off the festival with their eclectic sounds and fun showmanship.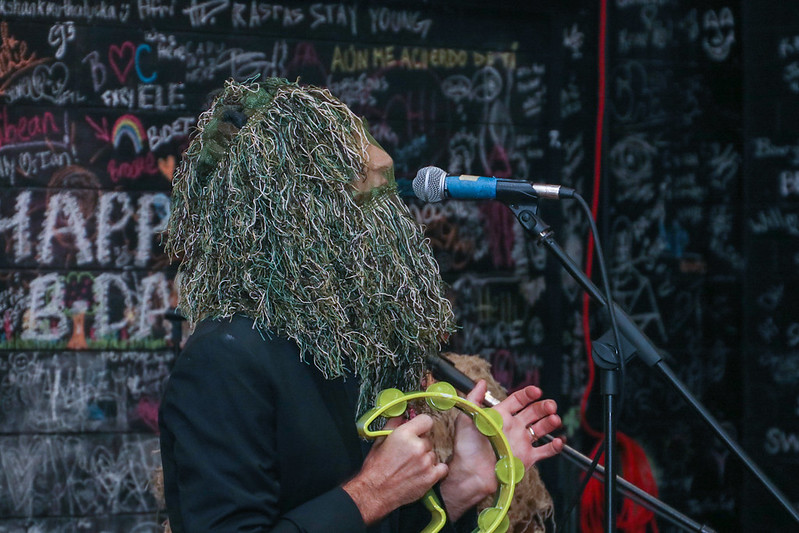 Folk is People; an Design+Music returning performer took us away with familiar songs and slide guitar.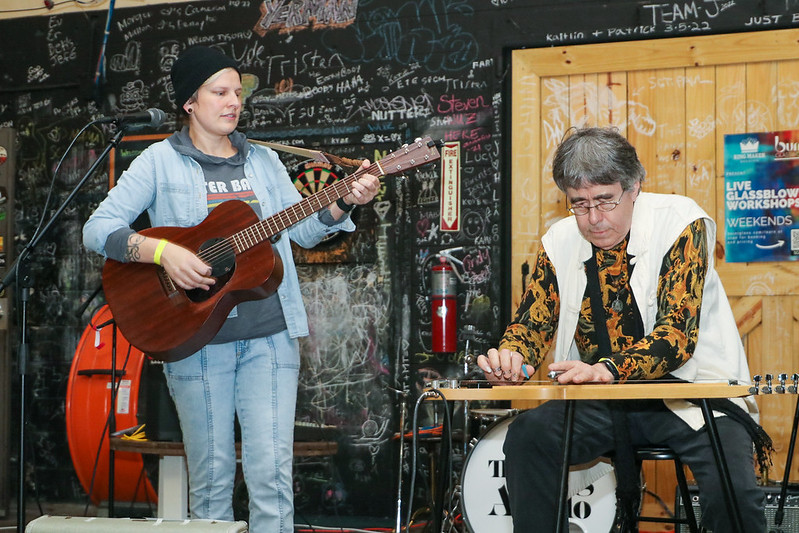 The Dog Apollo performed with an energetic performances that closed out the night.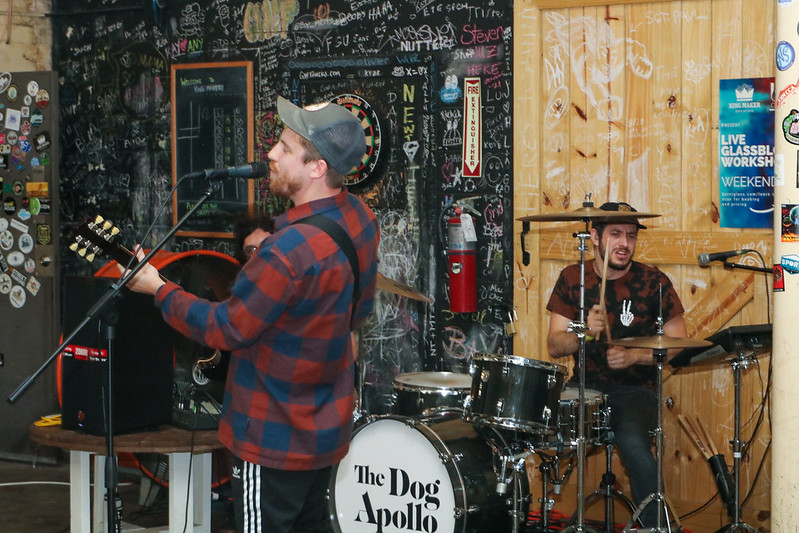 This event wouldn't have been possible without the following vendors generously sharing their time and resources in support of the creative community:
PrintJax
The Hyppo
King Maker Brewery
Nathalie Mockler
Folio Weekly
Winterland Presents
Austin Phillips (motion design)
Ali Lapore (graphics)
Just Add Video (sizzle reel)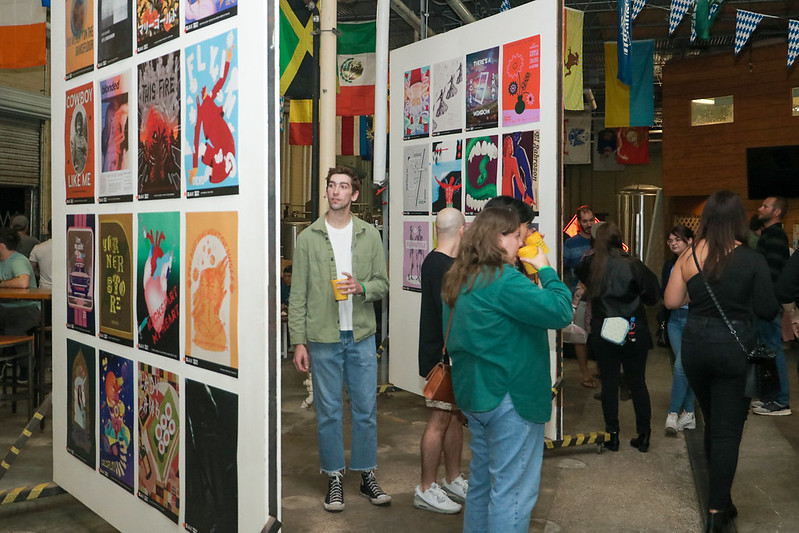 Thank you to all who participated, volunteered, and sponsored the Design+Music Festival. Seeing the community come together to support the arts is the essence of AIGA Jacksonville's mission.
Photos and video from the event
Relive the moment and view photos from the Design+Music Festival on our Flickr account by Martin Holloway.
Big ups to Just Add Video for compiling the footage from the event.