Creative Speaker Series with Sandro Young: Event Recap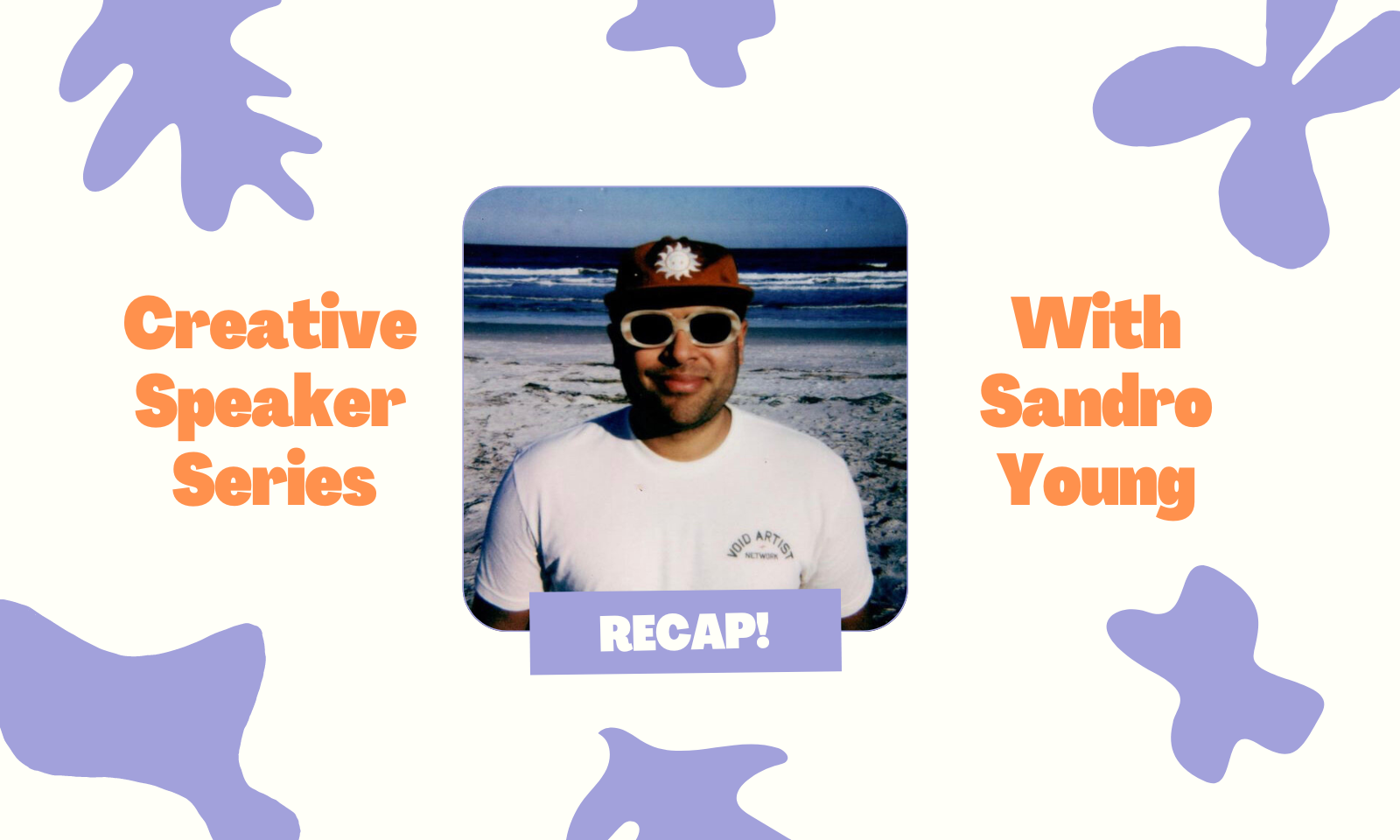 Aliens, a cleaning company, and of course, design. These were just some of the topics covered at AIGA Jacksonville's first ever Creative Speakers Series (CSS) – an event meant to unite and inspire our creative community through dialogue.
We welcomed Sandro Young (also known as Dusty Nomad) as our first CSS speaker to share his experience with a group of passionate and interested creatives. The small-scale speaker event took place at Brunet-García on Wednesday, April 20, 2022 from 6:30pm – 8:00pm. and made for the perfect backdrop for Sandro's animated talk.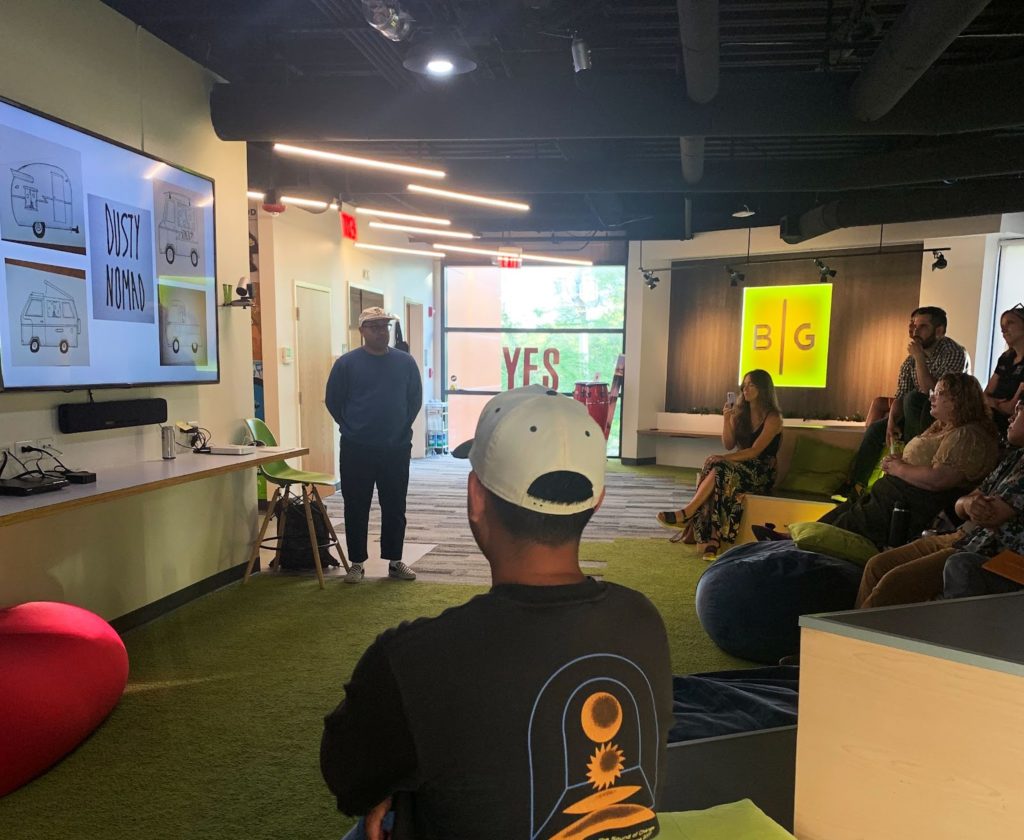 Sandro is a designer/illustrator/human based in sunny and eclectic Jacksonville, FL. More than anything, he is a husband and dad (to kids and dogs alike). He has had the pleasure of making things with great companies such as Patagonia, Roark, Marmot, Big Dogs, and a host of mom n' pop operations. 
Not only is Sandro an amazing illustrator, but he is also an incredible storyteller and recounted his unconventional journey into the design world while sharing his inspiration, process, and tips and tricks he's learned along the way.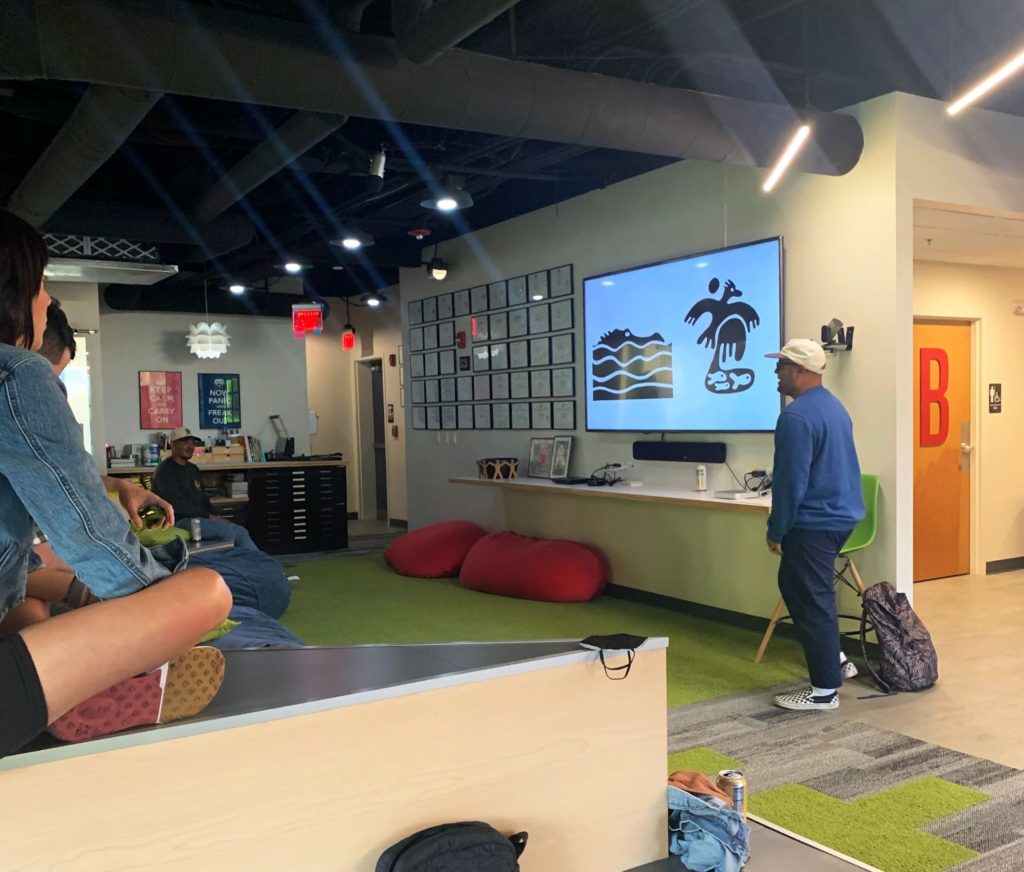 We couldn't have asked for a better speaker or crowd, and are looking forward to hosting our next CSS event in the near future. We hope to see you there! 
Learn more about Sandro and see his work at https://www.sandroyoung.com/