Creativity comes in all shapes and sizes and expands across all industries. This is why we started the Creative Speaker Series – to hear from local creatives from all walks of life. In January, we welcomed Nick Hogan and Shannon Michelle from Mover & Shaker Co., a lifestyle brand they built from the ground up that appeals to the hospitality industry.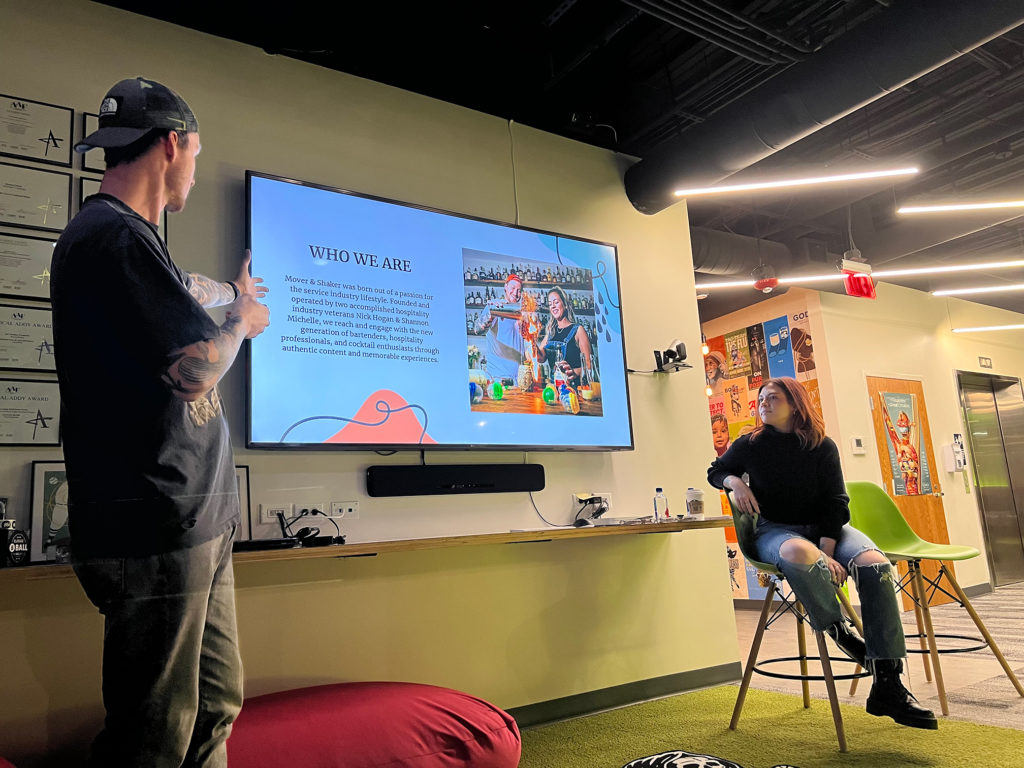 Both Nick and Shannon are seasoned bartenders, each with a lengthy list of cocktail competition wins and industry accolades under their belts. Though you're more likely to catch them slinging merch than shaking cocktails these days, their years of experience behind the bar have given them sharp insight into the cult and culture of hospitality.
Their unique and informed perspective is what makes Mover & Shaker such an authentic and relatable brand capable of reaching and resonating with their discerning niche. They bring great ideas to life, then bring them to the people, wherever they are.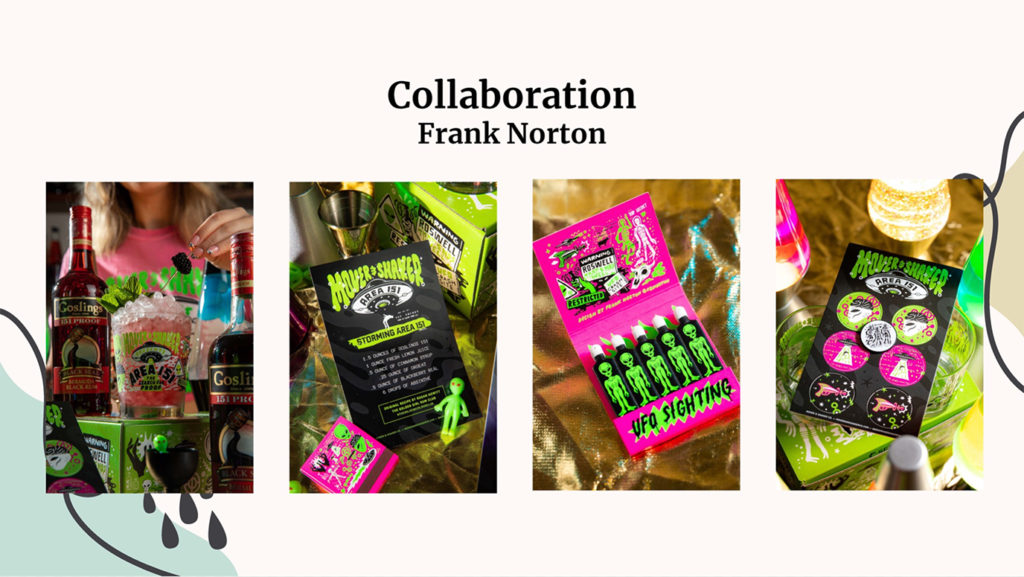 The event was hosted at Brunet-Garcia Advertising where we learned a lot about cocktail culture, building a business, utilizing social media (aka MEMES!) and staying up-to-date with trends in order to create and run a successful brand. Check them out at moverandshakerco.com or on social @moverandshakerco