AIGA Jacksonville celebrated a quarter-century of creativity and critique with its 25th Annual Portfolio Review, held at the University of North Florida's Student Union April 12–13, 2014. More than 40 professional designers and educators took time to review more than 50 students from five area design programs, including The Art Institute of Jacksonville, Flagler College, the Savannah College of Art and Design, the University of Florida and the University of North Florida. From 10 a.m. to 3 p.m., students and reviewers engaged in one-on-one sessions, where these soon-to-be graduates shared their best work with design professionals for feedback. Students were matched up with reviewers according to design interests/specialties in print, web or a hybrid of both.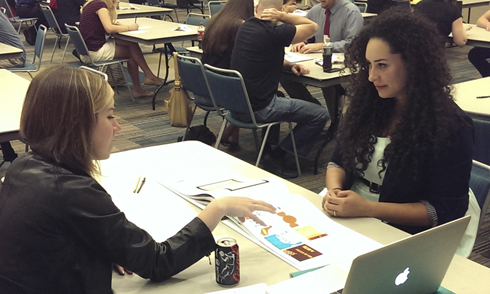 After the review, participants who elected to submit their portfolios to the competition put their work on display for the judging panel, comprising AIGA Jacksonville President Jim Ward, guest speaker Jessica Hische, Nick Villalva of Shepard, and Karen Gonzales and Chris Olberding of Station Four. The judges unanimously declared Maya Bragg (UNF) as the Best In Show, and awarded Keith Lowe (Flagler) Runner-Up in the overall competition. Additionally, the panel awarded prizes for outstanding individual projects, including Digital Project Honorable Mention to Nicole Ruggiero (UF) and Print Project Honorable Mention to Alex Lytle (UNF).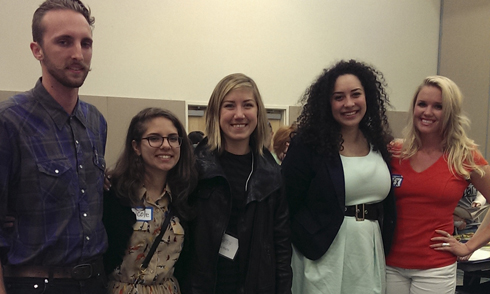 The two-day Portfolio Review event kicked off Friday night with an inspiring evening with guest speaker Jessica Hische, whose presentation highlighted her recent (and some even unreleased) works of remarkable hand-lettering and illustration for a wide range of clients, but also humbly included some of her earliest design school projects. She admitted these were a little painful to look back on, but the many current design students in the auditorium were intrigued to get to see Jessica's starting point. UNF's Student Union was a great venue for the crowd of more than 100 to mingle before and after the presentation.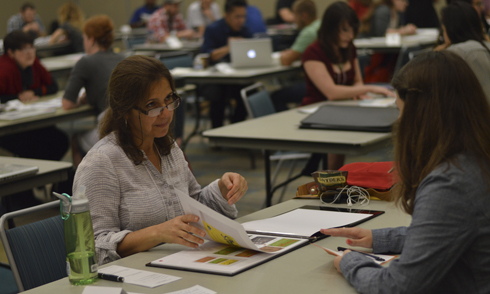 Many thanks to all of the professionals, participants and volunteers who continue to make this event such a success and such a great opportunity for young creative minds to engage with the area's dynamic design community—we could not do it without you. We hope to see you at next year's Portfolio Review. Special thanks to our sponsors, Station Four, CoWork Jax, Conscious Eats and Ignite. You can check out the rest of the photos on flickr. – See more at:https://www.flickr.com/photos/aigajacksonville/sets/72157643951832763/