What is your name and current occupation?
Tess Guidi is my name and I'm currently a Production Graphic Designer at BASF Wall Systems in Jax. I don't typically make posters for my job, but I have made some trade show booth items.
How did you pick your song for the Poster Show? Is there a specific time period or memory associated with it?
I picked my song because it's by one of my favorite musicians and he lives in St. Augustine, my home. He's a beautiful songwriter and I've enjoyed all the conversations he and I have shared.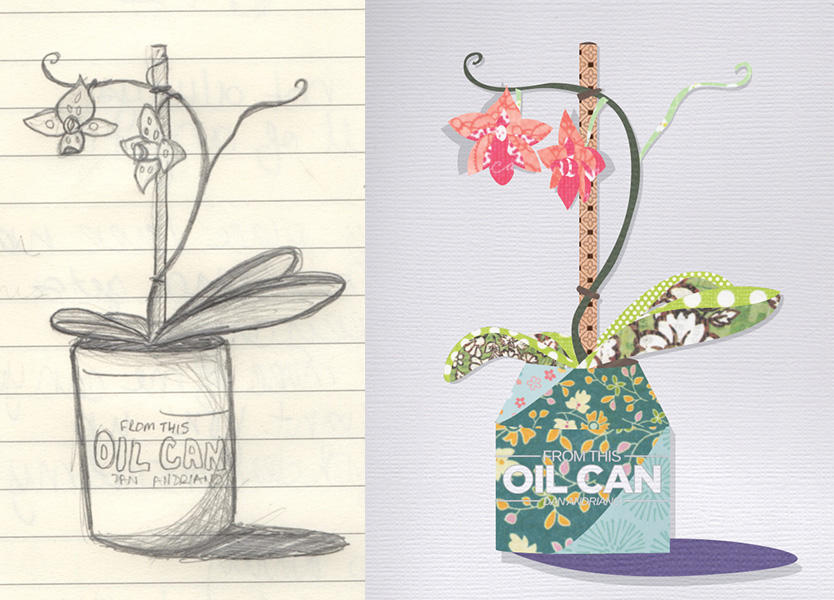 Designing around a song can be broad and challenging. What was your process for creating the poster, and what were some of the choices you made in imagery?
I started putting the pencil to paper when I realized what song I wanted to do. I have a huge collection of wonderful craft papers and I used those for the different elements of the orchid in an oil can.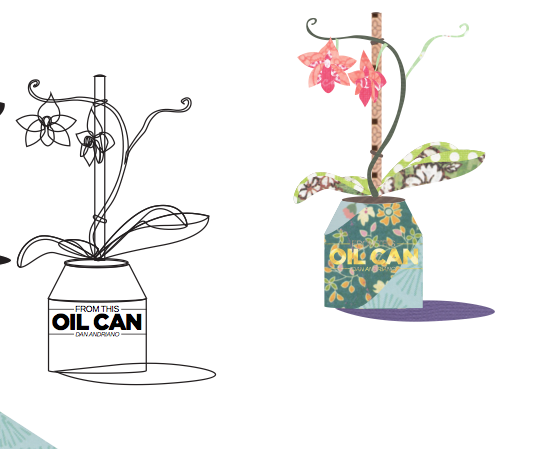 What made you want to participate in Always Summer Poster Show?
This will be my second year participating in the ASPS and I am so excited to be a part of this one! Definitely one of my favorite events!
Can you share what song you've chosen for this year's show or offer any sneak peeks?
The song I chose is "'The Afterman" by Coheed and Cambria. This song shares a lot of my feelings of the past year and my hopefulness of the future.
Join us on Saturday, September 26th for AIGA Jacksonville's Always Summer Poster Show. If you'd like to attend the event, reserve your ticket today!
This year's Always Summer Poster Show is sponsored by Print Resources, a leader in printing and graphic design solutions for businesses in Jacksonville, Florida. They help their clients manage their brand through print media and graphic communications. Learn more about their mission and services at their website.
And check out their beautiful poster prints at the show!