What is your name and current occupation?
Jack Spellman. I'm a freelance illustrator and a product designer for Pratt Guys. I do more book cover design than poster design.
How did you pick your song for the Poster Show? Is there a specific time period or memory associated with it?
I just scrolled through my recent activity on Spotify and looked for a song that would inspire something fun to work on. I don't have a specific memory associated with the song, but it's one of those songs that is good to listen to while working.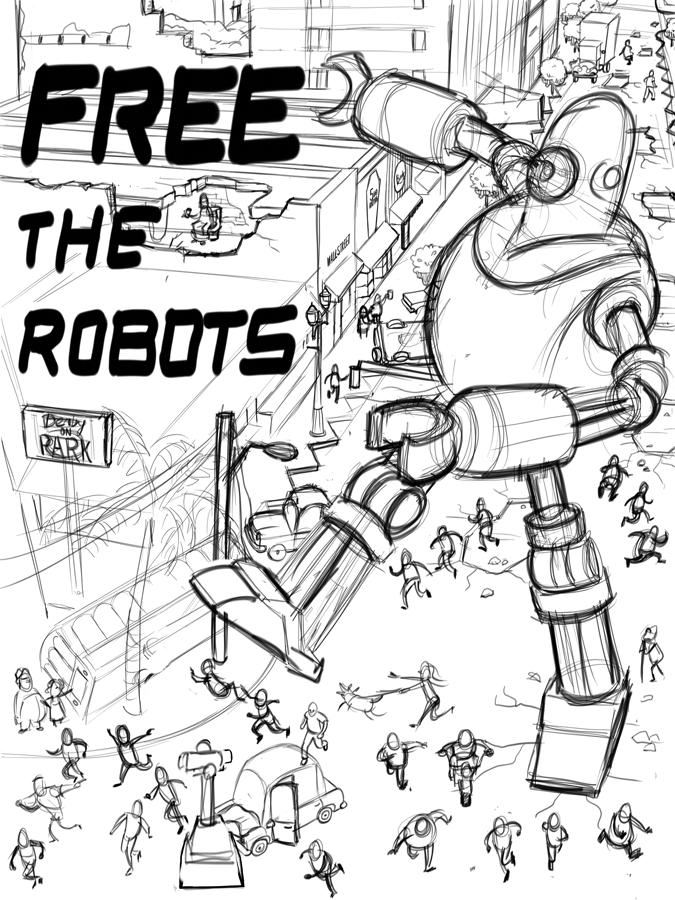 Designing around a song can be broad and challenging. What was your process for creating the poster, and what were some of the choices you made in imagery?
I went pretty literal on this one. The title is "Free the Robots". So I did a bunch of sketches of robots on the loose and wreaking havoc. I wanted to use an interesting perspective. Extreme low angle views were great for emphasizing how big the robot was, but I ended up using a bird's eye view to show all the destruction. Picking the setting for the destruction was fun. I used Google Street View to do some location scouting. I was also binge-watching one of my favorite cancelled TV shows at the time. So you can find some not too subtle reference in there as well.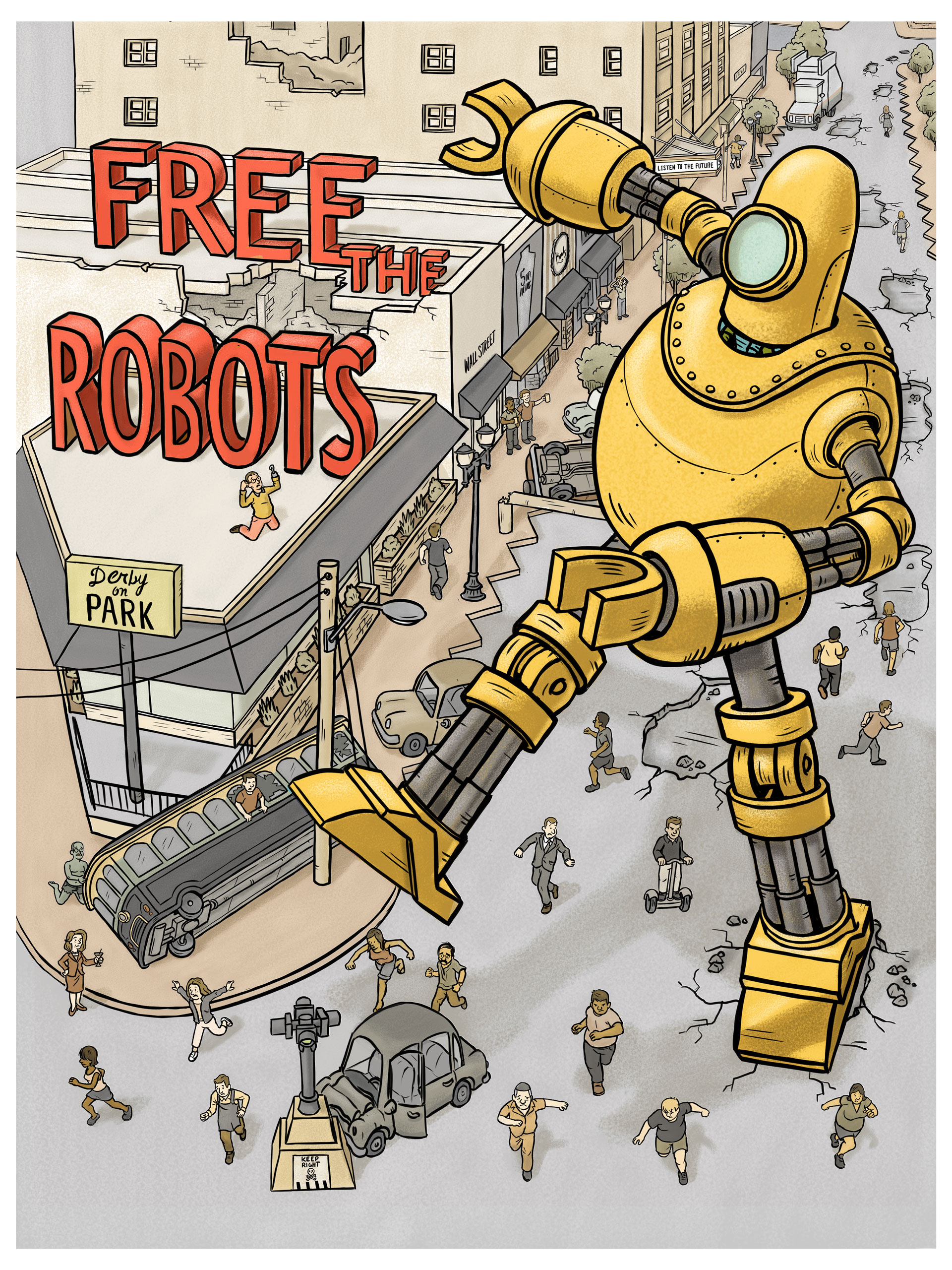 What made you want to participate in Always Summer Poster Show?
I like art shows with an open-ended prompt like this one. It's fun to see what directions other artists go in. I did a poster for the show for the first time in 2013.
Can you share what song you've chosen for this year's show or offer any sneak peeks?
I think I'm going to do a poster for "Let It Burn" by The Orwells this year. I attached a really rough sketch. It's just scribbles right now, but I think I'm starting to get a picture of what I want to do.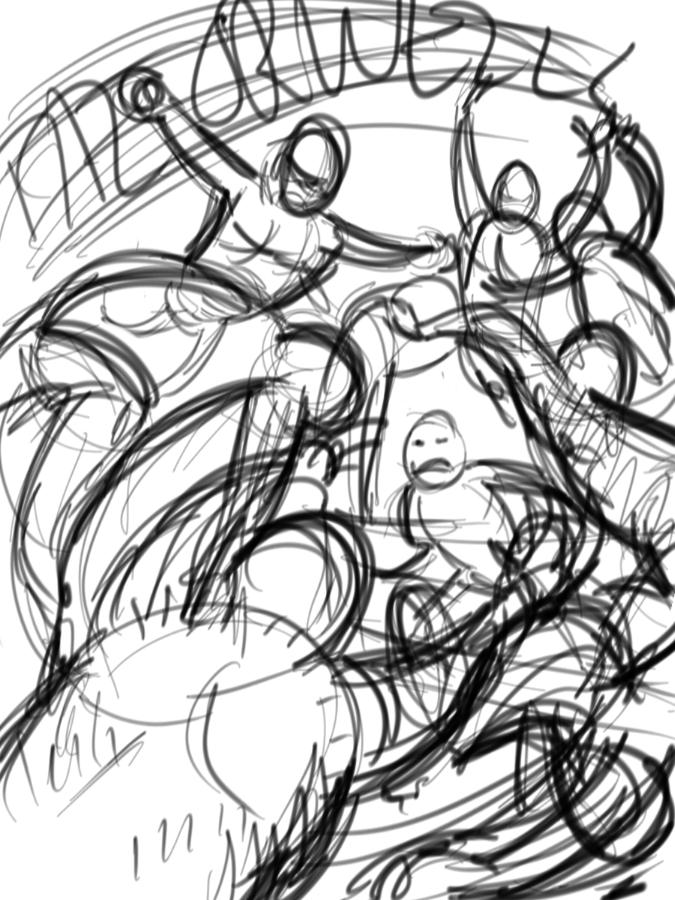 Join us on Saturday, September 26th for AIGA Jacksonville's Always Summer Poster Show. If you'd like to attend the event, reserve your ticket today!
This year's Always Summer Poster Show is sponsored by Print Resources, a leader in printing and graphic design solutions for businesses in Jacksonville, Florida. They help their clients manage their brand through print media and graphic communications. Learn more about their mission and services at their website.
And check out their beautiful poster prints at the show!