What is your name and current occupation? Is poster design something you typically do?
Hi! I'm Bryant Hardwick, Creative Manager of Corporate Communications – Crowley Maritime Corporation, and this was my third year participating in Always Summer.
How did you pick your song for the Poster Show? Is there a specific time period or memory associated with it?
I'm strangely attracted to happy, upbeat songs with dark lyrics, and this is definitely one of those. It's funny to be nodding and getting into the music, then hear a crazy verse and say, "Wait, whaaat did I just hear?"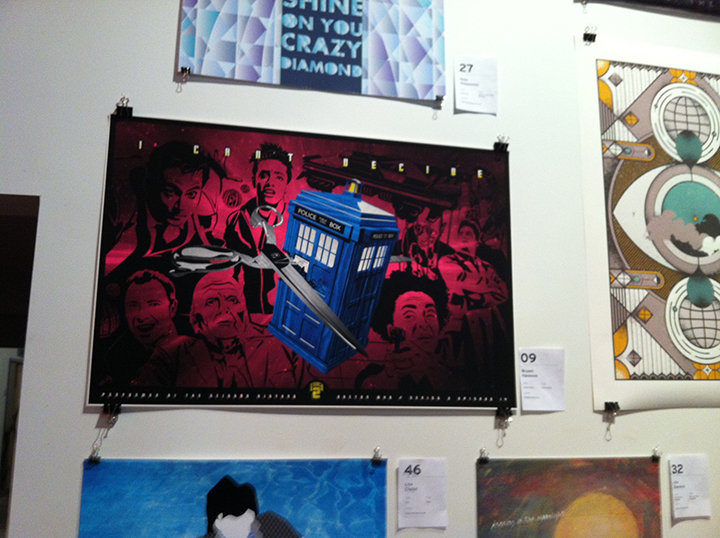 Designing around a song can be broad and challenging. What was your process for creating the poster, and what were some of the choices you made in imagery?
"I Can't Decide" by the Scissor Sisters was featured in the third season of the rebooted Doctor Who series. The episode opens with The Doctor's nemesis happily singing the song, so to me, he and the band become the icon of the scissors, just as the TARDIS (for non-fans, that's the blue police box) is the icon of The Doctor. The scissors are cutting into the TARDIS, because at that point of the show, the bad guy had the upper hand. The space background is also decorated with various characters and key scenes from the episode.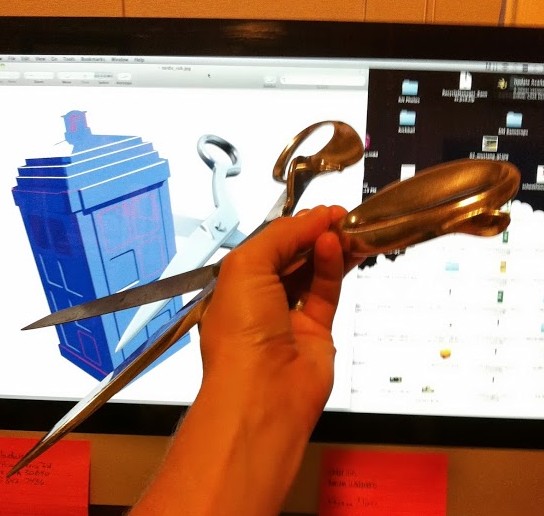 What made you want to participate in Always Summer Poster Show? Have you made a poster for it before?
This was my third year participating, and doing a poster for Always Summer is quite simply my most exciting project of the year. Working in a pseudo-corporate environment, I don't often get to work on open, creative designs. The show itself is also a really fun time where I get to see all of my designer friends in one room drinking beers and sharing stories.
Can you share what song you've chosen for this year's show or offer any sneak peeks?
If I can finish in time, I'll be covering "That Thing You Do!" from the 1996 Tom Hanks' movie of the same title.
Join us on Saturday, September 27th for AIGA Jacksonville's Always Summer Poster Show. If you'd like to attend the event, reserve your ticket today and save $5!
This year's Always Summer Poster Show is sponsored by Print Resources, a leader in printing and graphic design solutions for businesses in Jacksonville, Florida. They help their clients manage their brand through print media and graphic communications. Learn more about their mission and services at their website.
And check out their beautiful poster prints at the show!