Northeast Florida's creative community converged on Jacksonville University April 17–18, 2015, as nearly 50 professional designers and educators reviewed more than 70 students at AIGA Jacksonville's 26th Annual Portfolio Review. Senior design students and recent graduates from five area programs, including Flagler College, Jacksonville University, Keiser College, the University of Florida and the University of North Florida, presented their portfolios in one-on-one reviews from 10 a.m. to 3 p.m. at JU's Kinne Center Banquet Hall. Students were matched up with reviewers according to design interests/specialties in print, web or a hybrid of both.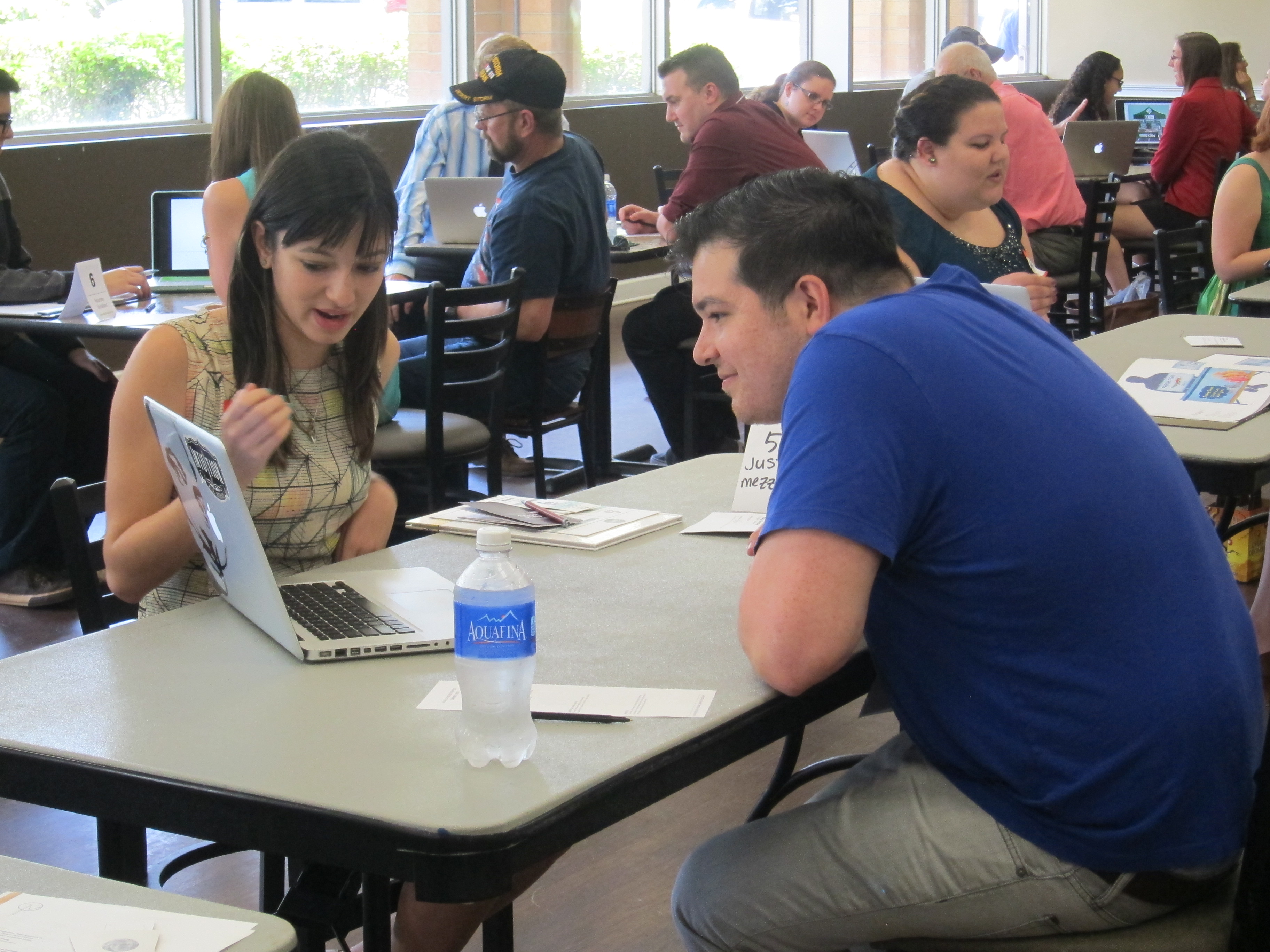 After the review, participants who elected to submit their portfolios to the competition put their work on display for the judging panel, comprising guest speaker Justin Mezzell, AIGA Jacksonville membership director Stephanie Ward (Wingard Creative), past-presidents Karen Kurycki (CMYKaren) and Russel Quadros (nGen Works), and Sean Tucker (Station Four). The judges awarded top honors in two portfolio categories: print and digital/hybrid. In the print category, Ismael Lopez (UF), Stormy Goodman (UNF) and Dilara Spoth (UNF) placed first, second and third, respectively. In the digital/hybrid category, Danny Rutledge (UF), Bianca Borghi (Flagler) and Mallory Frye (UF) placed first, second and third, respectively.
The two-day Portfolio Review event kicked off Friday night with a motivating presentation by guest speaker Justin Mezzell, a designer and illustrator out of Orlando, whose clients have included PayPal, Twitter, Facebook, Google, Fast Company, Wired and Men's Health. Justin also works full-time as Art Director at Code School, a site devoted to teaching web technologies. JU's Gooding Auditorium was a great venue for the crowd of more than 60 students, designers and educators to mingle before and after the presentation.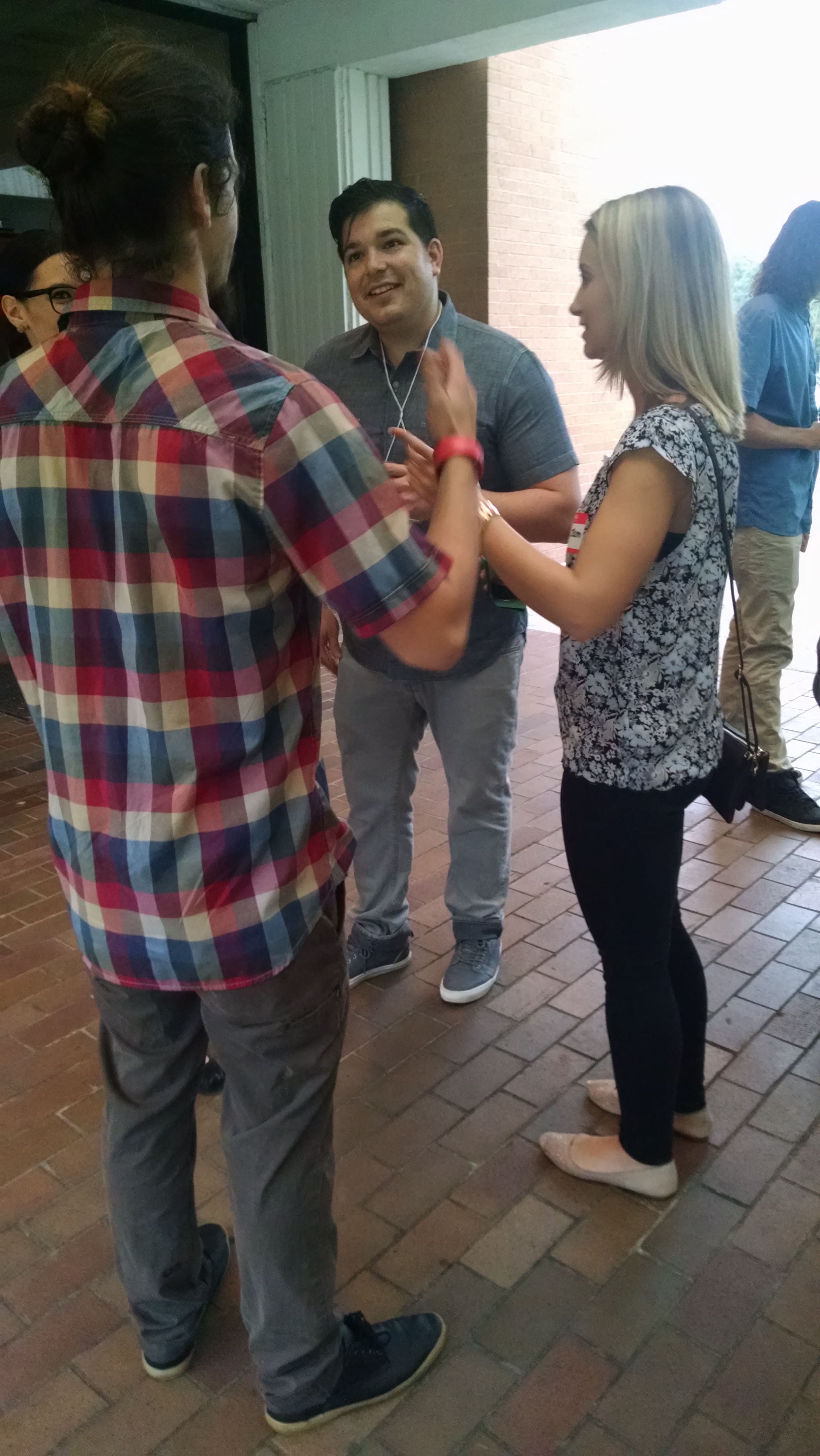 We are grateful for all of the professionals, participants and volunteers who make this event such a success and such a great opportunity for young creative minds to engage with the area's dynamic design community—we could not do it without you. We hope to see you at next year's Portfolio Review. Special thanks to our sponsors, CoWork Jax, Ignite and PrintJax. You can check out the rest of the photos on flickr.