I remember when I was a young'n, I got the ol' Nerf crossbow for Christmas. For it's time, it was amazing in all of it's purple glory. I remember opening, assembling, loading the big foam arrow, and immediately firing it at my younger brother. That thing was awesome. But after some use, the little darts started falling off of the holder, the string loosened, and the plastic started to creak.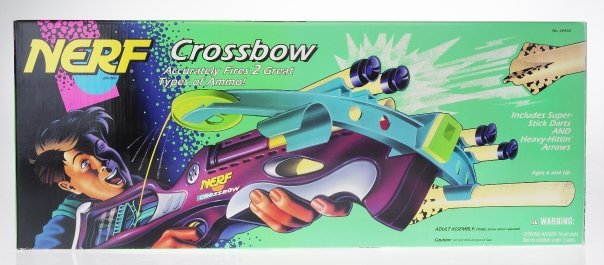 It was time to upgrade. Luckily I loved taking things apart, modifying, and adding new features to my toys. After a few hours and a quick montage, that shiny new Nerf crossbow turned into an awesome cardboard and duct tape monstrosity all the neighborhood kids looked on in awe (or more likely, confusion).
We've all probably done this to varying degrees. Modifying our toys and found objects into what we wanted them to be. I mean, who hasn't used a paint-mixer as a sword, or a frisbee as a mud-pie tray, or maybe you had some GI Joe's cruising around in Barbie's Corvette? Since then, we have grown-up to become designers, marketers, and professionals in our respective industries—some of us becoming toy designers. And looking at what's in the toy-world today, I think our former selves would be pleased…

AIGA Jacksonville loves fueling your creative ideas, and we're giving you the chance to showcase all those years of undiscovered toy-making talent. Sign up today to create or modify your own toy at our 5th annual Designers In Toyland and lets see what the kid in us comes up with today!
We'd like to extend a special thank you to chapter sponsor, Conscious Eats, for helping to bring you our 5th annual Designers in Toyland. With your help, Conscious Eats is able to continue to grow, evolve and work to create meaningful relationships across our community.
As always, big thanks to chapter sponsor Folio Weekly. Their continued investment in AIGA helps our continuing efforts to provide programming content year-round.