AIGA Jacksonville's 8th Discover Design final presentation day wrapped up 12 weeks of professional designers mentoring 10 very talented local high-school students. On May 14th, 2016, the students presented their final projects in front of their friends and family in the MOCA Jacksonville auditorium.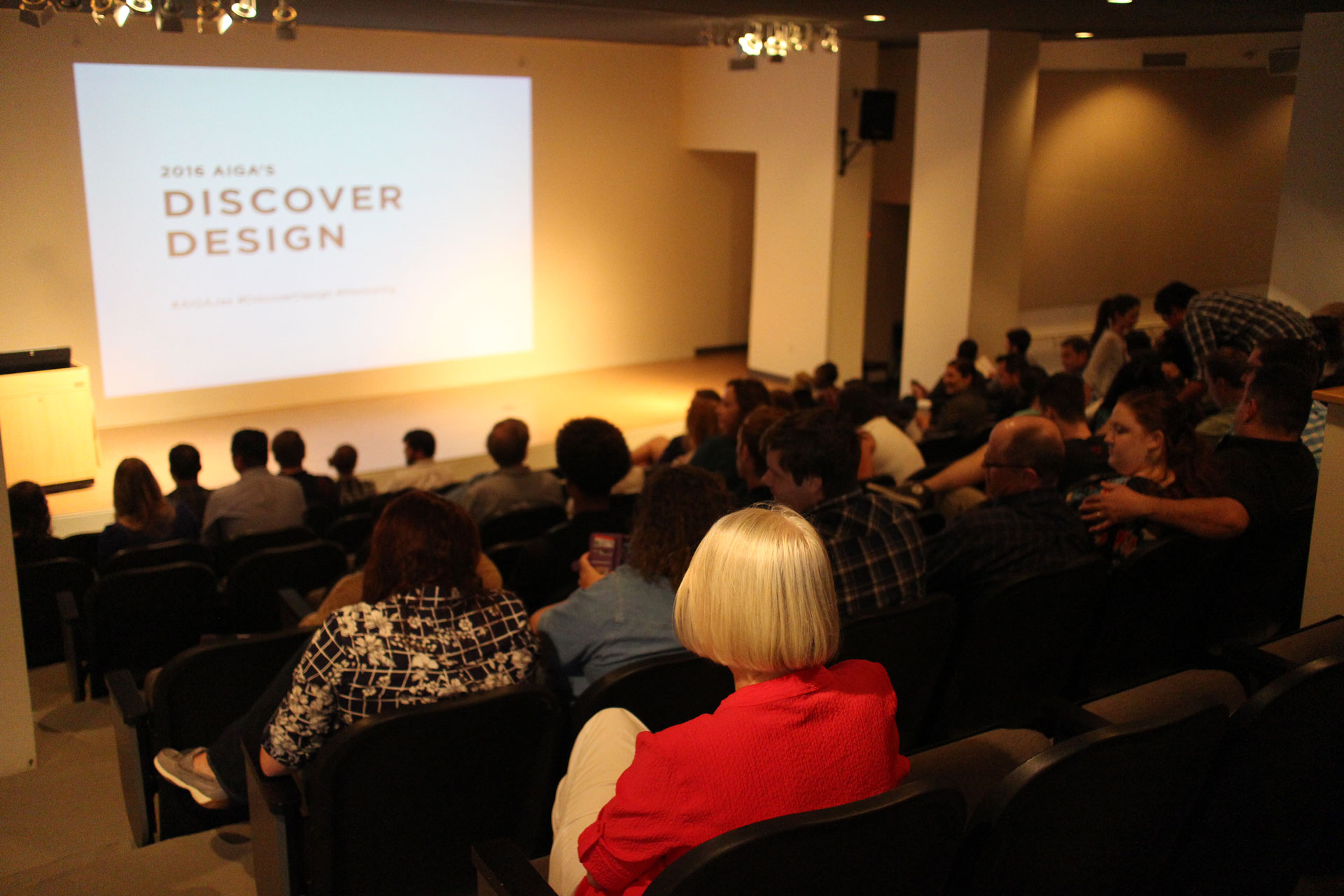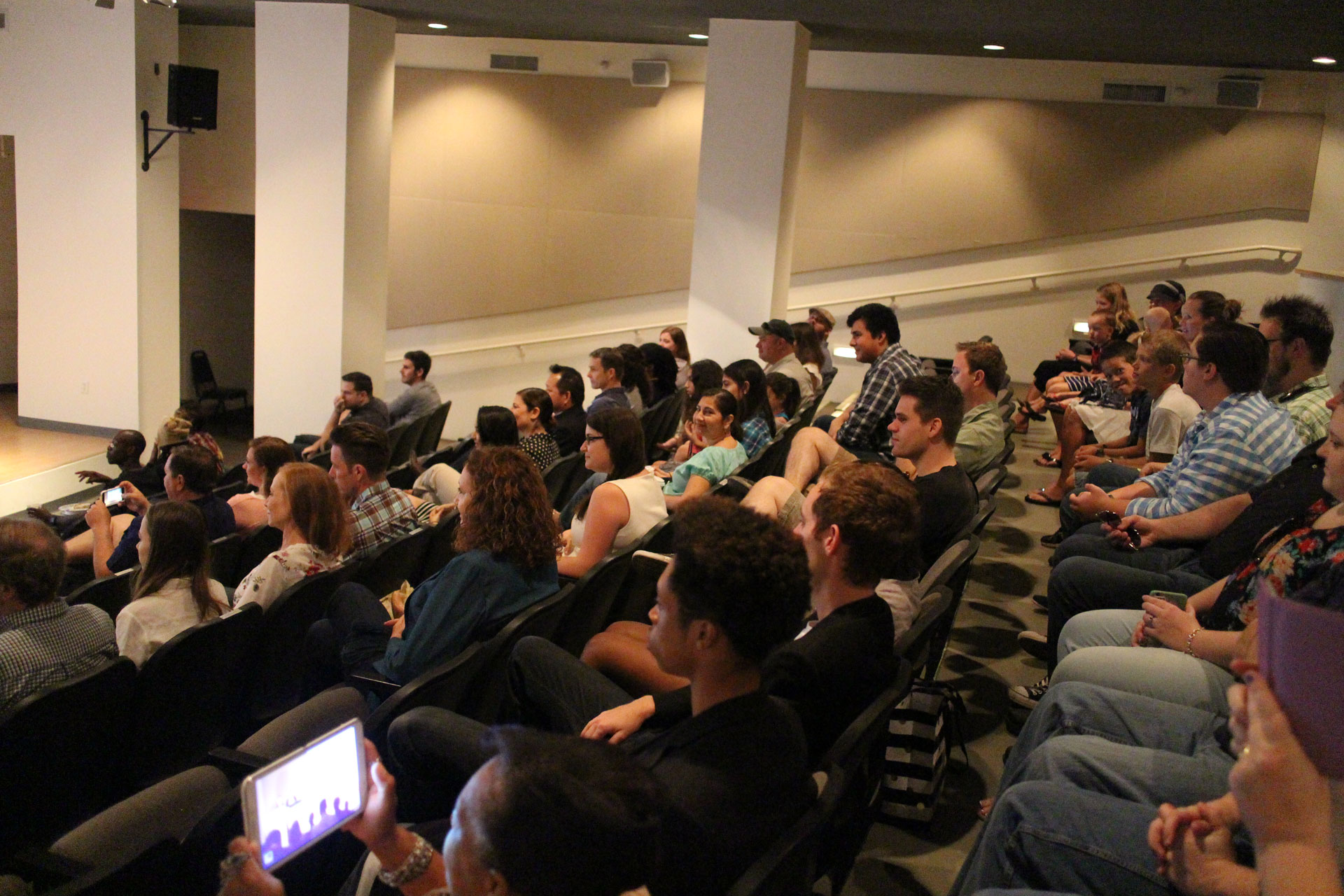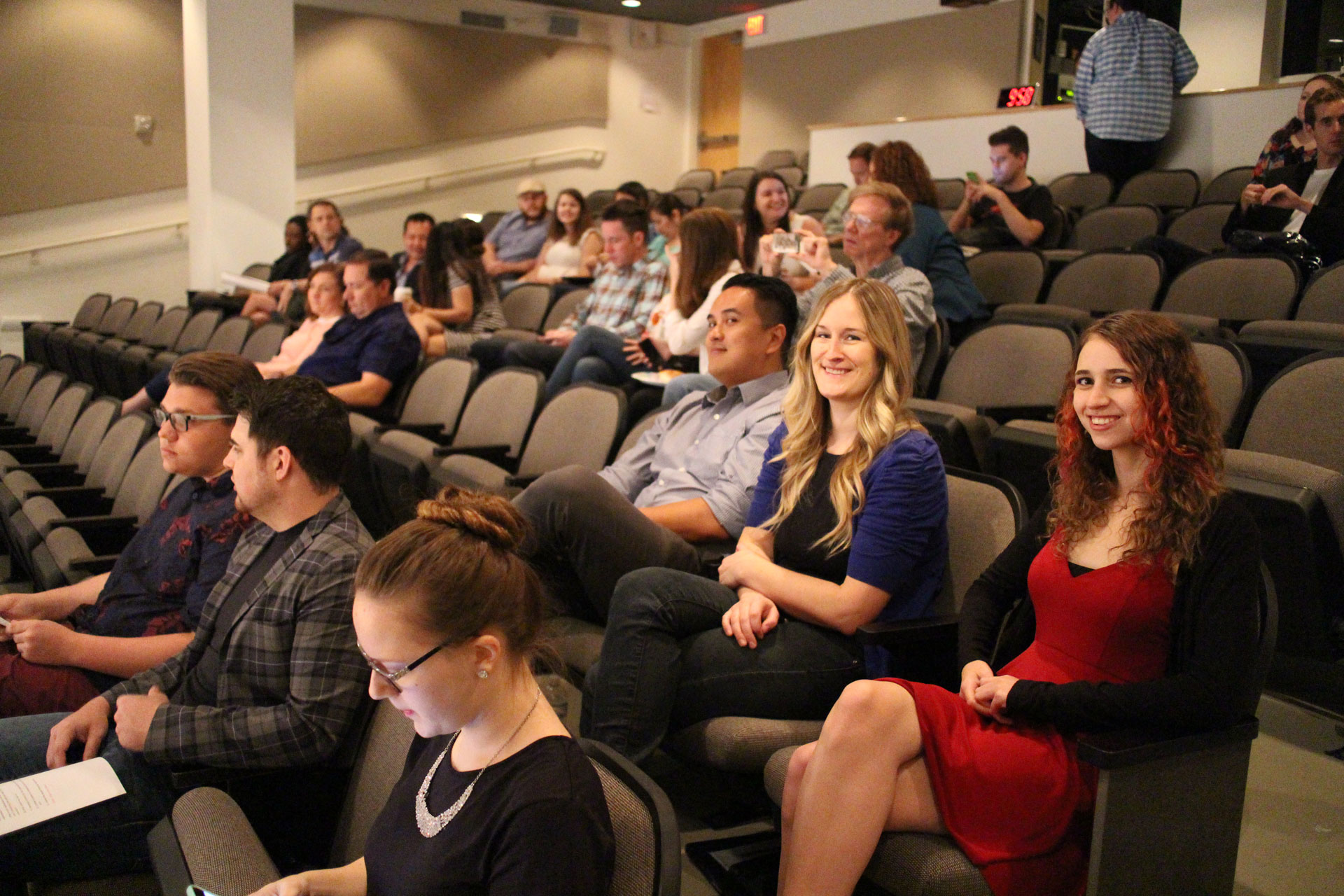 This year, the students' projects focused on a range of topics such as bullying, healthy eating, clean beaches, violence, as well as device addiction to mention a few. Mentors stood by their students as they presented their experience learning the design process and finishing a project from concept to final execution. After the presentations, the students were awarded certificates of achievement and final printed pieces were displayed on stage for everyone to see in detail. Finally, one last group photo was taken to commemorate the Discover Design Class of 2016.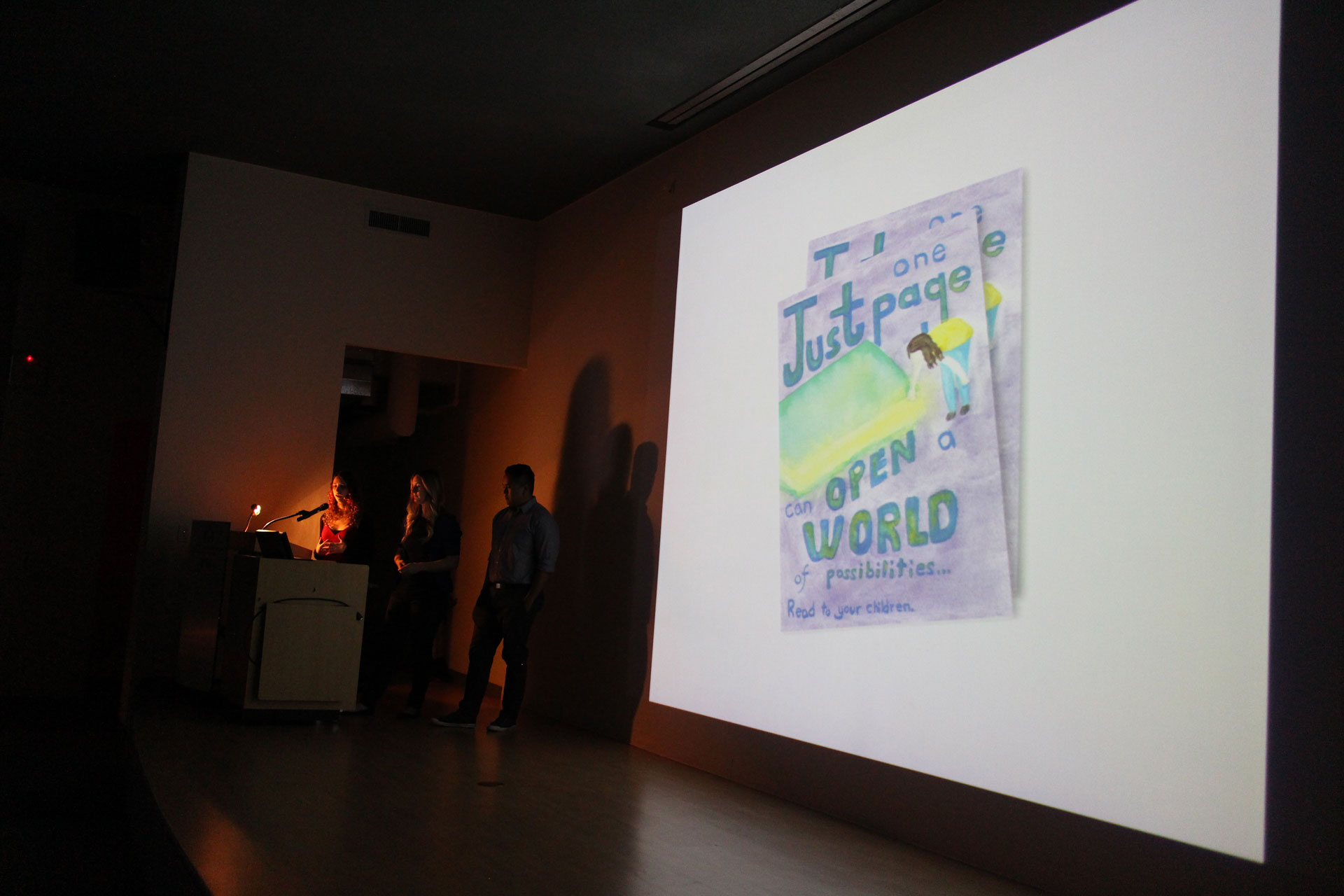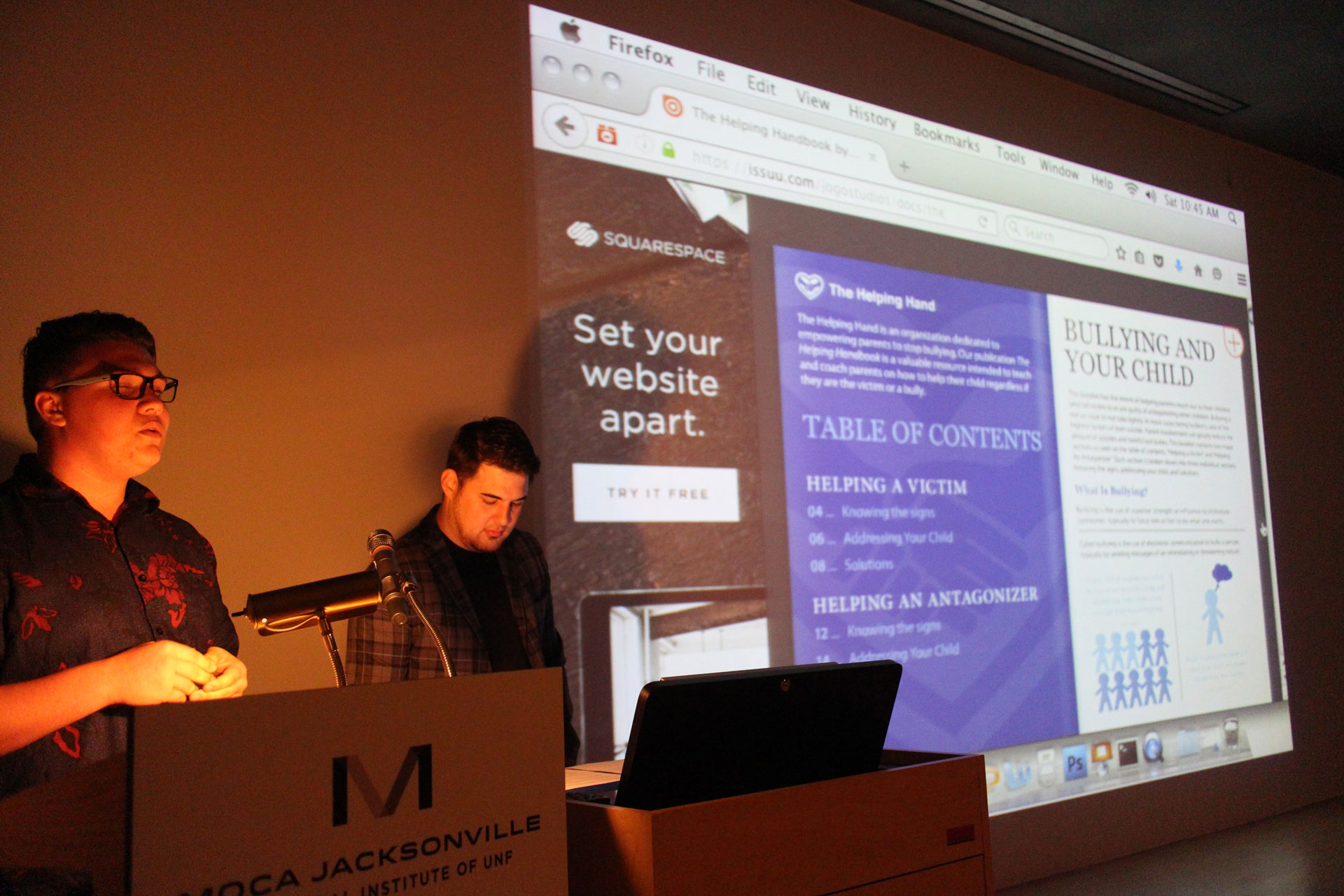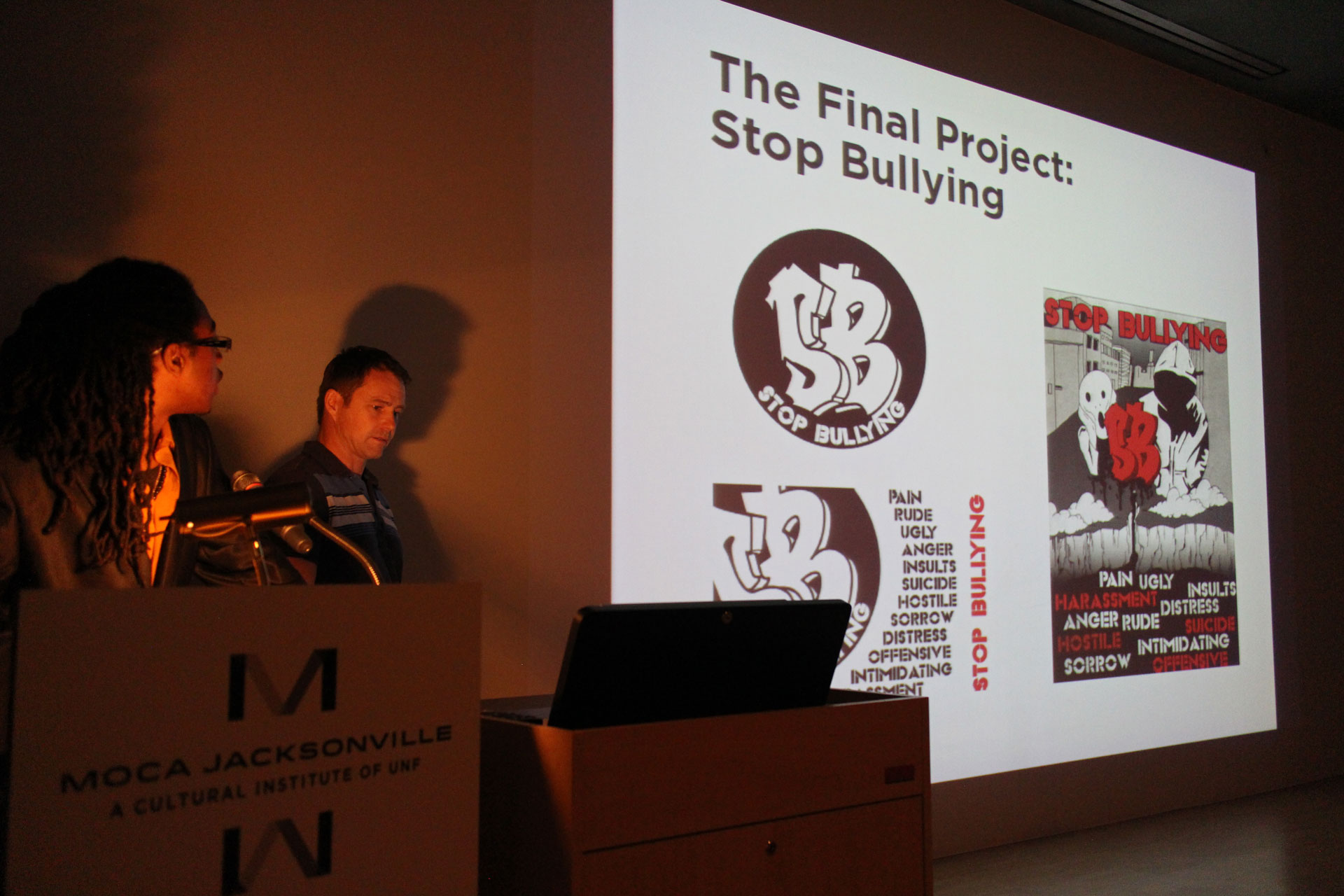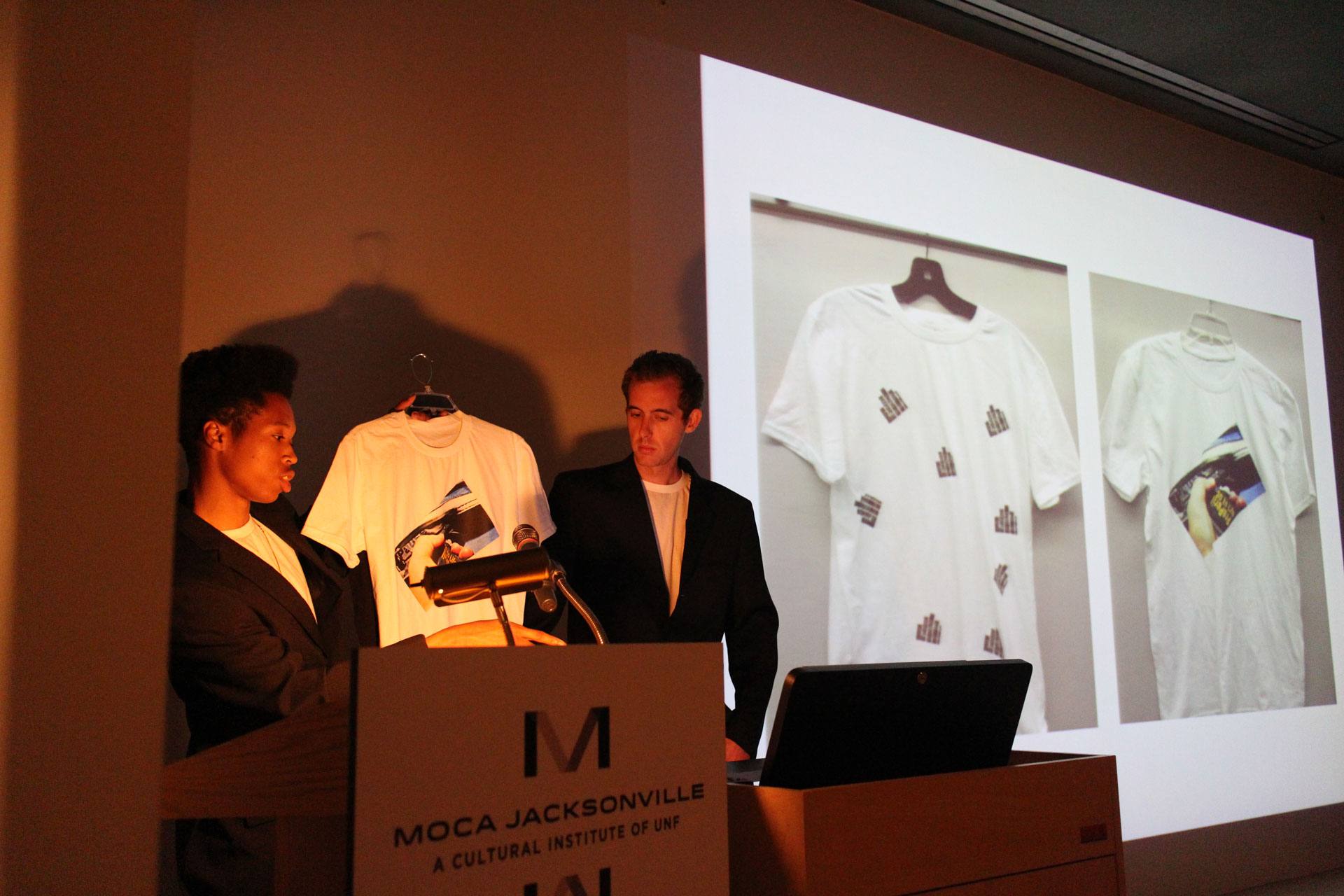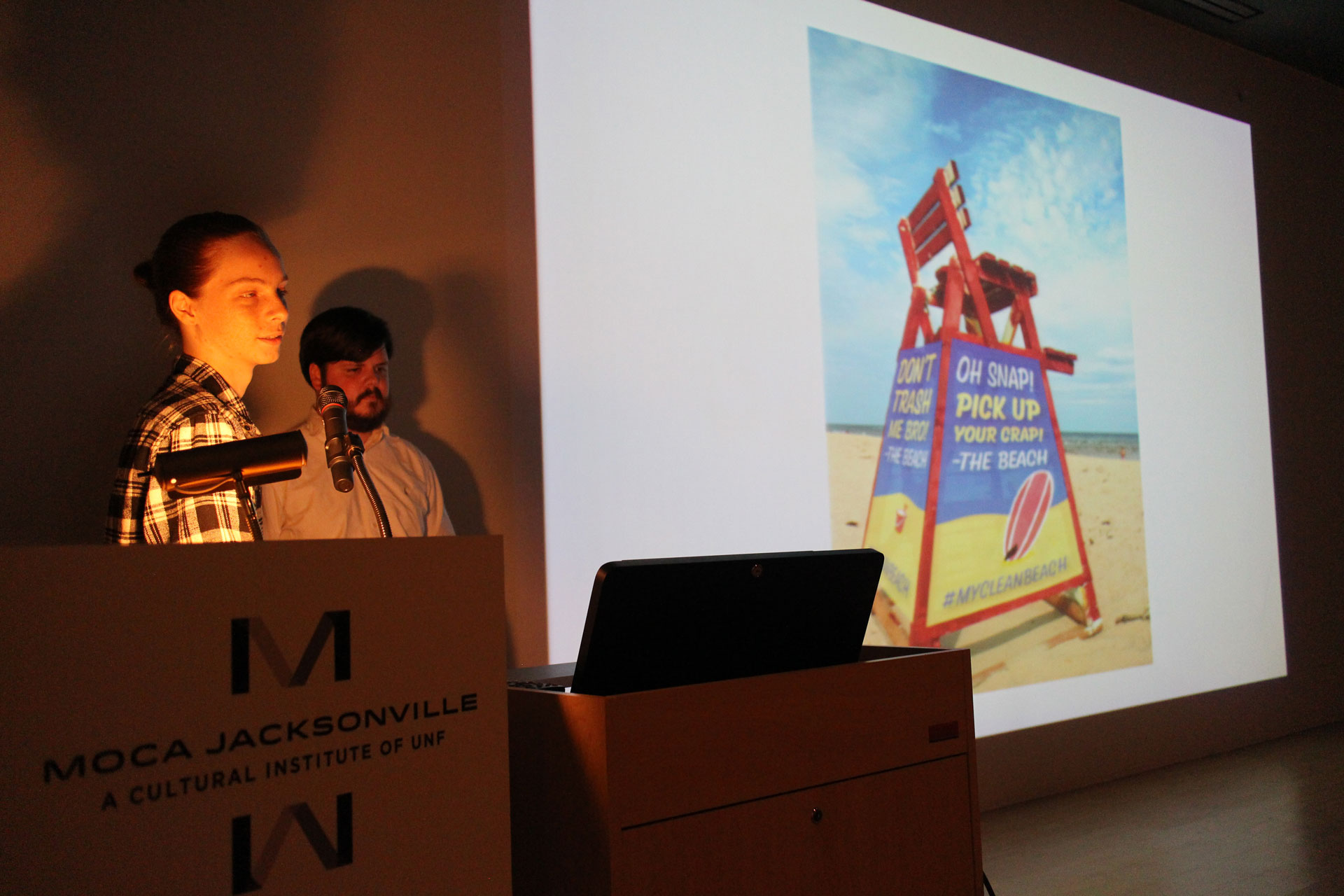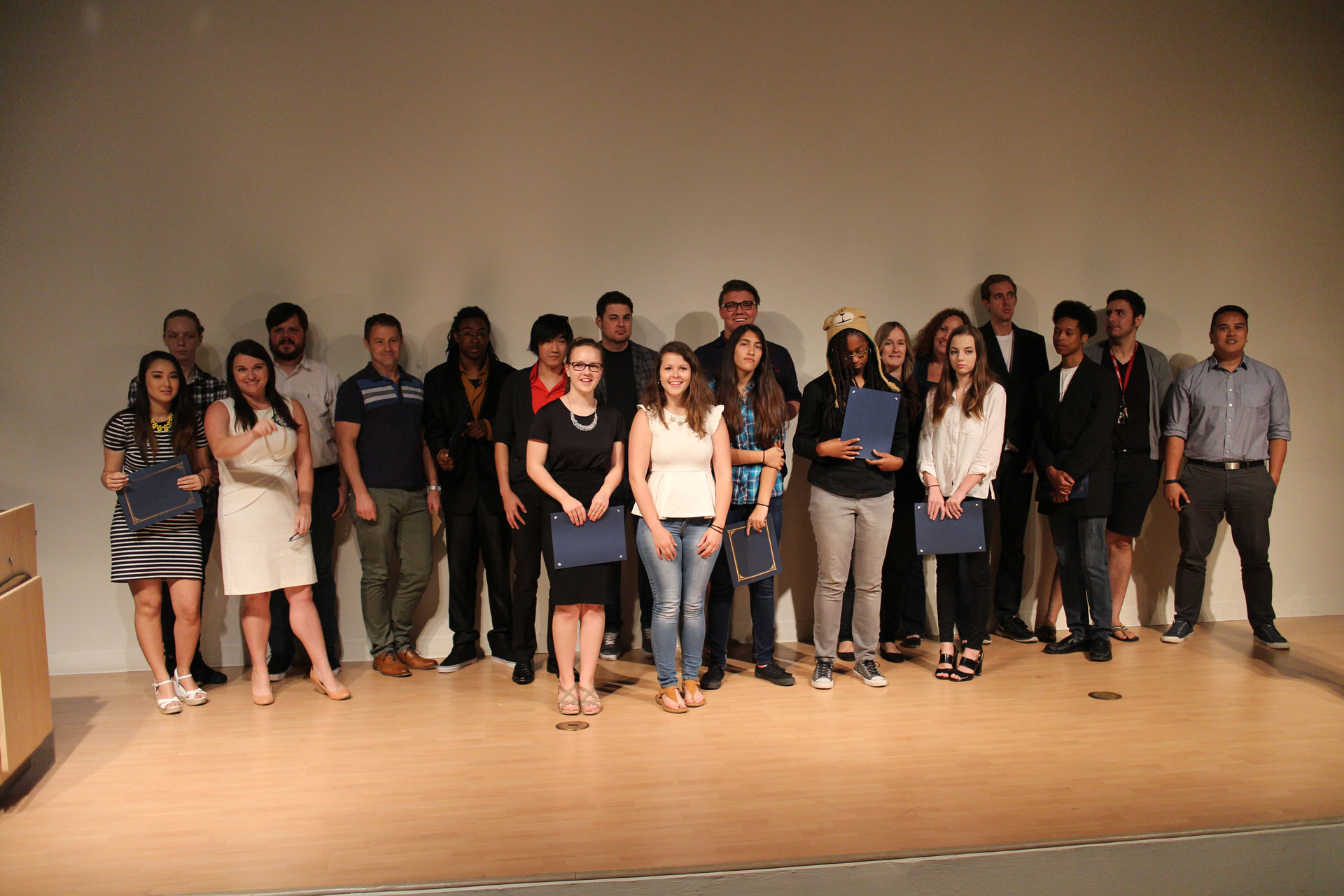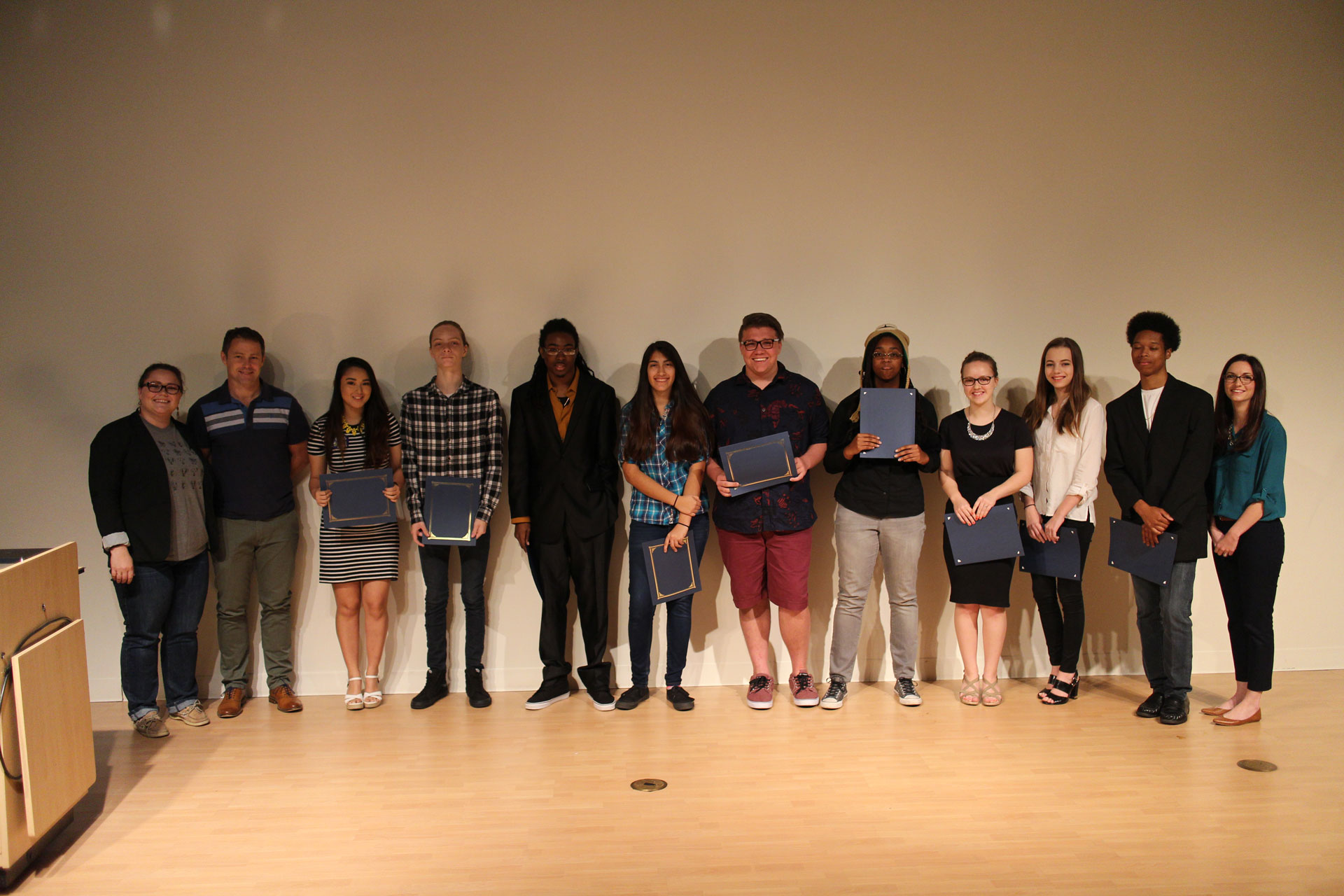 The 12-week mentoring program was held at UNF's Fine Arts Center where students used the design labs' computers with guidance from their mentors. The first half of the program focused on researching a problem the students are passionate about, formulating a concept, and exploring the design process. During the second half of the program, the mentoring pairs spent time editing videos, printing t-shirts, adjusting die lines, and creating logos, posters, and books for the final presentation day.
At the beginning of the program, we entered mentors who volunteered their time for this program into a drawing for a free one-year Skillshare membership. The lucky winner of the drawing was Larry Rud, a first-year design teacher at Frank H. Peterson High School.
AIGA's Discover Design Mentoring program continues to be a rewarding way to be involved with AIGA and the local community. Thank you to our sponsors: PrintJax, UNF, MOCA, CoWork Jax and Skillshare. If you're interested in mentoring next year or interested in updates on the program, email us at discoverdesign@jacksonville.aiga.org.
Check out more photos from the event on our Flickr.
~ Donald, Lauren, and Natalie, Discover Design Co-Chairs