"Everyone has a masterpiece within them from birth." – Tad Carpenter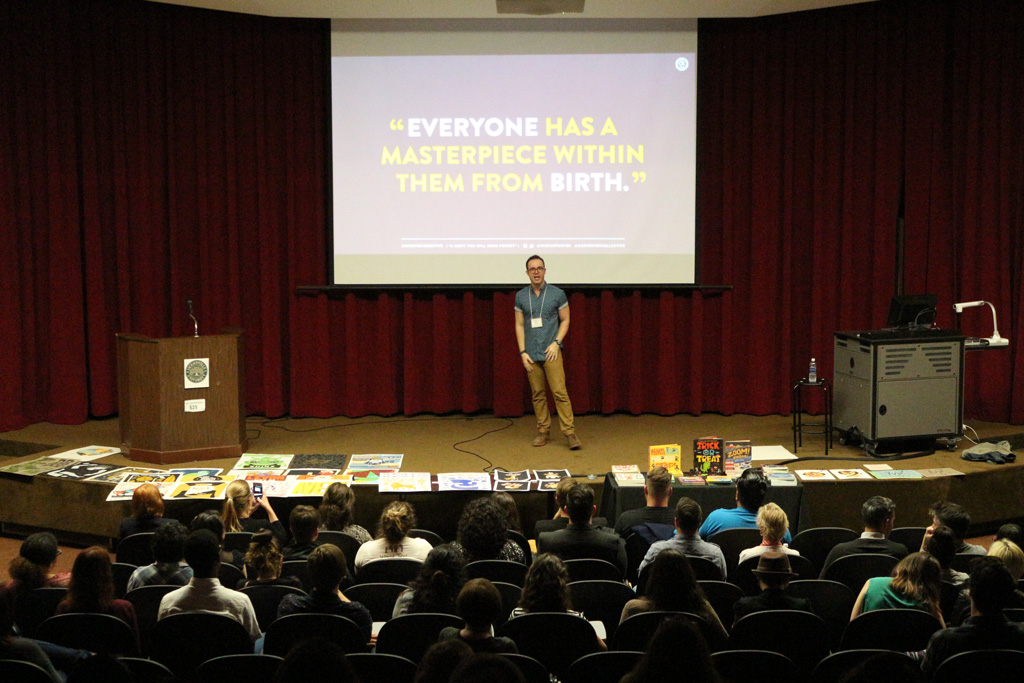 AIGA Jacksonville's 27th Annual Portfolio Review brought together design novices and veterans from northeast and north central Florida for a weekend of creative exchange and inspiration. On April 16, 2016, nearly 50 professional designers and educators reviewed more than 60 students at Jacksonville University's Kinne Center Banquet Hall. Design students from five area programs, including Flagler College, Florida State College of Jacksonville, Santa Fe College, the University of Florida, and the University of North Florida, presented their portfolios in one-on-one reviews from 10 a.m. to 3 p.m. Students were matched up with reviewers according to design interests/specialties: print, web, or a hybrid of both; to receive feedback on their finished portfolios or works-in-progress and to practice their interview skills as they prepare to launch their own design careers.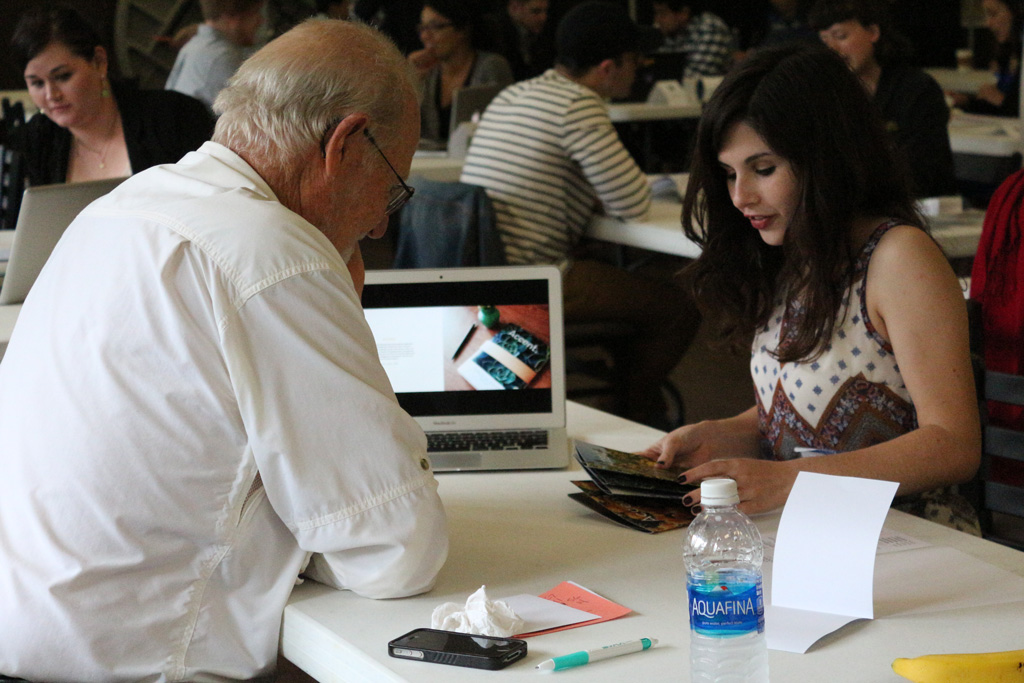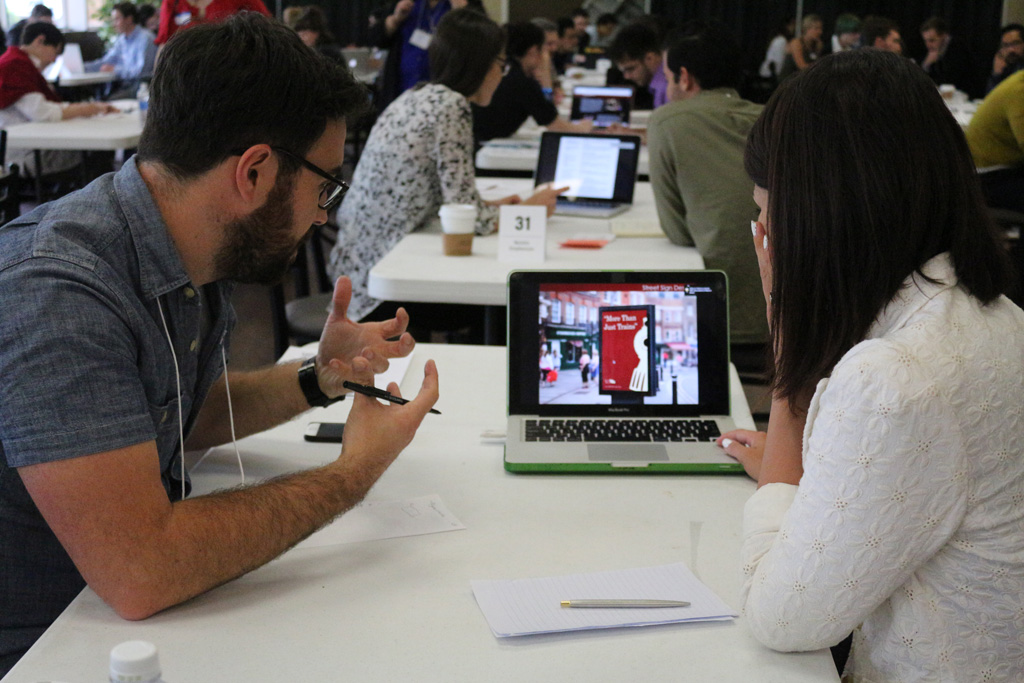 After the review, participants who elected to submit their portfolios to the competition put their work on display for the judging panel, comprising guest speaker Tad Carpenter (Carpenter Collective), AIGA Jacksonville president Bryan Hunt (EverBank) and programming director Jen Arevalo (Wounded Warrior Project), Brittany Norris (Adjective & Co.), and Sean Tucker (Cyanna Education Services). The judges awarded top honors in two portfolio categories: print and digital/hybrid. In the print category, Alex Balosie (UNF), Jackson Berger (UNF) and Ash Shepard (UNF) placed first, second and third, respectively. In the digital/hybrid category, Barbara Bond (UNF), Esteban Arturo (UF) and Rebekah Richardson (Flagler) placed first, second and third, respectively.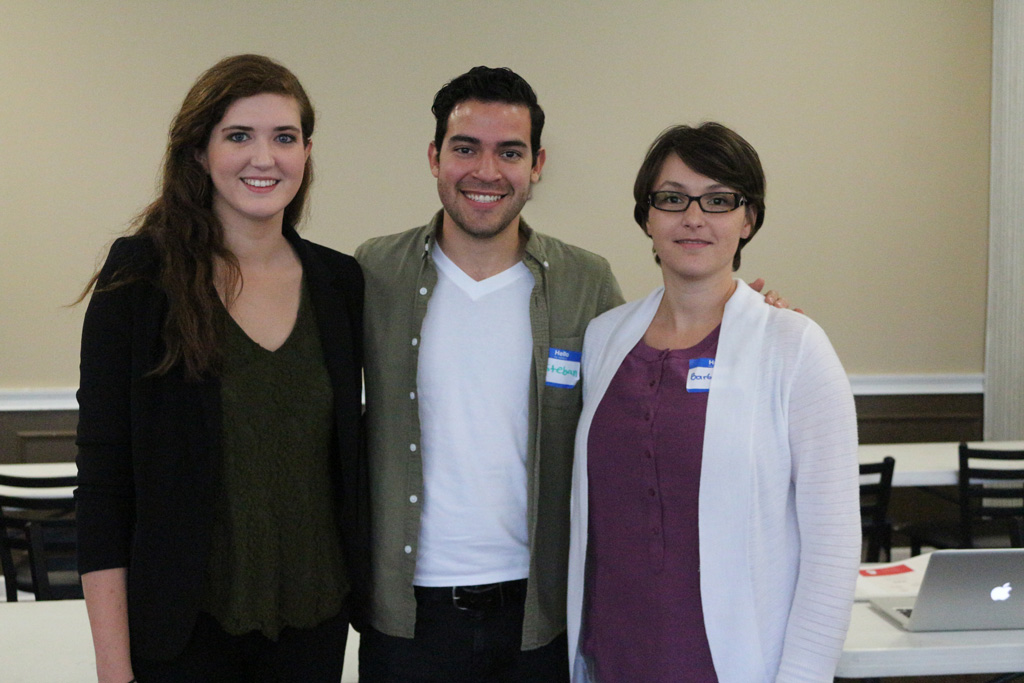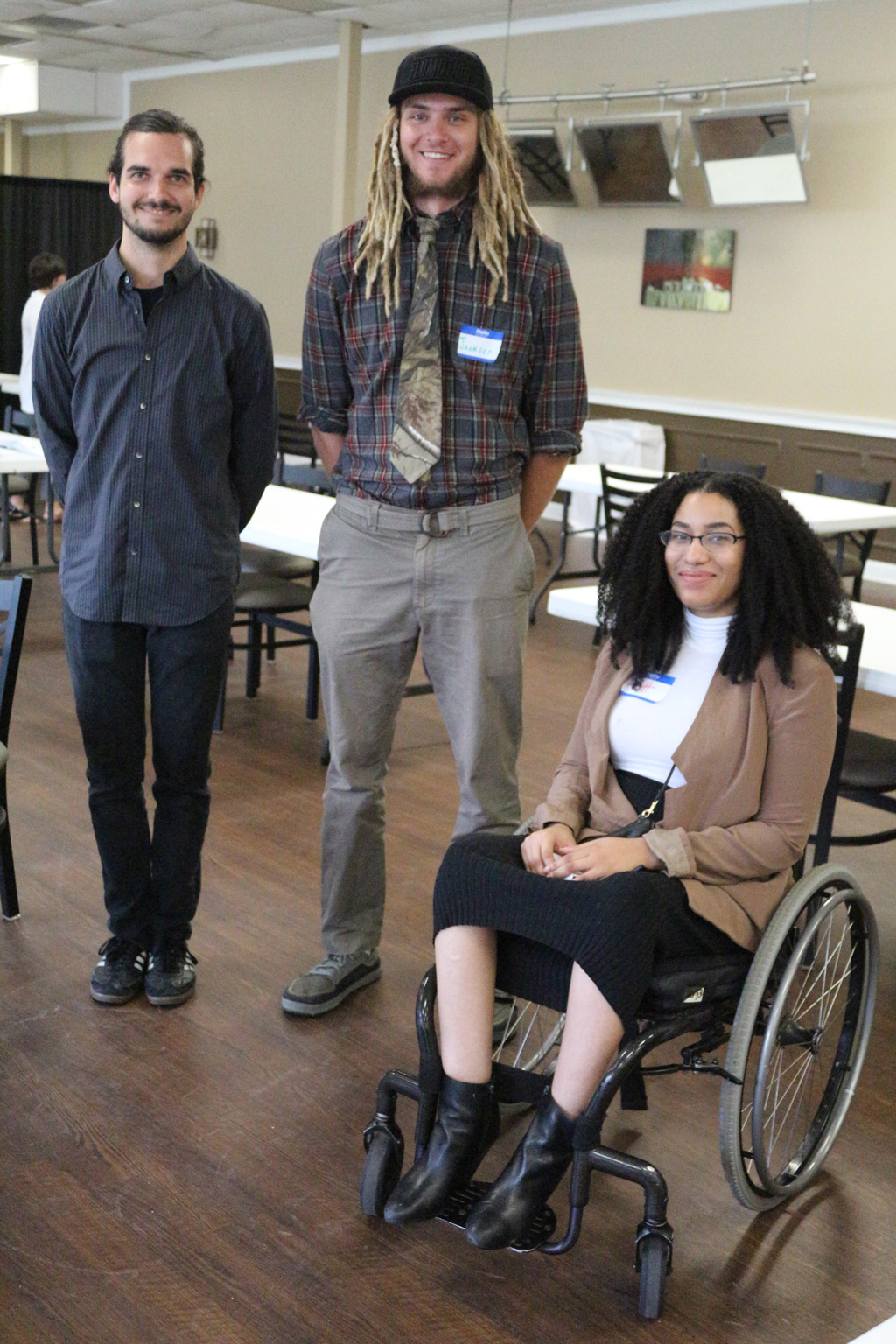 The two-day Portfolio Review event kicked off Friday night with an inspiring and hilarious presentation by guest speaker Tad Carpenter, a designer and illustrator from Kansas City, Missouri. Tad is partner and creative director at Carpenter Collective and has designed for clients including Target, Macy's, Coca-Cola, Ray-Ban, Publix, Nick Jr, MTV, and Adobe. He's also authored and illustrated 16 children's books and teaches design at the University of Kansas. More than 80 people attended the event at Jacksonville University's Gooding Auditorium, where Tad shared his work and gave the audience glimpses into his midwestern childhood and growing up the son of a Hallmark Cards illustrator and creative director. He ended the night with a Q&A session and gave out free posters and books to anyone who asked a question. His talk, "A Night You Will Soon Forget," left us with plenty worth remembering: don't let it get unfun, embrace the power of play, and love what you do.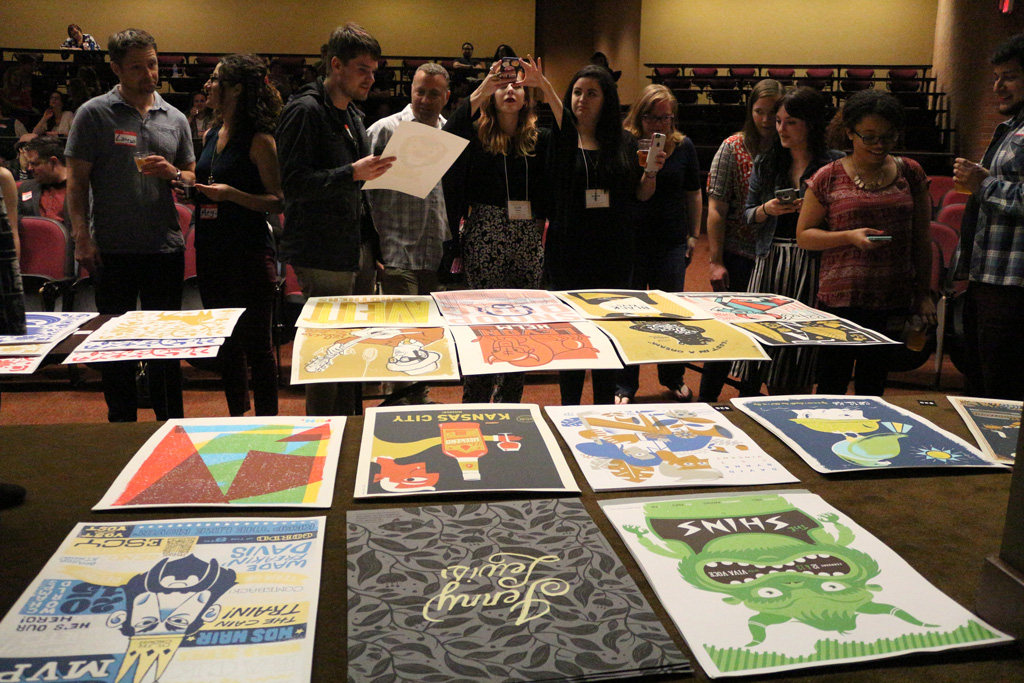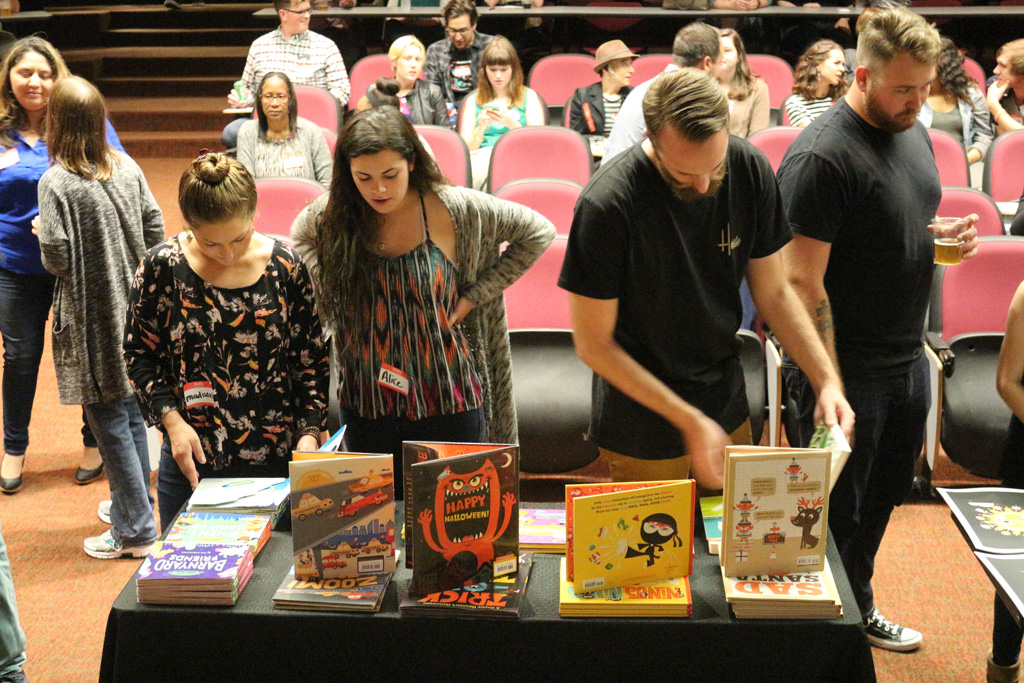 The Portfolio Review Weekend continues to be a success year after year thanks to all the professionals, students, and volunteers who come together to foster the next batch of awesome designers—we could not do it without you. We hope to see you at next year's Portfolio Review. Special thanks to our sponsor, CoWork Jax. You can check out the rest of the photos on flickr.