On January 23, 2020, AIGA Jacksonville hosted a panel discussion about the future of design. Informed by AIGA's national report written by Meredith Davis, the Design Futures research project presents vital trends that point to new skills and perspectives for the next generation of designers. To help propel this conversation forward, AIGA Jacksonville invited five design professionals to engage in an industry-led discussion on the topics that define the next decade. The goal of their dialogue was to expand the influence of design by opening our minds to new opportunities that our changing industry brings. And that is exactly what happened.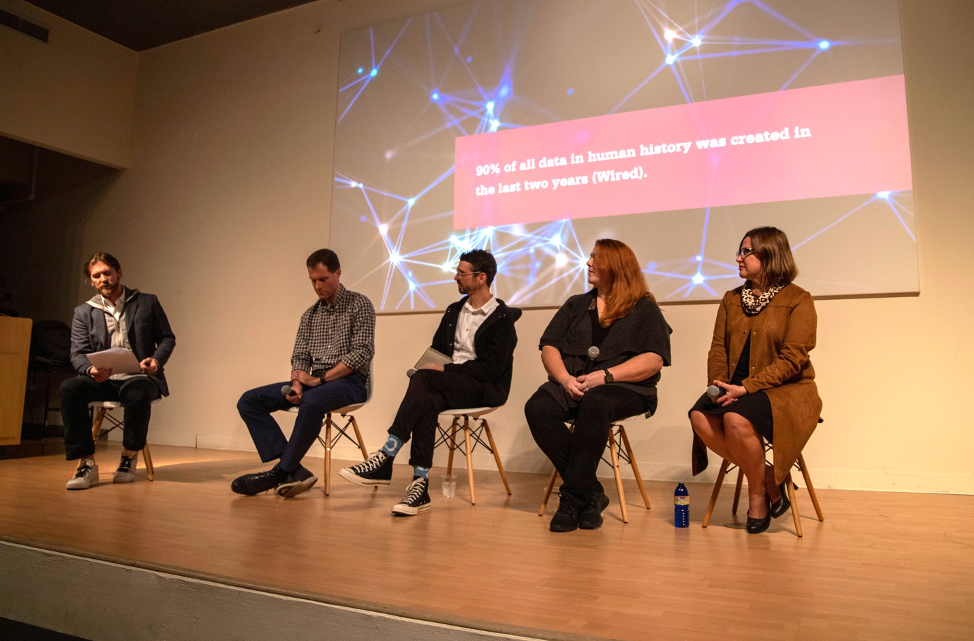 Where and how will designers work in the future?
Where is the industry going?
What skills and competencies do designers need to prepare for change and disruption?
Based on the seven trends reshaping design over the next decade, our panelists discussed the importance of problem-seeking skills and a shift from a singular designer crafting the perfect solution to co-designing in groups with shared accountability and constant iteration.
While the term digital was not used during the session, labor statistics point to a huge shift away from desktop publishing to web and software jobs. The evening's conversation centered around a way of working—a new organic ethos—that has significantly changed the designer's process compared to 5 years ago.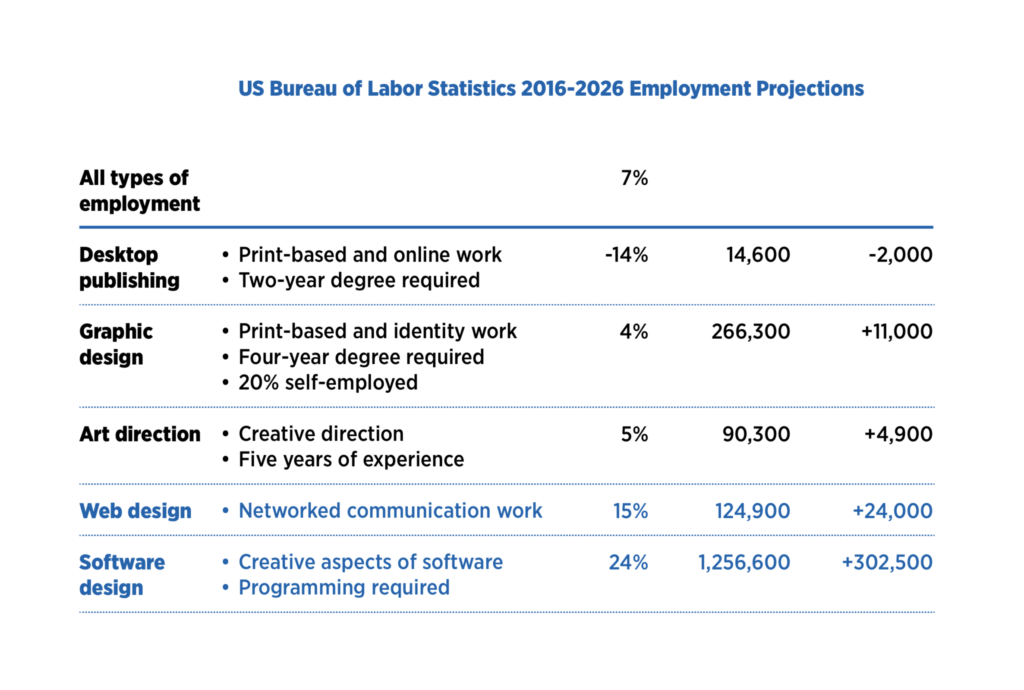 Regardless of the output or medium in which the designer works, a more collaborative future is changing the role of the designer from being a sole decision-maker to a steward of multiple voices. Clients and stakeholders are more immersed in the designer's process. The user has a significant impact on how a design evolves. And the ability to derive insights from data has become an ever-increasing tool in the designer's toolbox. Eric Hanson, former Director of Digital Experience at Lowes, spoke about the designer's role in forming strong relationships with their co-workers, both professionally and personally.
The key to being a contemporary designer is not locking yourself in a room for hours on end designing the perfect solution. On the contrary, striving for perfection is often counter-productive.
Today, designers are being asked to craft visual solutions within increasingly complex systems. To navigate this, we must work in an agile manner between other disciplines in the organization, including business, strategy, research, and development.
The conversation about the future of design is not exclusive to professional practice. How the University systems approach the changing role of design is equally critical to the discussion.
Professor of Visual Experience at SCAD, Trudy Abadie-Mendia brought an excellent perspective on how the next generation of designers should be taught. The classic pedagogy for graphic design—often born out of conservatory fine art programs—encourages students to be observers of the world around them and respond with their own point of view. Yet, this approach is often devoid of user-driven, data-rich, and agile processes and, as such, is becoming more out of touch with the current job market.
Academic institutions that provide degrees in Graphic Design must start considering how a curriculum can evolve by expanding into co-design practices and away from students solely working on individual projects.
Ron Edelen, the event's moderator and Assistant Professor of Graphic Design from Jacksonville University, also stressed the importance of designers learning critical social skills required for successful collaborative, cross-disciplinary working environments.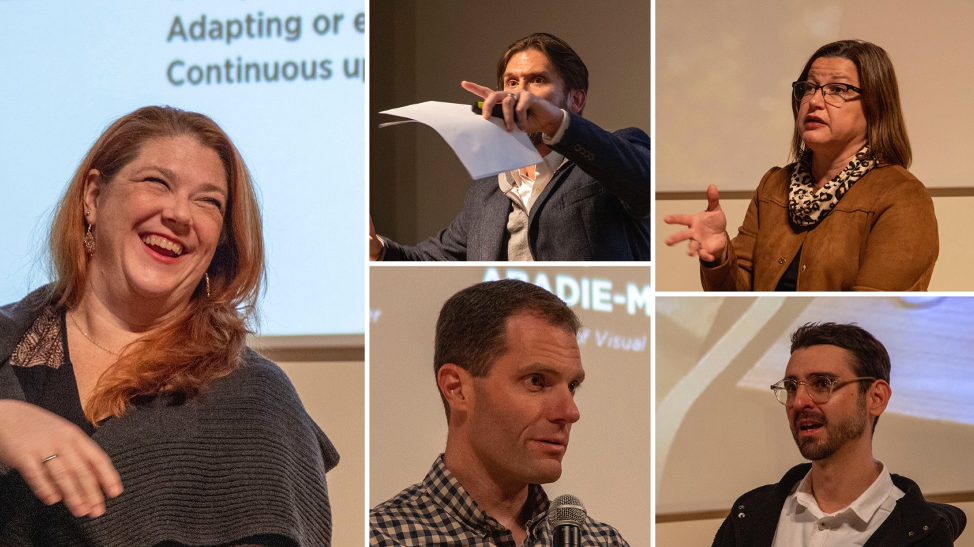 The event was rounded out with the perspectives of Christine Barnes and Tyler Moody. As a former Disney Imagineer and current Art Director-Props at Universal Creative, Christine reminded us of the importance of empathy towards the people we design for. She is a master of building experiences, and by her presence in this discussion, she reminds Graphic Designers that crafting a successful experience is not only about the aesthetics of a layout.
Designing a good experience comes from a deep understanding of the user—or in Christine's case, the visitor. What are their behaviors? What are their goals? What are their memories? Now, in your design, how are you serving them best?
Tyler Moody of Instrument New York adds to this importance of user empathy and understanding. By understanding the audience, you are better able to bring new ideas and opportunities to the table beyond the list of tasks your manager gives you. While good typography, color, and visual hierarchy are essential, it doesn't define what makes a design solution effective. If the font Comic Sans makes for a more accessible experience, then why is it not the better choice? As designers, we are communicators. How are we designing for everybody so nobody loses?
Big thanks to our event sponsor Black Diamond Wealth Platform, a suite of tools to help advisors manage their client's complete wealth portfolio. Additional thanks to designer Everett Hagan for creating the visual identity for this important event. The Design Futures conversation is an important one and is something that AIGA Jacksonville will continue to have in the coming years.
If you want to learn more, please visit AIGA's Design Futures. You can check out more photos of the event on Flickr.
Ron Edelen
Education Co-Director, AIGA Jacksonville
Assistant Professor of Graphic Design, Jacksonville University