AIGA Jacksonville's 11th Discover Design final presentation day wrapped up 12 weeks of professional designers mentoring 7 very talented local high-school students. On May 4th, 2019, the students presented their final projects in front of their friends, family, and teachers at Figure 8 Studio.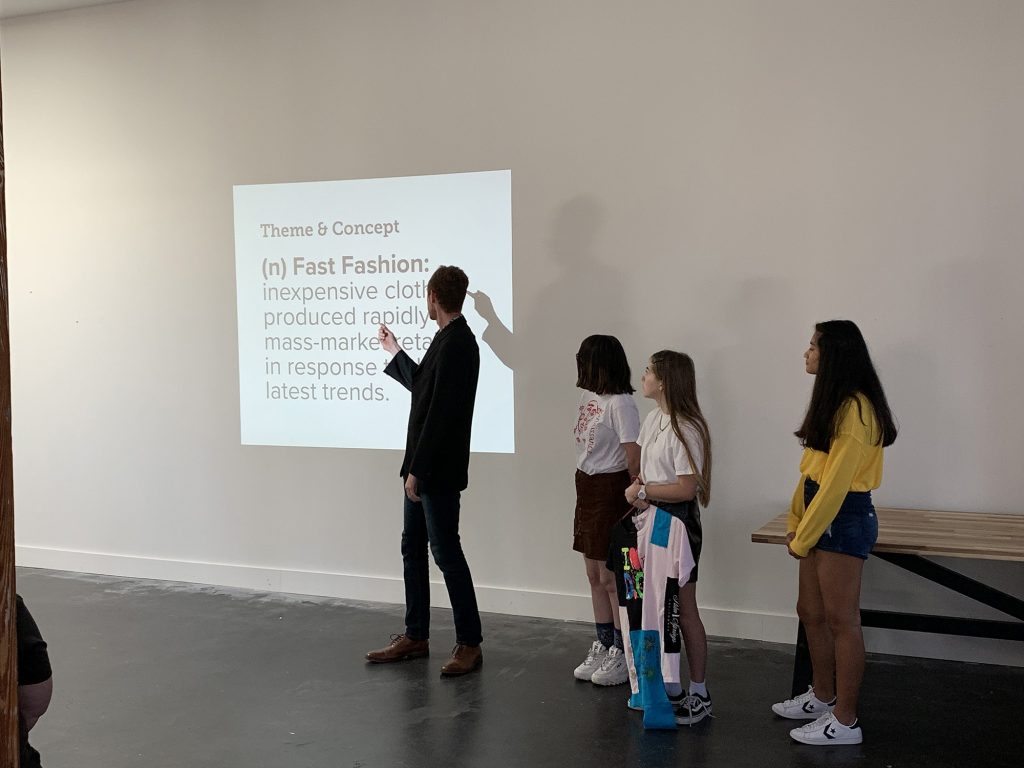 This year students worked closely with their mentors on topics they chose after a group mind-mapping exercise. Group One chose to speak on how fast-fashion is a danger to our environment. Group Two decided to branch on the impact of social media. Group Three dove deep into the topic of how gun violence impacts children.
Each student was asked what their interests were before joining the sessions to be later paired up with professionals that could help spark those interests. In doing so, this helped each group create their project based on similar passions. Group One developed a campaign to showcase their painting skills, and their mentor helped them develop a website and branding for a sustainable fashion line. Group Two spoke on the hazards of social media through a comic book. And Group Three showcased their child help hotline through a motion graphic piece and poster design.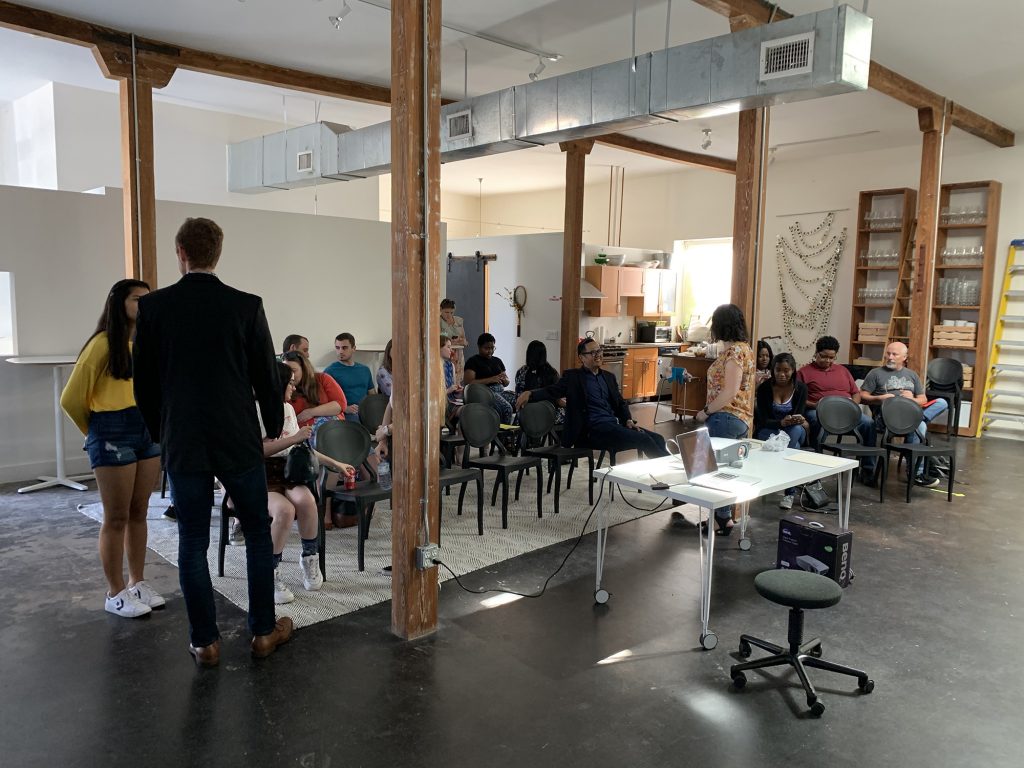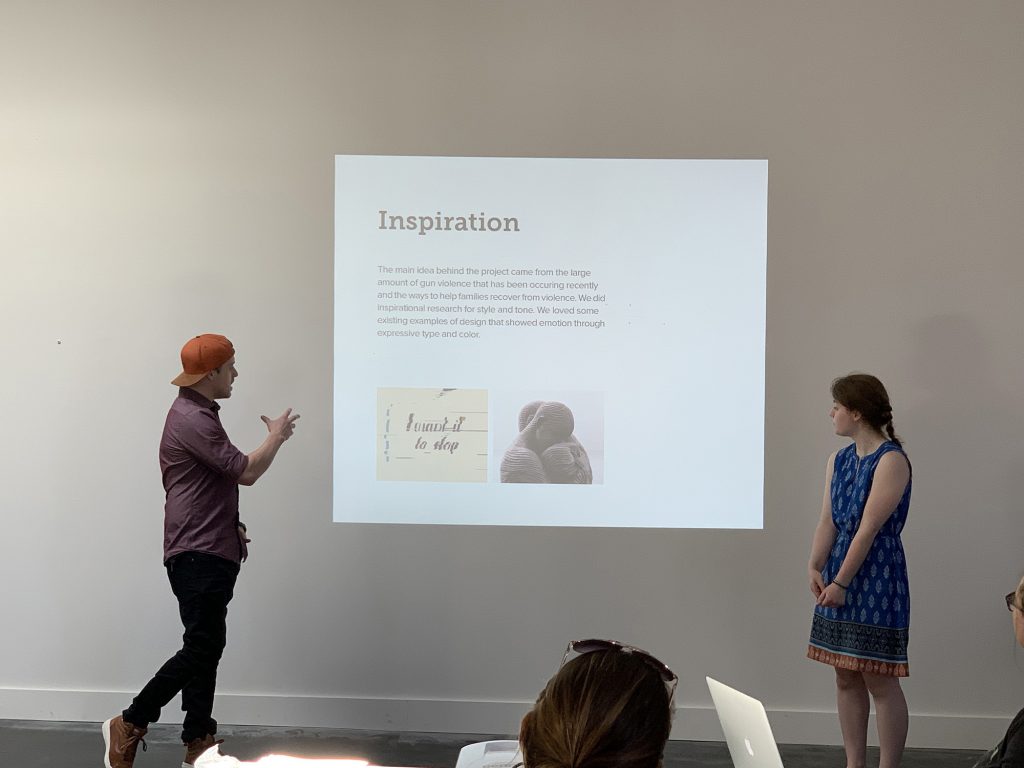 The first half of the program focused on researching a problem the students are passionate about, formulating a concept, and exploring the design process. During the second half of the program, the mentoring groups spent time creating posters, editing graphics, printing t-shirts, and creating logos for the final presentation day.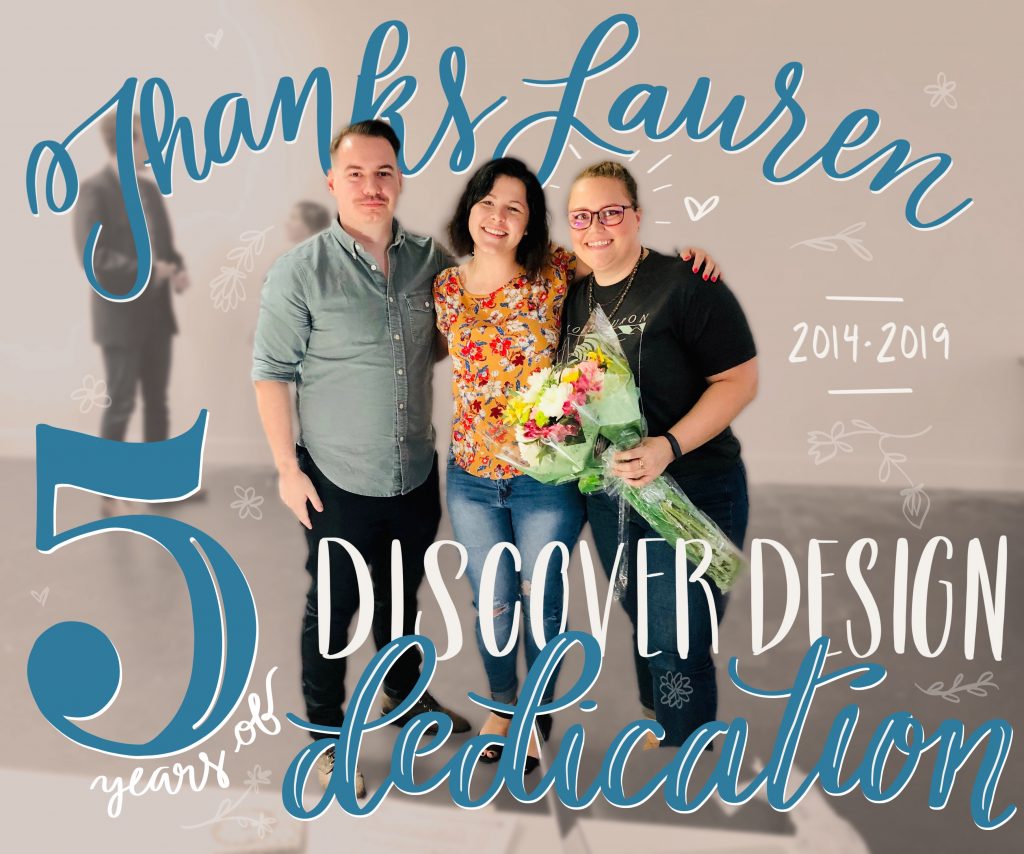 At the close of the presentation, we turned the focus to thank our long-time Discover Design Co-Chair, Lauren Trump, on her last year with the program. She has been a huge help in shaping Discover Design into the great mentoring program that it is. We want to thank her for her years and massive effort she has dedicated to this program. We will all miss her immensely and will do our best to carry on in her footsteps! Thank you, Lauren!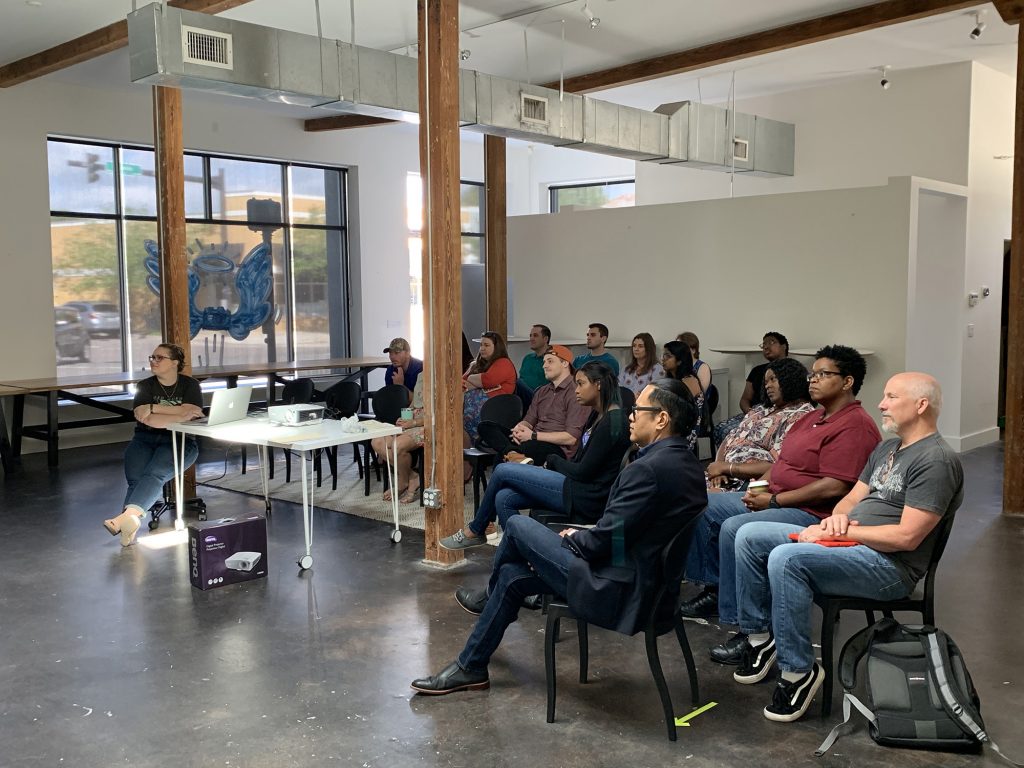 AIGA's Discover Design Mentoring program continues to be a rewarding way to be involved with AIGA and the local community. Thank you to our sponsors: PrintJax, UNF, and Figure 8 Studio. If you're interested in mentoring next year or would like updates on the program, email us at discoverdesign@jacksonville.aiga.org.